Will Jay-Z Will Benefit From Lil Wayne Break Up With Birdman?
Will Jay Z benefit from the Lil Wayne break up with Birdman? The beef between rappers Wayne and his mentor Birdman stems from the dispute of money. Apparently, Birdman owes Wayne money for completed projects. Wayne wants out of his contract with Birdman.
During a concert Wayne made an announcement that he is now with Rocnation. Rocnation is rap mogul Jay Z entertainment company. Jay Z must be very excited to hear the news, according to XXL Magazine. Wayne is one of the most sought after rappers in the game. Certainly, he will bring a lot of money to the table.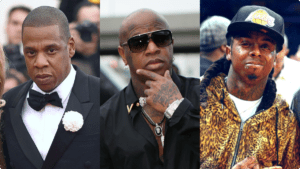 Check out the video above for more details
For more Hip Hip Throwbacks check us out at Hip Hop News Uncensored. It's the best YouTube channel for Hip Hop.