Charlamagne Tha God Supports Nick Cannon!!!!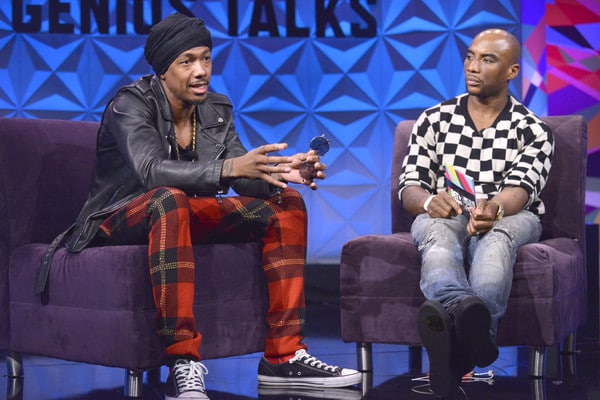 Charlamagne Tha God Supports Nick Cannon. The media has been having a field day with Nick's comments about Whites and Jews. And, Charlamagne came to Nick's rescue.
Will Charlamagne's stand with Nick cost him ?
Charlamagne Tha God supports Nick Cannon. A lot has happened since Nick made anti – Semitic Nick's comments. When Nick sat down with Professor Grif all hell broke loose. The comments that Nick made about Whites and Jews were met with a lot of backlash, as reported by News Week. And, afterwards Nick was fired from ViaCom CBS.
There were some people who agreed with Nick's comments. Radio host Charlamagne Tha God of "The Breakfast Club", supports what Nick said. Here is some of what Charlamagne shared:
"Listen, Nick is my guy. I hate it had to be him, but that's what you can do when you have the power," he said. "And if there's one thing Jewish people have showed us, it's they have the power. I can't wait until the day black people are able to fire people for saying things about us that we deem racist. We can barely get cops fired for actually killing us!"
Of course, Charlamagne will receive some backlash for making this statement. But does Charlamagne and Nick have a legitimate point? Are the so – called "Powers that Be" control the media? Does the history of Whites and Jews in America support Nick and Charlamagne's theory of supremacy. As it relates to Whites and Jews having Power.
Did Nick and Charlamagne poke the bear?
Is it possible that Nick and Charlamagne struck a cord? Why did some people get upset? Here is what I think happened. Unfortunately, African Americans can only express their opinions if it agrees with the "Status Quo." In other words, African Americans should be seen but not heard,so to speak.
You may disagree with what I am saying. It does appear that we have freedom of speech. But do we really? Just look at what happened to Nick. He almost lost everything. All because he expressed his personal views on his Podcast. It wasn't until Nick apologized for his comments that things changed.
In addition, ViaCom issued a statement which said this:
"When we were made aware of Nick Cannon's interview with Richard Griffin on YouTube, we immediately began a dialogue with Nick," it reads. "He is clear and remorseful that his words were wrong and lacked both understanding and context, and inadvertently promoted hate. This was important for us to observe. "Nick has sincerely apologized, and quickly taken steps to educate himself and make amends. On that basis and given a belief that this moment calls for dialogue, we will move forward with Nick and help him advance this important conversation, broadly. Fox condemns all forms of hate directed toward any community and we will combat bigotry of any kind."
What a difference an apology made for Nick. Nick will not lose his show on MTV (Wild n Out). In addition, ViaCom CBS is not going to fire him from the hit show ( The Masked Singer). Do you think Charlamagne will get fired for supporting Nick?
Check out the video above for more details.
For more Hip Hop Entertainment News check us out at Hip Hop News Uncensored. It's the best YouTube channel for Hip Hop.