Cardi B Pays For Bronx Fire Victims Funeral Expenses!!!!!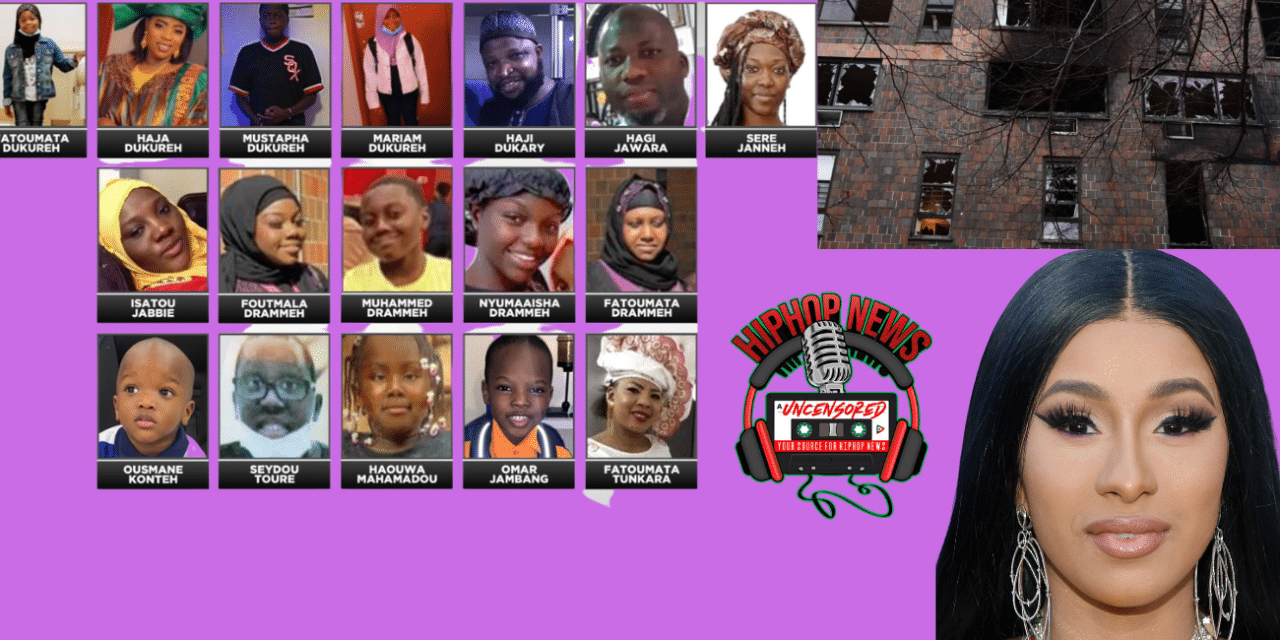 Cardi B Pays For Bronx Fire Victims Funeral Expenses!!!!! Rapper, actress, businesswoman, and mother Cardi B, a Bronx native will be paying for the funeral expenses of the victims of the tragic fire of a Bronx apartment building. For more information of the tragic events, look at the video below.
Bronx Apartment Building Fire: About The Tragedy
According to nytimes.com, the smoky blaze that took 17 lives in the Bronx a week ago Sunday tore at the heart of a tiny, tight-knit community of Gambian immigrants in New York City.
The toll stood at nine adults and eight children, the city's largest loss of life in a single fire in decades.
Nearly all the victims were Gambian. On Sunday, life was routine: The Janneh family was on the sixth floor, getting ready to celebrate a cousin's Islamic marriage ceremony.
On the 19th floor, Mabintou Tunkara was babysitting a toddler and hosting a cousin. Tunkara was quoted as saying,
"We've always been a community,"
said Rokia Touray, 34, one of Abdoulie Touray's daughters, at a candlelight vigil Tuesday. Ms. Touray grew up in the building and had many relatives there, including the Janneh and Tunkara families.
"I love you all," she told those gathered. "I really do."
Apparently the fire was started after a space heater exploded and caught fire. This is such a tragic story and my heart goes out to the families if the victims and hats off to Cardi B, Fat Joe, and Peter Gunz, who have also stepped  in to help these victims.
For more Entertainment and Music News, Go To The YouTube Channel, Hip Hop News Uncensored. It's The Best Channel For Hip Hop.