Black Celebrities With Their Own Investment Firms!!!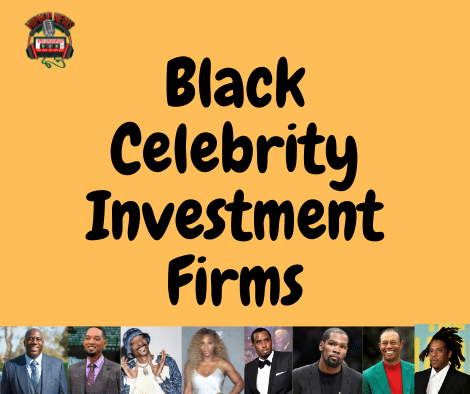 In an article on Afrotech, black celebrities are making great investments. There are several rappers and entertainers who have their own investment firms. Therefore, ownership for them will distribute wealth within the Black community.
Black Ownership Is Crucial For The Next Generation
Among the celebrities who have invested in themselves are,
Erving"Magic" Johnson- this NBA basketball legend has impacted the world of basketball, as well as the business sector. In fact, Johnson is one of the richest athletes in the world, with a net worth of $600 million. His investment firm Magic Johnson Enterprises has invested in Naturade (a Black-owned natural health products company). In addition, he sits on the board of directors at Uncharted Power, another Black-owned energy startup company.
Shawn"Jay-Z" Carter, – Carter founded Marcy Ventures Partners in 2019. And, we all know that Carter has become a billionaire as the result of his savvy business ventures. His company manages more than $600 million in assets. One of his most prominent investments is with singer Rihanna. Rihanna's Fenty X Brand has been very successful. It has made Rihanna a billionaire.
Calvin"Snoop" Broadus – his investment firm Casa Verde Capital has made him quite wealthy.  The investment firm closed a deal for over $100 million in 2020. In addition, his firm made over 30 investments in total, with four of those being diversity investments.
Carmelo Anthony – his Melo & Tech investment firm is making Carmelo a star in the investment arena.  The firm has invested in early-stage digital media, consumer internet, and technology.  Carmelo has invested in 36 companies, with 12 of them in diversity investments.
Serena Williams – tennis phenom Serena has impacted the world of tennis like no other. However, Serena is also a smart businesswoman. She founded Serena Ventures in 2014. Serena's investment includes 43 companies, with 25 in diversity investments.
Nasir"Nas" Jones –  rapper Nas investment firm Queensbridge Venture Partners has a net worth of around $70 million.  Nas has invested in more than 120 companies, with 30 diversity investments.  One of the firms' most public investments is with Pluto TV. Nas sold Pluto TV to Viacom for a whopping $340 million.
Kevin Durant – This NBA star has made his way into investment ventures. With his investment firm Thirty-Five Ventures, he has made 44 investments in total, with five diversity investments.
Tiger Woods – TGR Ventures is Tiger's investment firm. The mission of TGR Ventures is to "unite its namesake's ventures in a focused mindset, a precise method, and an ongoing pursuit of mastery."
Steph Curry – Penny Jar Capital is Steph's investment firm. So far, he has 13 investments including such companies as step, Literati, and Tonal.
Sean"Diddy" Combs – For many years, Diddy has made business ventures that have made him one of the wealthiest rappers. Combs Enterprises has invested in CIROC. In addition, he has invested along with Will Smith and Kevin Durant in a start-up company Arc.
Will Smith – Will is another rapper who has made a fortune in his investment firm. Dreamers VC has 33 investments, with six in diversity investments. Some of his diverse companies include Genome Medical, Run The World, and Node.
Black Celebrity Investment Firms Help Our Communities?
I think that the most important aspect of Black-owned investment firms is to distribute wealth back into black communities. Unlike, some of the other popular investment firms such as Goldman Sachs, JP Morgan Chase, and Bank of New York Mellon who all allegedly make very few investments in Black communities. When money is spent re-investing in our communities wealth can be enjoyed by those who would not otherwise benefit. It is good to know that some of our Black celebrities understand the assignment.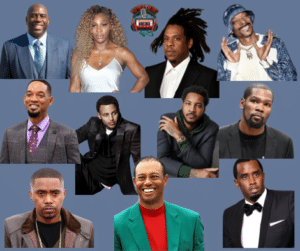 For more Hip Hop Business  News check us out at Hip Hop News Uncensored. It's the leader in Hip Hop YouTube Commentary.