Ayesha and Stephen Curry: About Last Night!!!!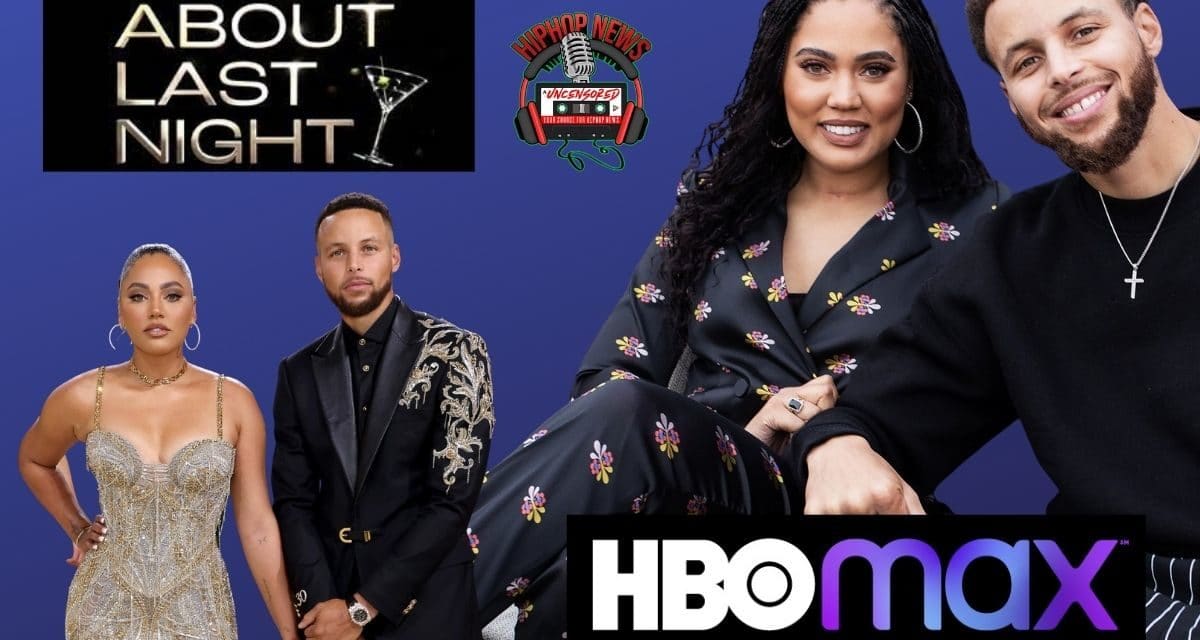 Ayesha and Stephen Curry to host a new game show, About Last Night. And it's happening on HBO Max!
Ayesha and Stephen Curry Game Show "About Last Night" to Air On HBO Max
About Last Night is an original HBO Max series, with celebrity couple Ayesha and Stephen Curry serving as host.
So get ready to have fun and laugh out loud with the Curry's and company.
Each episode will have the couples challenging contestants to relationship trivia and games, according to Warner Media.
Three couples will be challenged to see who knows their partners best.
One of the guests declares, perhaps jokingly –
"This is couples therapy, this is not a game show!"
After facing challenges, there is a finals round, where they will compete against the host.
The winner will have donations to their charity of choice.
Releasing the trailer on YouTube, we see celebrity guests spotlighted.
Check it out by clicking on the photo below.
Dubbed an exclusive celebrity party, it is unfiltered, uncensored, and unbelievable.
Though Ayesha has hosted several shows, this is a first for hubby Stephen.
And he is oh so excited about the adventure.
Among the contestants expected to appear on the reality game show, as seen in the trailer are –
Draymond Green (NBA basketball player with the Golden State Warriors) and fiance, actress Hazel Green
Loni Love (comedian, actress, television personality) and partner James Welsh
Terry Crews (actor, former professional football player) and wife Rebecca King-Crews
As described on Black Enterprise, these unions will be tested with provocative questions, like when Terry Crews throws a question toward the Currys –
"Who walks around naked more?"
While we don't hear Ayesha's answer, while blindfolded, she sips her drink.
Which prompts Stephen to respond, while also blindfolded…
"Where am I at…when you're walking around naked?"
While it's not known yet, at some point, we may see Stephen and Tamara Jackson, or perhaps Damion Lee and Cydell Curry.
Welcoming his guest, Stephen Curry toasts the couples with –
"To an amazing night full of competition and getting to know each other a little better."
Are you ready to spend the night with the Curry's?
Season One of About Last Night, the first game show to debut on HBO Max will hit the streaming network on February 10th.
Hip Hop News Uncensored. It's the Leader in Hip Hop content on YouTube!