BREAKING NEWS :Tay- K's Co Defendant Agrees To Testify Against Him For Less Time!!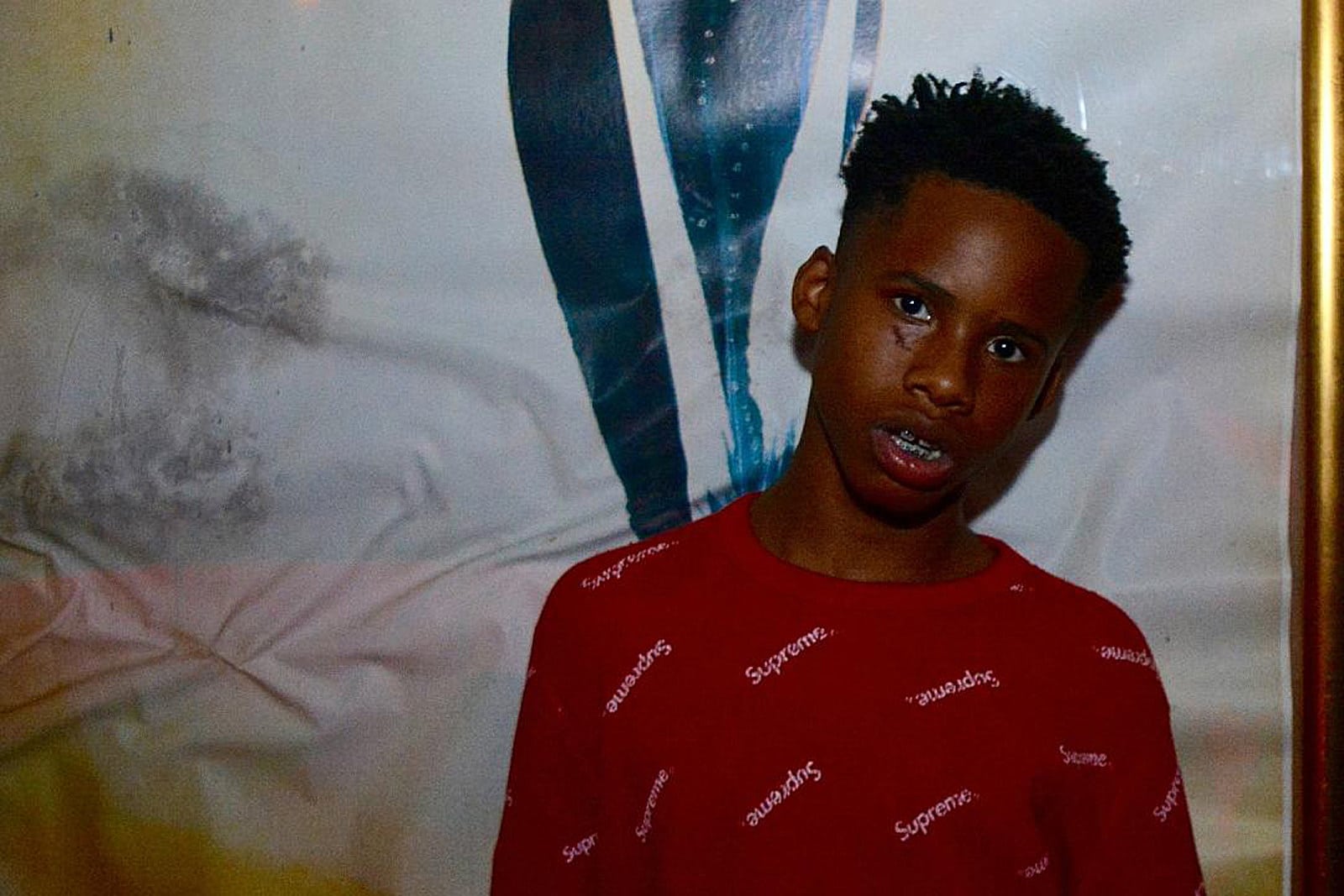 Young rapper Taymor Travon McIntyre better known as Tay K may never get out of prison. McIntyre is a rapper who was born in Long Beach, California. His mother moved the family to Hampton, Virginia when McIntyre father, Kevin Beverly was imprisoned.  McIntyre is best known for his hit song The Race, which reached number 44 on the US Billboard Hot 100. Apparently, the song was about McIntyre's escape from police after taking his ankle bracelet off.
McIntyre started his rap career as a part of the rap group Daytona Boyz alongside rappers Pimpz and Santana Sage. The Daytona Boyz did not have as much success as they would have like to but they did get some the exposure.
What led to McIntyre being charged with murder
In July of 2016 McIntyre was charged in connection with a robbery and slaying of 21 – year – old Ethan Walker of Mansfield. Megan Holt and Ariana Bharrat were involved with a plot to  seduce Walker. The plan was to let the gunmen into the house where they were to steal drugs and money from him before leaving. One of the pair unlocked the door and the gunmen then proceeded to rob Walker, which led to a fatal confrontation and the death of Walker as they were attempting to leave, along with two other non-fatal injuries from gunshots. Walker was not the intended target. He was in the wrong place at the wrong time.
Tay K accomplice agrees to testify against him in murder case
Ariana Bharrat has reached a plea agreement with the prosecutors in her case. Bharrat has agreed to a lesser charge to testify against Tay. Originally, Bharrat was charged with capital murder, however, she will not get a plea for aggravated robbery. This agreement with the Prosecutors on the case gives her a 25 – year prison sentence, according to XXL Magazine.
Apparently, Bharrat was the alleged mastermind behind the robbery. She was romantically involved with the victim. Supposedly, Bharrat enlisted the help of six teens to help in the robbery. It is not clear if Bharrat case will change anything for McIntyre because he is facing other murder charges that are not related to the killing of Walker.
Tay K will probably never see the light of day
McIntyre is involved in two other cases. When he was on the run for the killing of Walker McIntyre allegedly he killed a 23- year – old  man in San Antonio, Texas and the attack and robbery of a 65 – year – old man in Arlington, Texas. McIntyre will be tried as an adult even though he was 17 when Walker was killed during the robbery. It is so unfortunate, McIntyre had a promising rap career but it will never happened.
For more Hip Hop Entertainment News go to our YouTube channel, Hip Hop News Uncensored