Yahu Blackwell Boxing Champion Gets Mad Love From Celebrities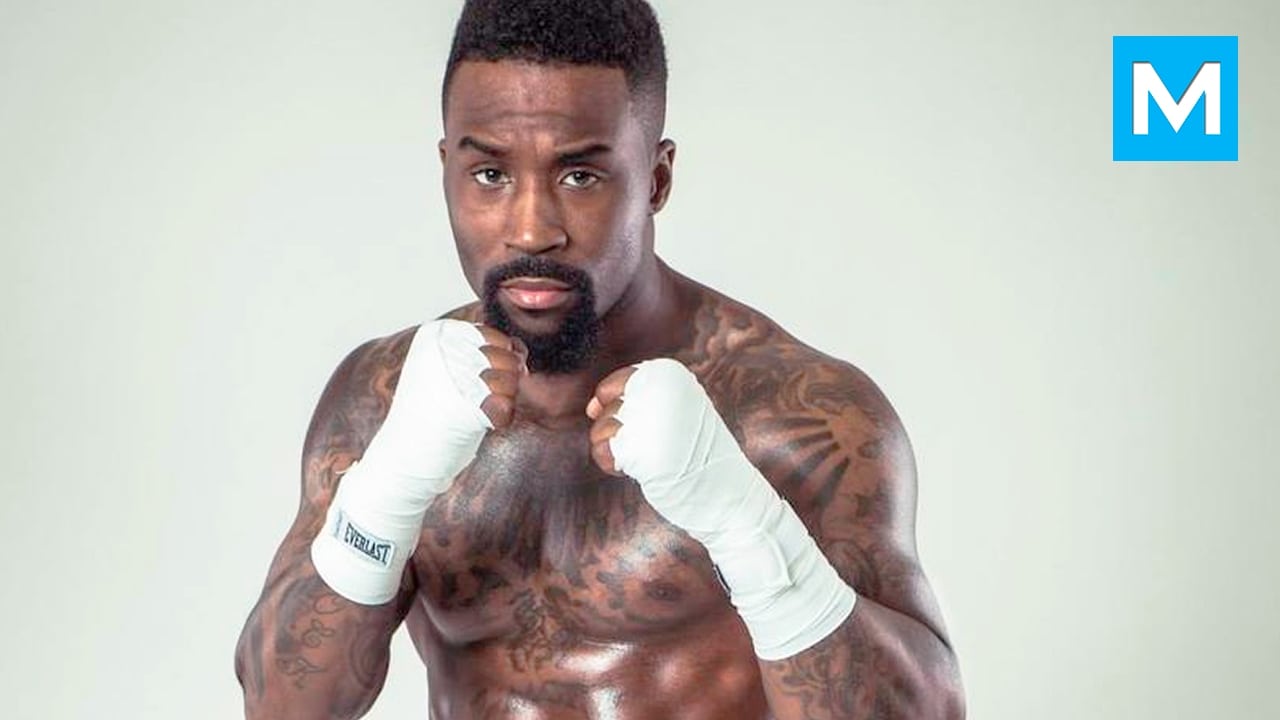 Blackwell possess all the traits necessary to make himself a marketing goldmine. As he rises to the top of his cruiser weight class in boxing we will see a true champion in the making.
Is Blackwell another Muhammad Ali in the making?
Some are suggesting that Blackwell has the same style and charisma as the legendary boxing champion Muhammad Ali. Can this even be possible? According to XXL Magazine, Blackwell reputation is not only based off of his explosive speed and punching power, but largely due to his boxing prowess. His unique combination of breathtaking speed and in-ring comfort with devastating punching power has led to many observers to peg him as a star on the rise.
Who is Yahu Blackwell?
Yahu Blackwell  is a cruiser weight boxer. Blackwell started boxing when he was only seven, compiling a 156-28 amateur record, as a cruiser weight, ultimately winning the South Atlantic Championship. Blackwell lost his professional debut fight in 2009. During the fight he broke his hand. He was dangerously dehydrated because he had lost too much weight. In fact, he lost more than thirty pounds in one day.
Blackwell made a great comeback in 2014 when he was named the number one contender by the World Boxing Union. He later became the WBU novice world champion and earned a top ten ranking within the organization.
Blackwell has a really good track record in the ring
Blackwell has a 15-0 record in the International Boxing League, including twelve knock – outs. He has trained with Floyd Mayweather Sr., Freddie Roach and Roger Mayweather.  In 2016, he began fighting on Comcast Sports Net. On July 28, 2017, Blackwell knocked out cruiser weight pugilist Alvaro Vasquez in the first round. Blackwell unleashed a 6 punch combination, beating Vasquez.
Also, Blackwell has become the face of Cameroon, Africa's, My Sister Cares Foundation. Blackwell has raised more than $65,000 to help buy food, oil, school supplies and computers for the My Sister Cares Foundation's orphanage. The champ also will be traveling to Africa to help build the foundations first orphanage and rebuild others in Cameroon. It does appear that Blackwell seems to be following in boxing Legend Muhammad Ali's footsteps.
Celebrities Erika Badu and Kidd & Play give shot outs to boxer Yahu Blackwell
Blackwell is getting all kinds of shot outs, singer Erika Badu wished him well in his up coming fight then blew him a kiss. Rappers Kidd & Play teased with a quick rap melody, knock him out the box rendition and rapper song writer Swae Lee gave props. Now, that is mad love.
For more Hip Hop Sports News go to our YouTube channel, Hip Hop News Uncensored