Quest Love Has Written A Children's Book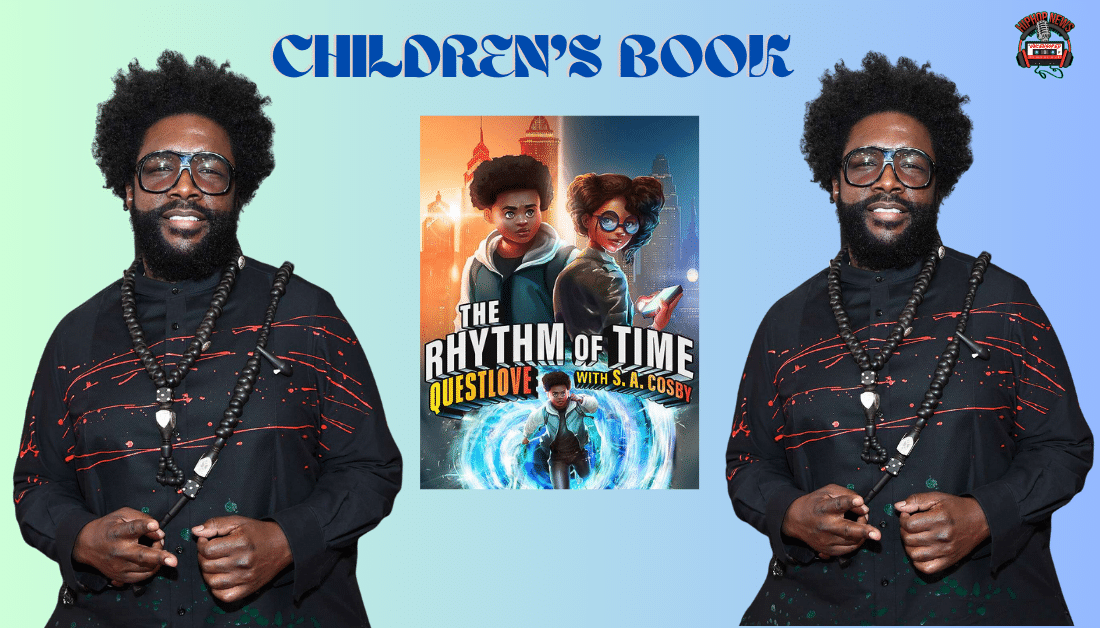 Quest Love Has Written A Children's Book. The book is dedicated to his 9-year-old self. Also, his book was created for young audiences.
Quest Love Children's Book "The Rhythm Of Time" Debuts
Quest Love Has Written A Children's Book. Ahmir Thompson wanted to write about his favorite interest.
First, we find out Quest Love is fascinated with time travel.
Quest Love was indoors during the Pandemic, like most of us.
It gave him much time to contemplate writing a children's book. And, so he did.
He teamed up with his friend, author S.A. Cosby. Shawn Cosby writes stories about crimes, as stated by Wiki.
His book "My Darkest Prayer" made the best sellers' list.
Cosby has written three other books, "All the Sinners Bleed," Razorblade Tears," and "Blacktop Wasteland."
Quest Love partnering with Cosby to write was pure genius. But genius is not new to "The Roots" drummer and producer.
Fortunately, we've had the privilege of listening to Quest Love.
Now, we get to see another aspect of Quest Love's talent.
AfroTech reports the book introduces us to best friends Kasia and Rahim.
As a matter of fact, Kasia and Rahim are two nerdy Black teens.
Quest Love Embarks On New Adventure
This is how Quest Love describes himself. Roots drummer claimed he was similar to Kasia and Rahim.
Often he did the model of a typical teen. Therefore, it was essential to write about his experiences.
Hopefully, other alleged nerdy teens could relate.
The story is also written about time travel. Kasia and Rahim are fascinated with time travel.
According to People, Quest Love intends to release other stories by Putnam's Sons.
Penguin Young Readers imprint Putnam's Sons.
We are familiar with Penguin Young Readers. A lot of schools and libraries house these.
Of course, I think this is a great idea. In a world where social media rules, reading is still fundamental.
That is if your children like reading. If not, perhaps, they will be interested in reading Quest Love's book.
Hip Hop News Uncensored. It's the Leader in Hip Hop content on YouTube!