Court Date For Megan Thee Stallion and Torey Lanez Set For April 5th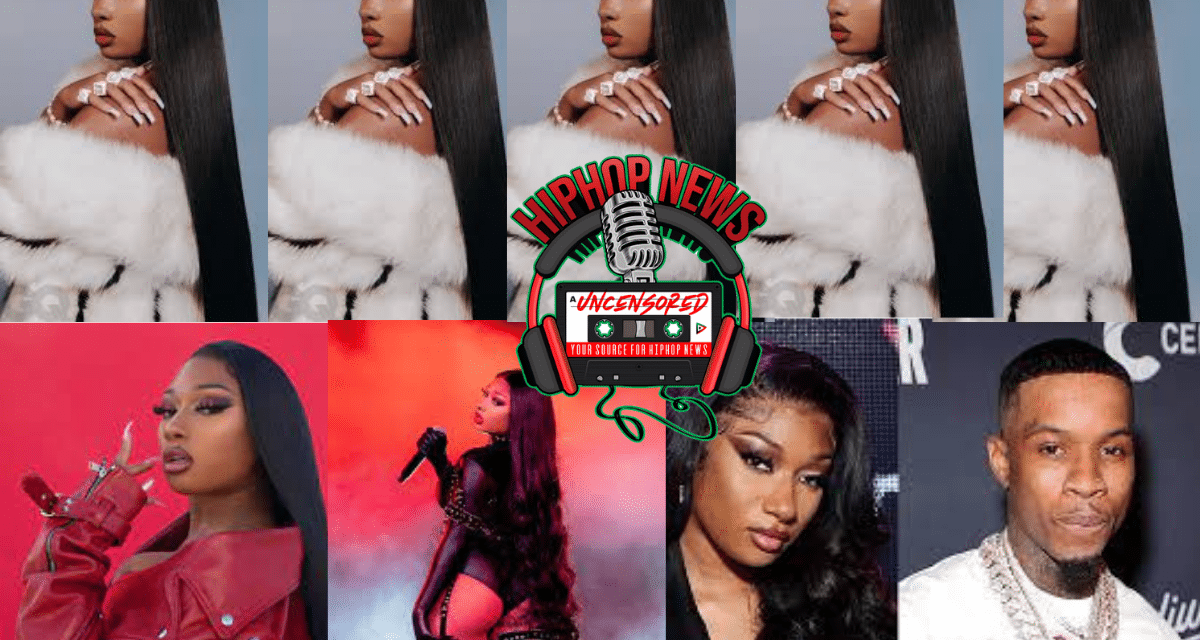 Torey Lanez has not only denied shooting Meg The Stallion, but he has also outright accused her of lying. In response to Tory Lanez's accusation that she is a liar, Megan Thee Stallion posted what she says proves that he asked for forgiveness for shooting her.
Tory was supposed to appear in court last year regarding the shooting incident of 2020 that left Megan Thee Stallion seriously injured, but that date has been moved to April. As soon as the hearing was over, he tweeted … "u can't buy and tweet your way out of this one ..not today" — seemingly referring to Megan.
Megan Thee Stallion Responds To Torey Lanez Accusation
Her response on Instagram was quick and resolute.
She has since deleted the post, which contained alleged text messages from Tory in which he apologized.
Megan captioned her screenshot thus, "Lie yo way out of this … if you aint do s*** what you was apologizing for? THEY GOT YOU RECORDED ON THE JAIL PHONE TALKING TO KELSEY APOLOGIZING BEGGING US NOT TO TALK."
Megan's former friend Kelsey was also in the SUV that night during and after the shooting.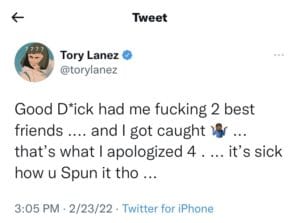 Torey Lanez Hints That A Jealous Spat Lead To Kelsey Shooting Megan
With this post he is alleging that he had sex with Megan and Kelsey, and that the two best former best friends were arguing over him. Almost hinting that perhaps it was Kelsey who shot Megan instead of Torey Lanez
Who Shot Megan?
Just prior to the shooting incident Tory, Megan and Kelsey were leaving the home of Kylie Jenner when police responded to shots fired in their vehicle. Megan emerged from the vehicle bleeding from her feet. The police found a weapon under the seat of Tory Lanez. Lanez who is not an American citizen was extradited back to Canada and charged with possession of a concealed weapon. He was also brought up on charges of assault with a firearm.
Their current court date for this incident is April 5th.
The Leader in Hip Hop Commentary