J Cole Beefing With Wale , "False Prophet"/ "Ground Hog Day"/Whoa!!!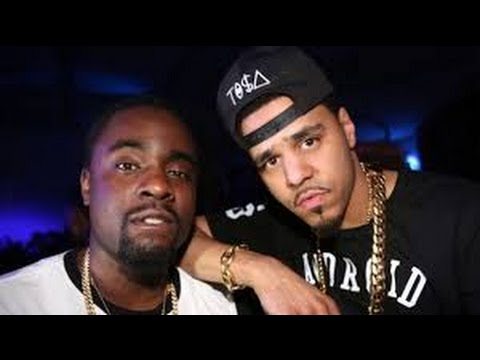 It appears that Wale and J Cole have beef. In fact, The beef began with J Cole making reference to Wale in his song, "False Prophets", in the song J Cole spits some very hurtful lyrics about a rapper friend.  Supposedly, Wale  is the rapper friend who wants to achieve the fame, acclaim and respect bestowed to the legends.
He raps, "And I know he so bitter he can't see his own blessings/Goddamn, nigga, you too blind to see you got fans, nigga/And a platform to make a classic rap song/To change a nigga life, but you too anxious living' life/Always worried 'bout the critics who ain't ever fuckin' did it/ I write what's in my heart, don't give a fuck who fuckin' with it/ But in a sense I can relate, the need to be great/Turns into an obsession keeps a nigga up late."
Wale's Comes Back With A Truthful Response To J Cole
Wale sent shots directly back to J Cole in his song "Ground Hog Day".  I know since I got my deal and his shit got real, I ain't been the easiest nigga to deal with, "he explains." I'm heavily flawed, but far from a false prophet."Wale explains that there is some truth to what J Cole talks about on the song False Prophets. It hit home! I love my brother though/That's why it's rest in peace Tommy, we still bumpin' Cole."
Both J Cole and Wale are very talented rap artists who seemed to understand how difficult it is to make it in the rap industry. It may not have been Wale who J Cole was addressing but it sure sparked a controversy between the two.
For more Hip Hop News Entertainment go to our YouTube channel, Hip Hop News Uncensored