Chris Brown Dissed Blueface After Being Criticized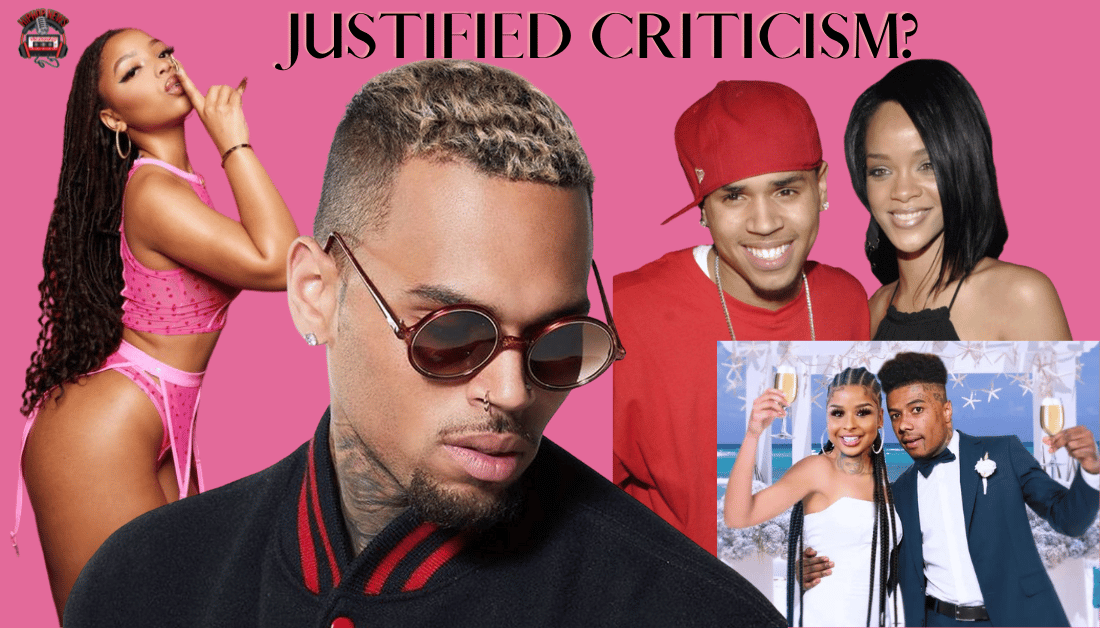 Chris Brown Dissed Blueface After Being Criticized. The haters are going after Chloe Bailey. It's all because she wants to work with Chris.
Chloe Bailey Is Criticized For Collaboration W Chris Brown
Chris Brown Dissed Blueface After Being Criticized. An Avalanche Of Criticism is Aimed At Chris. And, he fired back. However, he mentions Blueface and Chrisean's alleged volatile relationship.
Shortly after, Blueface claps back at Brown. Chloe announced she and Chris will work together, as reported by Blavity. Chris will sing with her on her new song "How Does It Feel."
2ND PIECE. HOW DOES IT FEEL @chrisbrown. 2/24 🫀 pic.twitter.com/fjAjW6Sk6f

— Chlöe (@ChloeBailey) February 16, 2023

Some of her fans say they will not stream the song. The criticism Chloe is receiving is unfortunate. Especially since it is really aimed at Chris. Unfortunately, Chris has had some issues in the past.
And, some people won't let him forget them. For instance, Chris was in an altercation back in 2009. Rihanna and Chris were dating. But their relationship ended abruptly.
It was all over the news. Allegedly, Chris and Rihanna were in a nasty fight. As the result, Rihanna allegedly suffered bruises on her face. Eventually, Chris was charged with one felony count of assault.
Both Chris and Rihanna went their separate ways. In time, Chris was able to resume his career. We thought people had forgiven Chris. Now, we see that is not the case. Of course, Chris did not help matters.
Somehow, Chris kept having the same kind of issues with women. A woman accused Chris of assault in 2013. Once again, Chris pleads guilty to misdemeanor assault.
Not to mention, his former GF Karrueche Tran alleged Chris abused her multiple times. As a matter of fact, Karrueche was granted a five-year restraining order in 2017.
Clearly, Chris has some sort of issues with his relationships. Otherwise, he would not have been charged. Or we could say, Chris does not have good luck with women.
Why Won't People Forgive Chris: But Give Blueface & Chrisean Love?
Should Chris continue to be criticized for his past behavior? At what point should he be forgiven? As Chris mentioned, social media is eating up Blueface and Chrisean's relationship.
Not only that, the couple has their own reality TV show. Why did Cheetah Girls singer Kiely Williams go after Chris? After all, what he did was years ago.
What is the difference between Chris and Blueface? Personally, I think abuse of any kind should not be tolerated. Nor should it be celebrated. In this case, Chris may have a point.
Here is what Chris said,
"You weird ass n***as are the same ones that tune in every week to see Blueface and Chrisean beat the fuck out each other in front of the world," he wrote. "But that's okay? It's entertainment? All y'all can suck my dick disrespectfully."
On one hand, Chris is being ridiculed. At the same time, Blueface and Chrisean's unhealthy relationship is not criticized. Well, after Chris posted the message, Blueface clapped back, as reported by Complex.
View this post on Instagram

Has society sunken so low, they celebrate abuse? Having said this, Chloe and Chris are going to collaborate. Either you stream the song or not. SMH!!!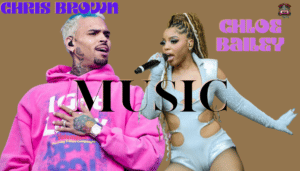 The Hip Hop News Uncensored. It's the Leader in Hip Hop content on YouTube