Boosie Goes After Gangsta Williams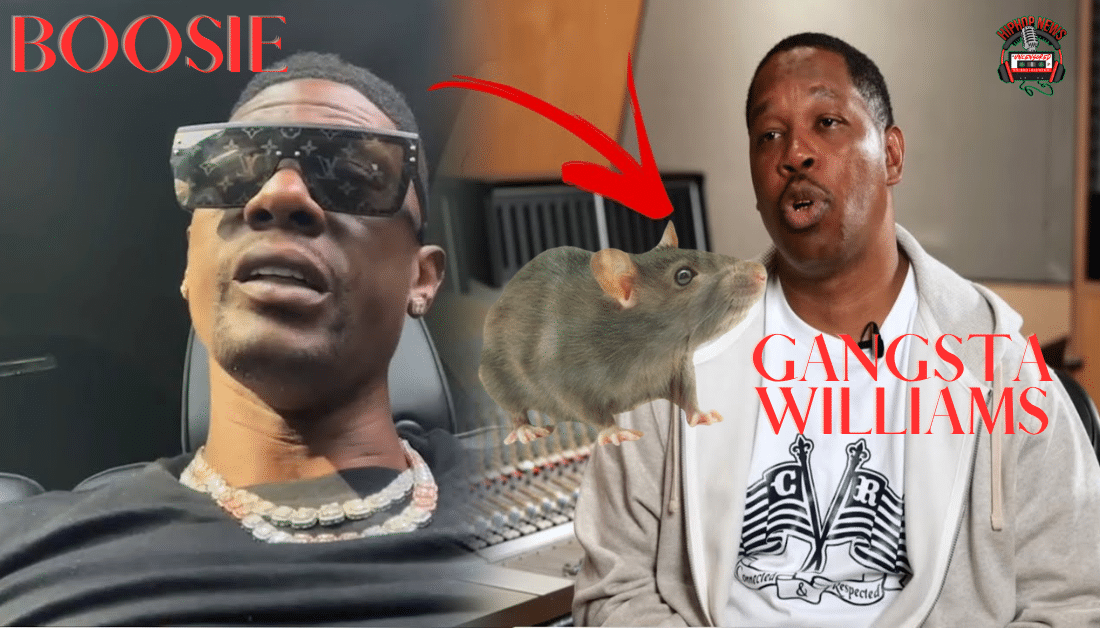 Boosie Goes After Gangsta Williams. It appears that Terrance Williams is beefing with Boosie. And, a war of words have ensued.
Boosie Snaps On Birdman's Brother
Boosie Goes After Gangsta Williams. At first, Boosie was beefing with T.I. And, it all stemmed from Boosie allegedly labeling T.I. a snitch.
Now, it looks like Boosie is using the same terms for Gangsta Williams. Williams is the brother of famous rapper/producer Brian "Birdman" Williams. Once again, this beef started on social media.
Keep in mind, Williams alleges Boosie gave a statement in a criminal case. What we know is Boosie's jewelry was stolen in 2017. At the time, Boosie alleged accused police of taking it.
However, police denied the allegations. Long story short, Boosie recovered the jewelry from police. But in the midst, Boosie was going to pursue legal action against Biloxi police.
Then, Boosie was seen on live TV speaking with a reporter. Fast forward, Williams called Boosie out, In other words, did Boosie snitch on someone? If so, why is he not being labeled a snitch, as reported by Hip Hop DX.
A few days ago, Boosie responded to what Williams suggested. As a result, Boosie called Williams a "Certified Rat" , as reported by VLAD TV. Check out what Boosie said,
"YOU A [PUNK] N A CERTIFIED RAT YOU WAS N YAZOO GETTING FUCKED N FUCKING N-GGAS," Boosie tweeted alongside a photo of Williams as a young man sitting on someone's lap next to four other gentlemen. The photo includes a caption of its own which reads: "Gangsta Williams (seated) and 4 New Orleans OG's (RIP)."

"LOOK AT YOU ON THIS PIC.BOY YOU BITCH," Boosie continued. "U MAKE NEW ORLEANS LOOK BAD LOL. That boy can't wait to LEave r the club n suck at sick look at him he bout to rub his dick right now BOY YOU A HOE."
He then posted a photo of Williams sitting on the lap of a man. To that end, Boosie continued with "gay picture of gangsta birdman." Of course, Boosie did not stop there.
"NEW ORLEANS SHOULD BAN THIS DUDE THIS IS THE WORST KINDA N-GGA. HE A RAT, A FAMILY SNAKE, N A HOMOSEXUAL PLAYIN GANGSTER WHAT GO ON N THE PEN DONT STAY N THE PEN NO MO CLOWN LOL,"
Having said this, I don't see Boosie relenting?  Not only that, will Birdman blast Boosie for going after his brother? At any rate, we will keep you all posted.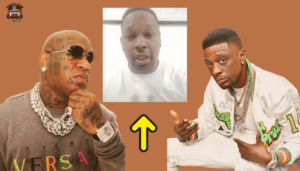 Hip Hop News Uncensored. It's the Leader in Hip Hop content on YouTube