Angela Simmons: Thirst Trap?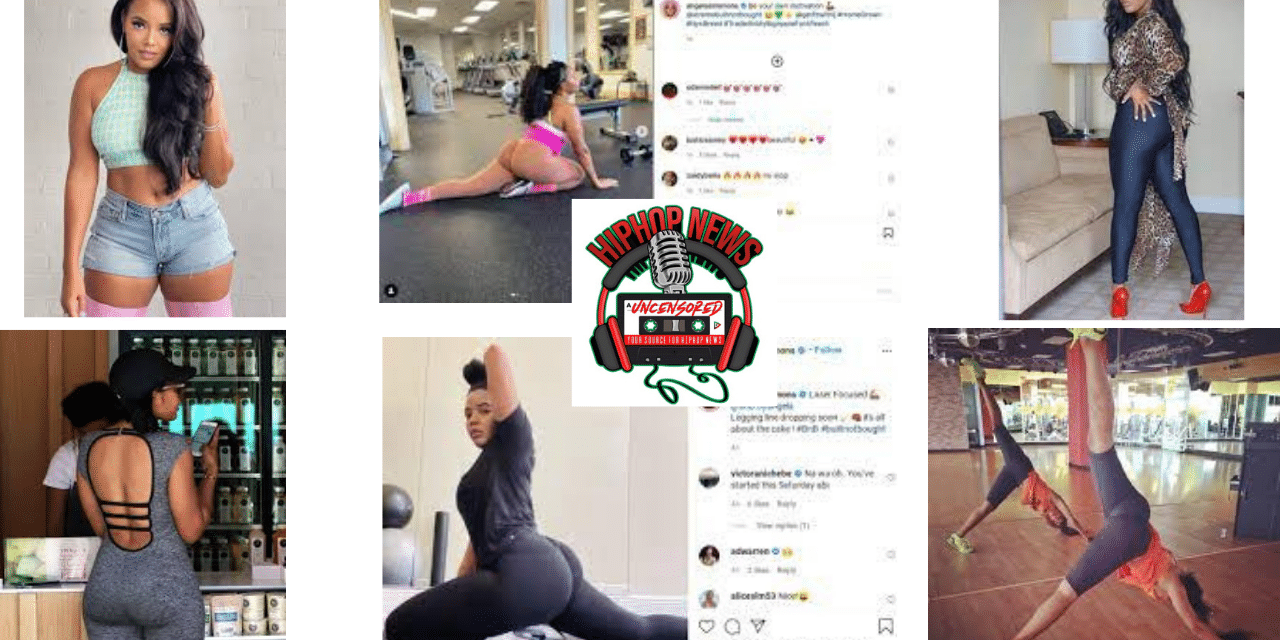 On Jan. 11, Angela Simmons surprised fans with a new workout video.
The 34-year-old model was wearing gym attire in the Instagram post, including a white tank top, neon pink waist trainer, and nude leggings. Simmons stretches her legs and arms in the two-for-one upload.
As fan's viewed Simmons' post, many immediately zoomed past the reality star's original point and focused solely on her leggings. Along with the photos, Simmons wrote, "Be your own motivation.".
Rev Run's Daughter Posts Thirst Trap Photo
Their attention was drawn to Simmons' first stretch pose and how the leggings appeared in the photo. Social media users claimed they had to do a "double take" because they thought the "Growing Up Hip Hop" alum's bottom half was nude.
"Anyone else had to double take cause they thought raw cheeks was out?."
"I thought yo a– was naked for 2 seconds."
"I had to do a double take!! like why she working out with no pants on?!"
"Thought you were naked had to look twice."
"Girl don't do that I thought them was cakes you had out lol."
Social media Users Sound Off on Angela Simmons "Attention Seeking Behavior:
In addition to nude remarks, others pointed out that Simmons knew what she was doing when she posted that upload. Someone wrote, "Now you know them pants is a distraction." Another person said, "You definitely know what you were doing."
A third Instagram user called Simmons "thirsty and desperate." The user even claimed that Simmons' last relationship failed because of her seductive posts.
They wrote, "I see by you showing pictures like this you really being thirsty and desperate! That's another reason why that Boxer Guy didn't want 2 see you anymore, because of the pictures you be putting up!"
Angela Simmons Couldn't Be Bothered To Comment on The Situation
Daniel "Miracle Man" Jacobs and Simmons confirmed their relationship in August 2020 after the boxer shared a photo of them attending a wedding. In the months following the confirmation of their relationship, the pair embarked on a whirlwind romance that consisted of romantic vacations and pictures of Simmons supporting her then-beau at boxing matches.
However, Jacobs removed almost all of Simmons' photos of her with Simmons in January 2021, leading to breakup rumors. Neither party has commented on the split so far.