Rapper Queen Latifah Is The Supreme Entertainer!!!!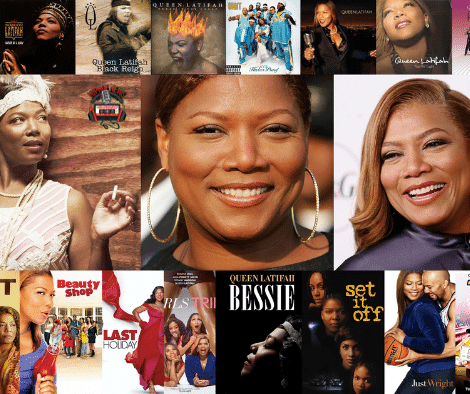 For many years, rappers did not get much recognition, especially as it related to their contribution to music and entertainment. However, in 2006, Dana Owens, better known as Queen Latifah, was recognized.
All Hail The Queen
The New Jersey-born rapper is recognized as a pioneer in hip-hop music. Owens started her career by beatboxing with "Ladies Fresh." Owens was one of the original members of the Flavor Unit. Ir was Owens ability to rap and sing which caught the attention of  Fab 5n Freddy, "Yo! MTV Raps Show. Owen's demo recording of "Princess of the Posse made people notice her even more. Then Tommy Boy Music employee Dante Ross signed Owens in 1989, as reported by Biography.
Later, Owens debuted her seminal hip-hop album "All Hail To  The Queen." And it was the song U.N.I.T.Y. which caused her first album to sell 1million copies. Before, Owens's start in hip-hop the genre was predominately men. However, Owens created a space for female MCs. And rightfully, Owens has become an icon.
There has not been any other female rapper that has impacted hip-hop like Owens. Her third album, "Black Reign," earned her a Grammy award in 1994. Then Owens starred in the classic cult sitcom "Living Single." Owens took another leap into movies with her first role in a "Spike Lee Joint," Jungle Fever. Also, Owens was in films such as "Set It Off," "Bringing Down The House," and "Beauty Shop," as reported  Biography.
Queen Latifah – U.N.I.T.Y. (Official Video)
Here Is A Look At Queen Latifah's Phenomenal Career
Owens received recognition for supporting actress Oscar in the movie "Chicago." No doubt some got to see how extremely talented Owens was. Owen's album of jazzy songs with blues, pop, and soul garnered her another Grammy nod. To top it all off, Owens became the face of the famous beauty brand "Cover Girl."
Since receiving her star on the Hollywood Walk of Fame, Owens has starred in movies "The Last Holiday," The Bone Collector, Living Out Loud, Taxi, The Secret Lives Of Bees, Mad Money, and Hair Spray. Owens took her career to another level by hosting her daytime talk show 1999-2001. She attempted to revamp her performance in 2013. However, she soon went off the air. But that did not slow Owens down. She portrayed singer Bessie Smith in an HBO special "Bessie."
Owens was not done yet with movies; she starred with Jada Pinkett Smith, Regina Hall, and Tiffany Haddish. Owens had a significant role in the television series "Star." Currently, Owens is starring in "The Equalizer on C.B.S. Owens is forced to be reckoned with. She has been honored with a star on the Hollywood Walk of Fame is well deserved.
When You're Good to Mama ~Queen Latifah (Chicago, 2002)
Queen's Other Accomplishments
Additionally, Owens is the CEO and owner of Flava Unit Entertainment. She is in partnership with her long-time friend, Shakim Compere. The two started the entertainment company shortly after her rap career success. In recent years, Flava Unit Entertainment struck a deal with Netflix in 2013 to stream movies from the Flava Unit collection after they are released in theaters.  Flava Unit was behind the Terrence Howard thriller House of Bodies and the crime title Percentage.  Owens was excited about the deal with Netflix.
"Shakim and I are thrilled to do business with Netflix, " Latifah said in a statement to the Hollywood Reporter. " Netflix is such a strong brand and the perfect place to showcase our projects."
Owens has won a Grammy, Emmy, Golden Globe, Screen Actors Guild, and an NAACP Image award. Currently, Owens is the spokesperson for Cover Girl Cosmetics with her own line for women of color called the Queen Collection.
It is clear why Owens is the recipient of the prestigious Marion Anderson Award. She has proven that African American women are fierce, powerful, and fearless.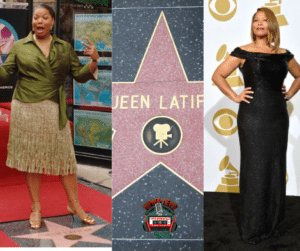 For more Hip Hop Music News, check us out at Hip Hop News Uncensored. It's the leader in Hip Hop YouTube Commentary.