NBA Young Boy Throws Shade At Durk & DJ Akademiks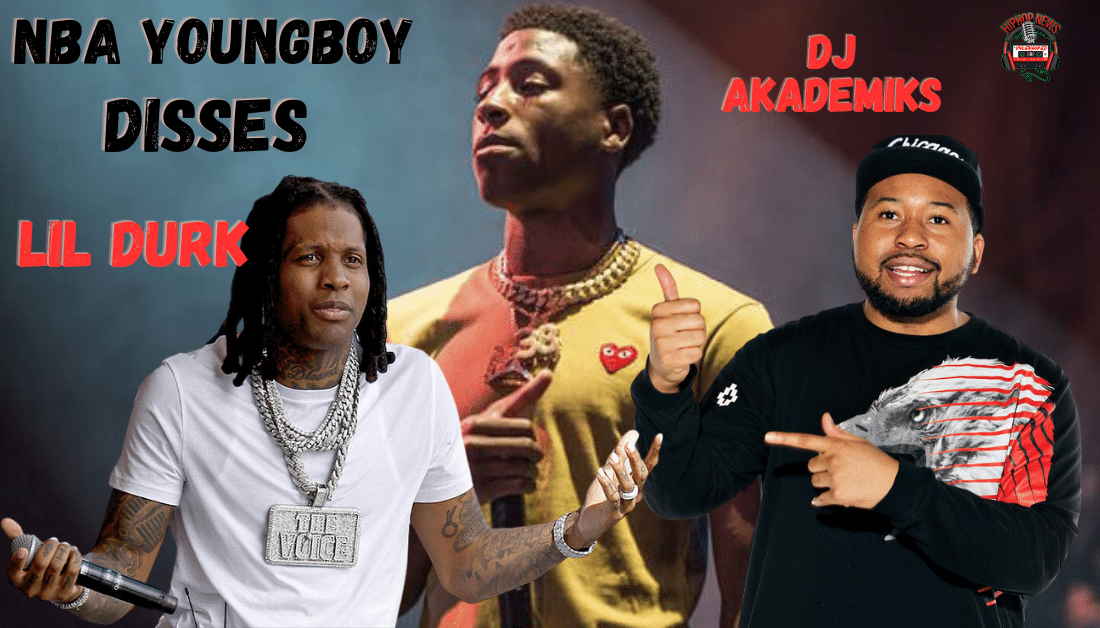 NBA Young Boy Throws Shade At Durk & DJ Akademiks. And AK joins in with comments against YB. Here we go again, with the foolishness
AK Comes in Defense Mode for Durk
NBA Young Boy Throws Shade At Durk & DJ Akademiks.
It all started when the Youngboy took to social media to throw shade on Durk & AK.
The comments did not sit well with AK, who saw them as an attack, as stated by XXL Mag.
AK quickly defended Durk, saying he deserves respect.
AK highlighted the accomplishments of Youngboy's remarks.
He also urged the Youngboy to show some respect and stop the hate.
NBA Youngboy Goes Off On Lil Durk & DJ Akademiks, Things Went Left Quick!
However, things got heated when AK responded, and the internet went wild.
Young Boy Receives Epic Burn from AK!
AK's response did not sit well with the Youngboy, who fired back with more hate.
But AK was not one to back down, and he returned with an epic burn that left the young boy speechless.
AK pointed out that he has no beef with Youngboy. However, he had to hit him with a one-two.
It would be better for Youngboy to focus on his new album. Which is supposed to drop sometime this week.
The burn was so epic that it went viral, with many people praising AK for standing up for Lil Durk.
Social media feuds are common, and this one between AK and the Youngboy is just one of many.
However, we can expect more of the same nonsense to continue.
Hopefully, the Youngboy learned a valuable lesson and will show more respect.
The Hip Hop News Uncensored. It's the Leader in Hip Hop content on YouTube.