Pete Davidson: Flattered By Kanye West's Diss in 'Eazy"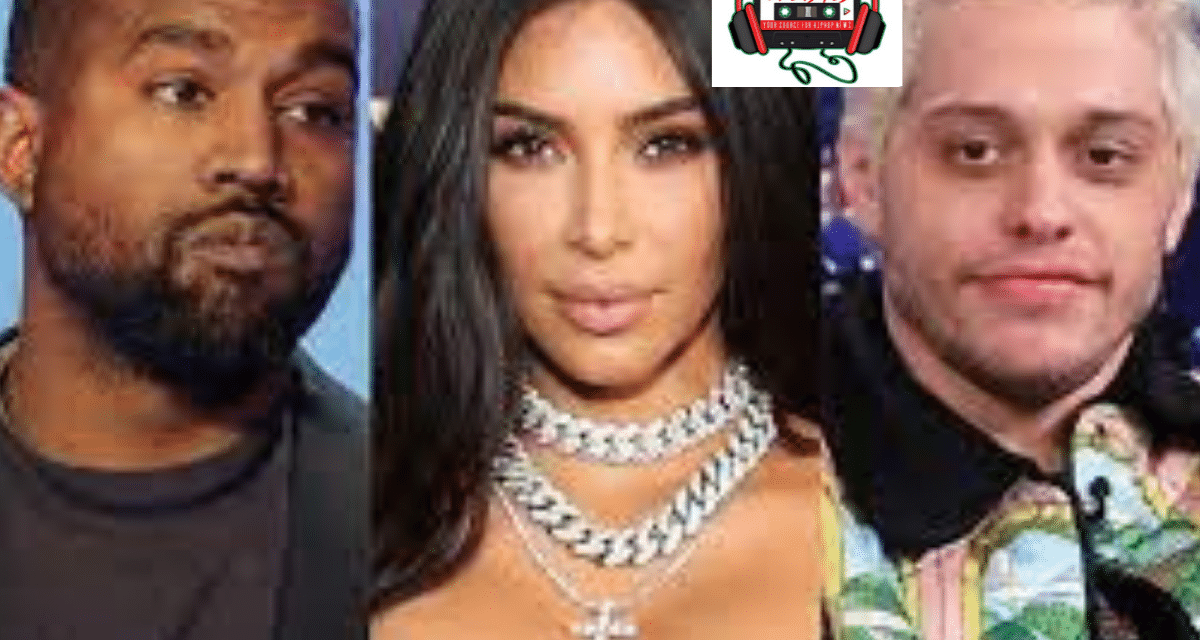 Pete Davidson's drama with Kanye West is anything but easy, which is the name of Ye's leaked diss track featuring The Game. West and Davidson made headlines on January 14, 2022, when the song "Eazy" leaked including a rhyme about how he wants to "beat" Pete for dating his estranged wife, Kim Kardashian in the midst of their divorce.
Kanye West wants to Beat Pete
"God saved me from that crash Just so I can beat Pete Davidson's ass (Who?)" Kanye says in "Eazy." Once the song leaked, a source told Radar Online that Davidson—who has been dating Kim since October 2021—has heeded the warning. Davidson hired extra security to protect him from Kanye's threats. "Pete isn't worried about Kanye, but he is concerned about the massive fanbase that Kanye has. His devoted followers listen to his songs and act upon them. That's why Pete is now using security," the source reported.
Pete Davidson Not Chance The Rapper: "I Might Need Security"
According to the same source, Pete—who was engaged to pop star Ariana Grande from June to October 2018— was not familiar with working with security teams until he started dating Kim. "Until recently Pete never had security with him when he was out and about, even when he was engaged to Ariana Grande. But dating Kim is a totally different level of fame. Pete is now a superstar, which comes with a price," the person said. "As much as he still wants to be low-key and hang with his friends, the reality of his situation has changed."
Pete Davidson and Kim Kardashian: Since October 2021
The source also reported that "Pete isn't taking any chances. Whenever he is out with the SKIMS owner, they use her security. But now Pete needs his own security when he is out alone. He is still Pete, but now Pete comes with a 6'1, 220 lbs security guard." Kardashian and Davidson first sparked rumors of dating in October 2021 when they were spotted getting close while holding hands on a ride at Knott's Scary Farm in California. The photos were taken weeks after they kissed in a sketch on Saturday Night Live. Kim and Pete went on back-to-back dates in New York City a week after the photos were taken. When they were again photographed holding hands on November 18, 2021, the two confirmed their relationship.
Kanye West Immortalizes Pete With A Song
Here is the issue: By mentioning Pete Davidson as a Hip Hop Legend, West has made him permanently relevant to the culture. That is quite the gift to bestow upon an enemy. When asked to diss Iggy Azalea in her music, Azealia Banks refused because she knew the power of putting someone in a place of permanence. Azealia Banks had been chided by E-Bro during an interview to take her words off of Twitter and onto a track when it came to her back and forth with Iggy Azelia. Had Azealia Banks taken the advice, Iggy would never have been canceled if she won. It would have propelled her into validity.
Why Kanye Should Have Taken A Page from Azealia Banks' Book
Azealia Banks may not be everyone's cup of tea, but she had the culture in mind when she refused to put her problems with Iggy on wax. Kanye West, however, has flattered Pete. Pete feels honored to have been mentioned by a hip-hop megastar. First pop's princess Ariana Grande mentioned him in "Thank you, Next" now one of Hip Hop's only living legends, has done the same. This was a win for Pete.