Rae Carruth Released From Prison After 18 Years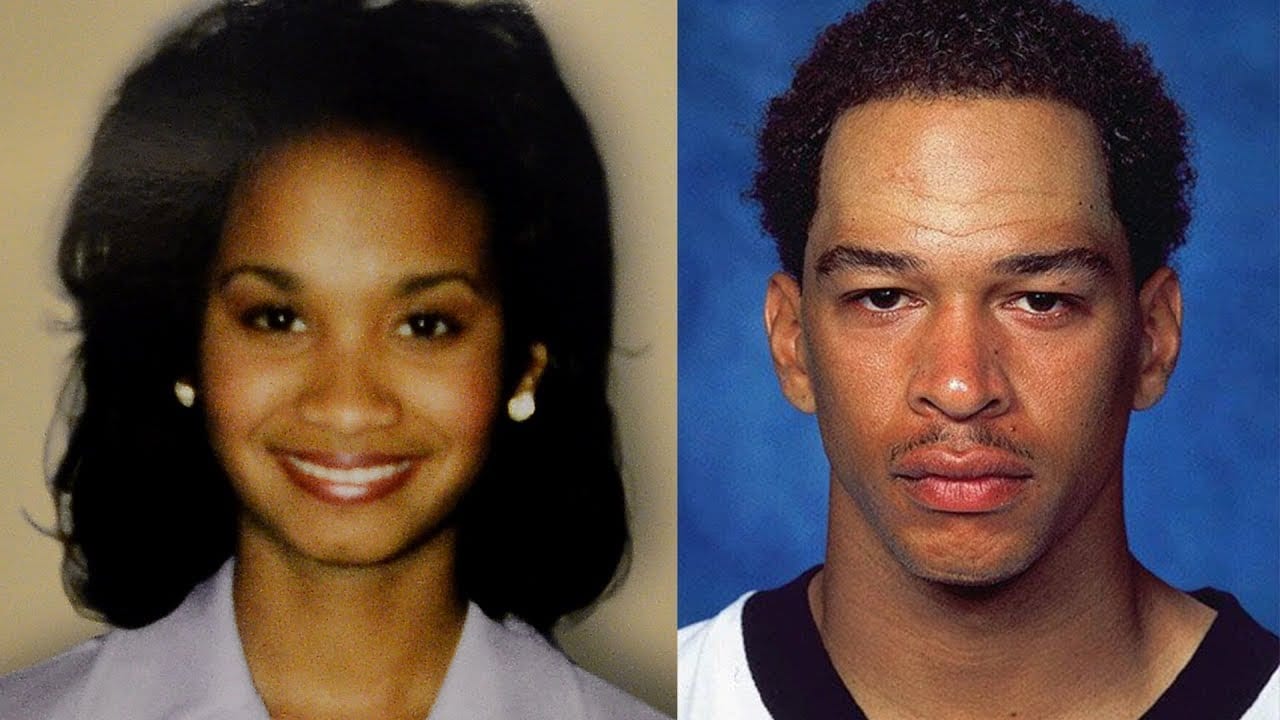 Former NFL player Rae Carruth was released from prison today after 18 years. This was one of the most horrific murder stories in history, in my opinion. Former Carolina Panthers star wide receiver Rae Carruth was found guilty of hiring a trigger man to kill his then girlfriend, Cherica Adams while she was pregnant with his son.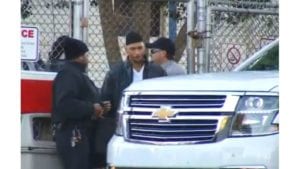 Carruth's fall from NFL stardom to prison
Rae Carruth was the Carolina Panthers first round draft pick in 1997. Carruth played college ball for Colorado. Carruth played wide receiver from 1997 until 1999 on the Carolina Panthers NFL team. However, his career was cut short when he was found guilty of conspiracy to commit murder, using an instrument with intent to destroy an unborn child and discharging a firearm into a occupied property in the shooting near Carruth's Charlotte home on Nov. 16, 1999, that led to the death of Cherica Adams, according to USA Today.
The Rae Carruth Interview
Carruth was acquitted of the most serious charge, first-degree murder, at trial. Carruth was released from Sampson Correctional Institution. Carruth is now 44 years old. In his recent interview Rae Carruth had this to say about his crime:
"I'm apologizing for the loss of her daughter. I'm apologizing for the impairment of my son. I feel responsible for everything that happened. And I just want her to know that truly I am sorry for everything."
Also, during the interview, Carruth wants to gain responsibility for raising Chancellor Lee Adams,his son. However, he will not pursue a relationship with his son or Saundra Adams, Cherica's mom, who is raising her grandson,Chancellor.
Cherica Adams was gunned down by the hitman hired by Carruth
Van Brett Watkins Sr. was a nightclub owner who fired the gun four times into Cherica Adams car. Carruth had stopped his car in front of Adams and the other vehicle drove up alongside her. Carruth drove away from the scene after the shots were fired. Adams was eight months pregnant with Carruth's son.
As a result of the shooting Chancellor Lee Adams, Carruth's son whom the hitman testified Carruth wanted dead so he wouldn't have to pay child support, was born premature and suffers from cerebral palsy, according to The Charlotte Observer. Watkins was sentenced to a minimum of 40 years in prison.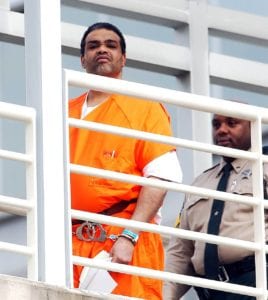 Cherica and Ray's son Chancellor and Saundra his grandmother
According to Saundra Adams, Cherica's mother and the caregiver of her grandson Chancellor is doing well.  Adams talked to The Charlotte Observer when Chancellor turned 16 and this is what she wanted people to know about her grandson's well being:
" Chancellor is not just surviving," He is thriving."
Chancellor has special needs because of the traumatic birth. He suffers with cerebral palsy. Loss of blood and oxygen the night of his birth caused permanent brain damage. The doctors said he would not talk or be able to communicate but he talks well and is currently in high school. He does have to use a walker to get around with. Also Adams said:
"He is able to feed himself some,  he's able to dress himself with minimal assistance. And the biggest thing is he's able to walk."
Although, this was such a tragic story it appears that Chancellor and his maternal grandmother, Saundra have been able to move on from the loss of her daughter and his mother. It was a miracle that Chancellor survived such a horrific crime. It is really good to see that Chancellor did not let his disability run his life.
As for Carruth, what kind of man would not pursue a relationship with his own son now that he was been released from prison. If you ask me, he does not seem remorseful.

For more Hip Hop Sports News check us out at Hip Hop News Uncensored. It's the best YouTube channel for Hip Hop.