Pacman Jones In A Fight At Atlanta Airport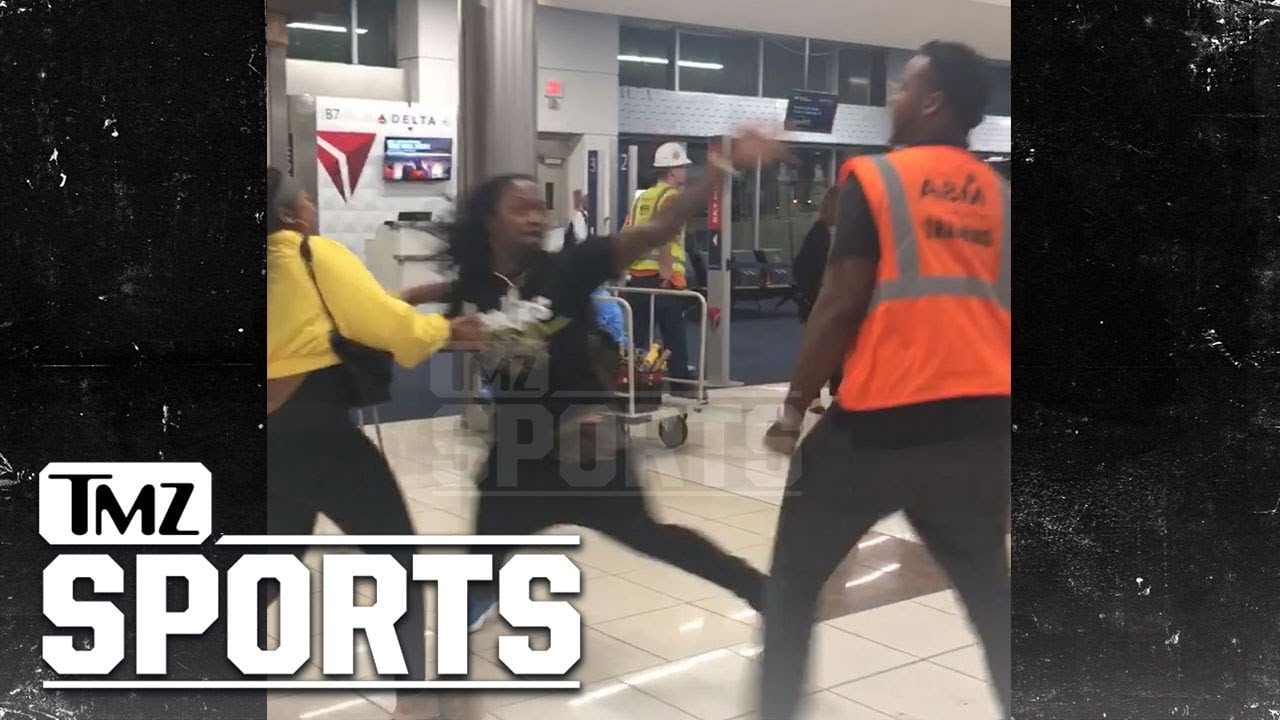 Pacman Jones in a fight at Atlanta airport.
TMZ Sports has obtained video of Pacman Jones in a full-on fist fight at the Atlanta airport — showing the NFL star retaliate violently after he was attacked by a man who works at the airport.
Cops told us the altercation began when the ABM employee ,Frank Ragin ,made a gesture toward the NFL star as he was walking through the airport with a female companion. Adam Jones aka Pacman calls out the guy and confronts him. Ragin was still wearing his orange airport vest when he goes after Jones, initiating the fight.
Jones tries to take off his backpack, but instead throws a haymaker at Ragin. The two exchange shots until Pacman lands the knockdown blow with an overhand right, sending Ragin to the floor. After Jones landed a few more shots, the fight was broken up.
Who is Pacman Jones?
Adam Bernard "Pacman" Jones (born September 30, 1983) is an American football cornerback and return specialist who is currently a free agent. He was drafted by the Tennessee Titans sixth overall in the 2005 NFL Draft. He played college football at West Virginia. Jones has also played for the Dallas Cowboys and Cincinnati Bengals. He was suspended from the NFL for the entire  2007 season and for part of the 2008 season for off-the-field conduct.
Check out the video below!!!! D***, Pacman!!!!
For more Hip Hop Entertainment News go to our YouTube channel, Hip Hop News Uncensored