NBA Suspends Ja Morant 25 Games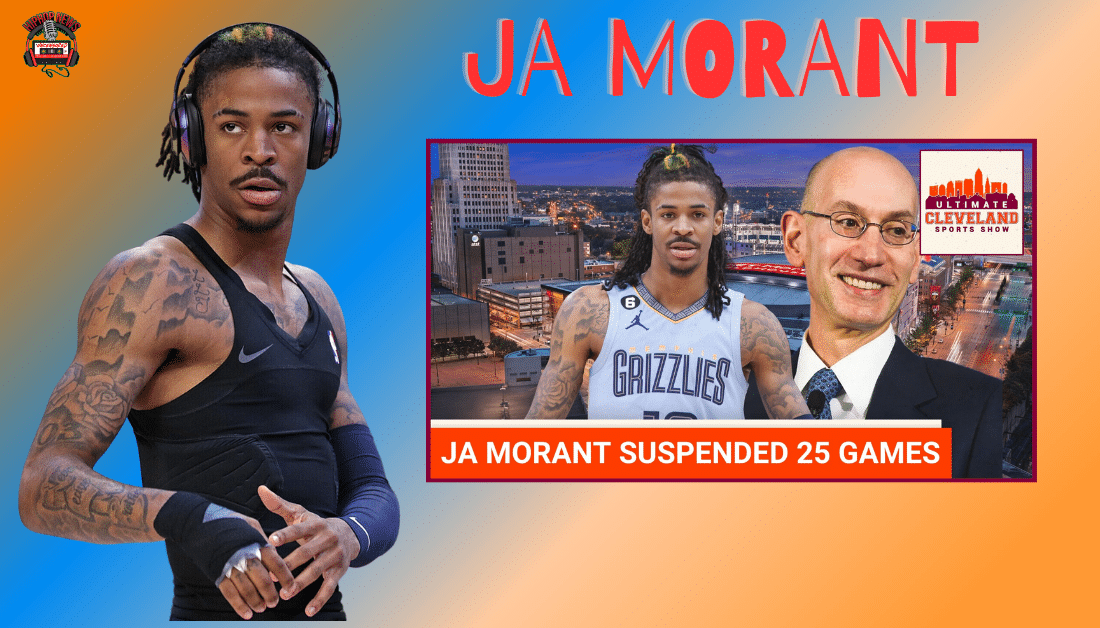 NBA Suspends Ja Morant 25 Games. The NBA recently suspended one of its rising stars, Ja Morant, for 25 games due to a controversial social media post. The Memphis Grizzlies point guard allegedly shared a gun picture on his Instagram story.
Ja Morant Suspended for 25 Games by NBA
NBA Suspends Ja Morant 25 Games.
Ja Morant's suspension is a significant blow to the Memphis Grizzlies, struggling in the Western Conference.
As stated by ESPN, the 23-year-old is regarded as one of the NBA's top young talents.
Many experts predict him to become a future MVP candidate.
However, the league takes player conduct very seriously, and Morant's decision to allegedly post a gun picture was deemed unacceptable.
According to NBA rules, players are prohibited for conduct detrimental to the league.
Additionally, the league has a strict social media policy prohibiting posting anything that could be considered harmful or offensive.
Morant's post violated both of these rules, and the NBA felt it necessary to take action.
Hip Hop News Uncensored. It's the Leader in Hip Hop content on YouTube!
League Takes Action Against Gun Post
The NBA's decision to suspend Morant has been met with mixed reactions.
Some fans and analysts believe that the punishment was too severe.
And that the league should have given him a warning or a fine instead.
Others defend the NBA's decision, stating that the rules are in place to protect players and prevent potential harm.
Morant has apologized for his actions, stating that he did not intend to cause any harm or offend anyone.
He has also promised to be more mindful of his social media activity in the future.
The NBA has accepted his apology but reiterates that players must always adhere to the league's rules.
Morant's suspension is a reminder that the NBA takes player conduct very seriously.
And will not tolerate any behavior that puts others at risk.
While this is undoubtedly a setback for the Memphis Grizzlies.
It is also an opportunity for Morant to learn from his mistake and return stronger.
Ultimately, the hope is that this incident will encourage all players to be more mindful of their actions on and off the court.