Floyd Mayweather Docuseries 'The GOAT'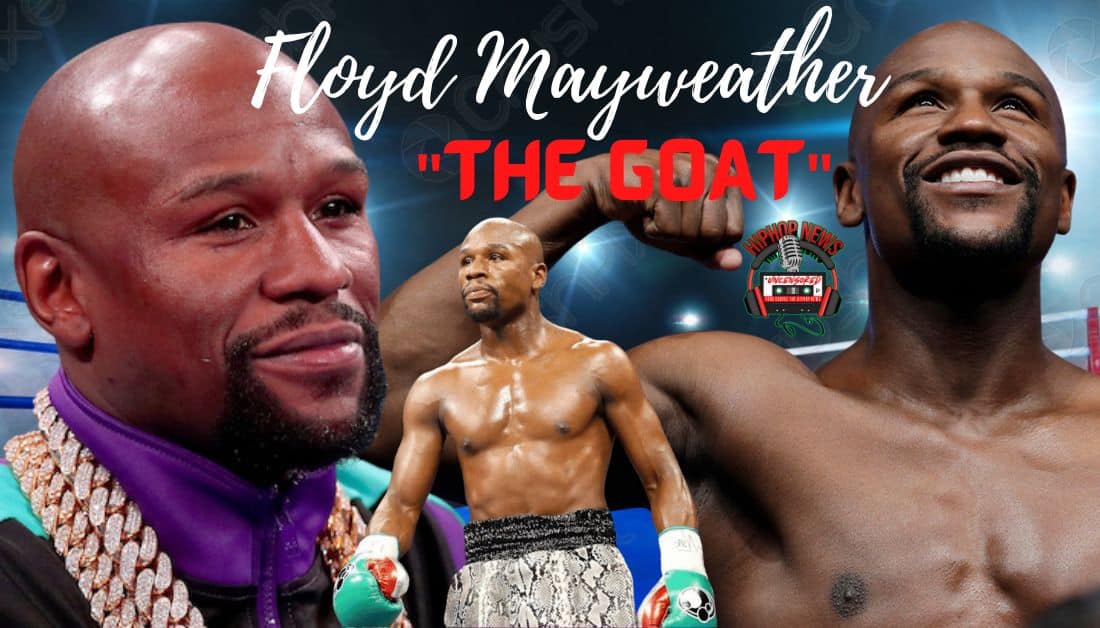 Floyd Mayweather's docuseries is bringing his life story to Hollywood, titled The Goat. He's also talking to billionaire Robert Smith about it.
Floyd Mayweather Docuseries The GOAT In Talks With Hollywood
Floyd Mayweather's docuseries declaring himself 'The GOAT' is planned.
The boxing champ is bringing his life story to the screen for his fans.
Mayweather is talking to Hollywood to develop a docuseries called The GOAT.
Speaking on the proposed project to TMZ Sports, Floyd says –
"I just feel the world should see a different part of Floyd Mayweather. I think the people should see a different part of me."
However, FM Jr. is talking to multiple sources.
Not only is the boxer talking to Hollywood, but reports indicate he is also speaking with Robert Smith, the billionaire businessman.
Planned for the series, Floyd's childhood in NJ is being explored, along with his rise to being the champion he is today.
Adding to his comments, he states –
"I want to be able to tell my story in my way. The good, the bad, the ugly. I don't want the people to think I take certain pieces out and it's all glory. There's a lot of ups and downs in life every day. And there's a lot of struggles. Not just with myself but with my loved ones. People gonna love it. Believe me."
But is he really the GOAT?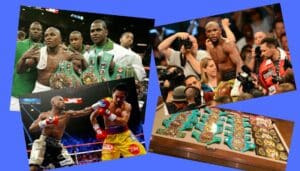 Retiring with an undefeated record, check out his stats –
50 Total Fights
50 Total Wins
27 Wins By Knockout
won 15 major world championships (from super featherweight to light-middleweight)
won the Ring magazine title in 5 weight classes
won the lineal championship in 4 weight classes (twice at welterweight)
Also, Mayweather won a bronze medal in the featherweight division at the 1996 Olympics games as an amateur boxer.
Plus, he won 3 U.S. Golden Gloves championships at light flyweight, flyweight, and featherweight and the U.S. national championship, also at featherweight.
His accolades don't stop there.
Expanding on his vision, Mayweather added –
"Since the beginning of my professional career in 1996, I've been asked, 'Floyd, let's do a documentary on your amateur career. How your dad went to prison. How your grandmother was cleaning hotel rooms and offices to take care of you. And how you was living in New Brunswick, NJ. Seven of us in a one-bedroom.' The story is just so amazing. Like I said before the people are going to love it."
The retired professional boxer is now a boxing promoter.
Additionally, he owns a NASCAR Cup Series team called The Money Team Racing.
Will you be watching Floyd Mayweather's docuseries The GOAT?
This great pound-for-pound boxer was called The Boxer Of The Decade by the Boxing Writers Association of America.
Want more stories on Floyd Mayweather … hit us up.
Hip Hop News Uncensored. It's the Leader in Hip Hop content on YouTube!