Casanova FBI Case Is Still Heating Up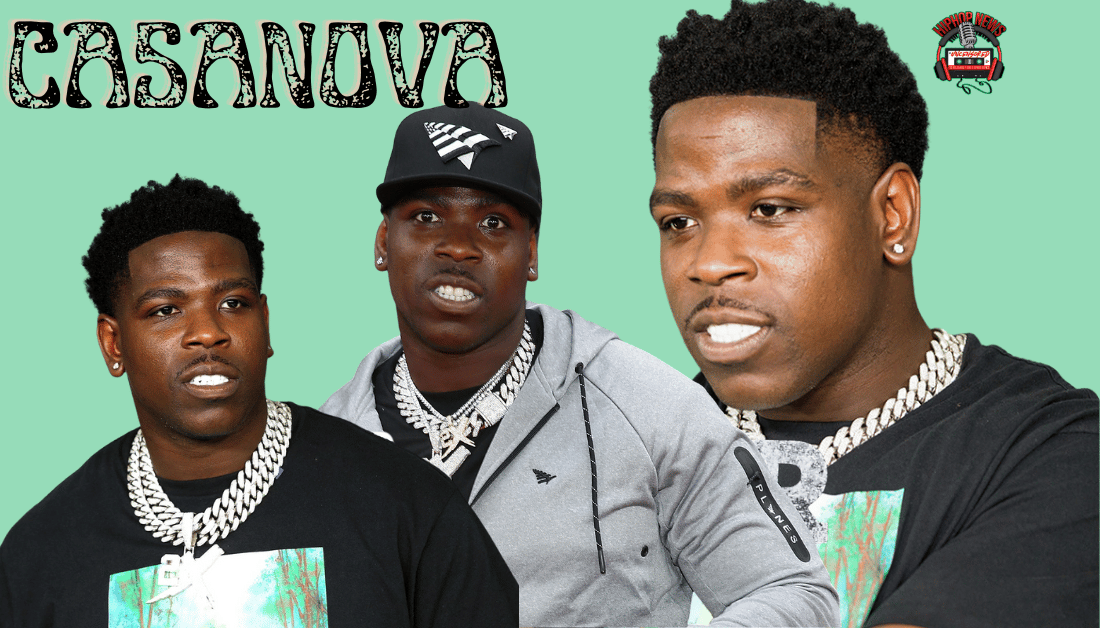 Casanova FBI Case Is Heating Up. Things are not looking good for the rapper. He was a centerpiece for a federal investigation.
The Judge In Casanova's Case Is Handing Down Hard Sentences
Casanova FBI Case Is Heating Up. Let's take a look back at his dilemma. Caswell"Casanova" Senior was charged with multiple felony charges. According to Complex, Casanova turned himself in.
It was after a lengthy investigation. He was named alongside 17 other suspects in the racketeering case. The FBI's investigation came to a conclusion. Therefore, was named a member of the Gorilla Stone gang.
Apparently, this particular street gang participated in various criminal activities. Some of the criminal acts included: acts of violence and trafficking in narcotics.
Also, Casanova was accused of the distribution of controlled substances, and the list goes on.
In addition, U.S. Attorney Audrey Strauss mentioned the crimes stemmed from Poughkeepsie to Peekskill to New York City. More importantly, a minor was allegedly murdered as a result of the gang's activities.
Needless to say, Casanova was not indicted on the minor's murder. Nevertheless, his alleged involvement in the gang was noted. Therefore, he is facing life in prison. We have been following his case from the start.
And, there are new updates. We found out Jarrett "Jaycee" Crisler was just handed down 17 years. Jaycee was one of the 17 indicted alongside Casanova. Having said this, we speculate that Casanova will get worst.
Especially since U.S District Judge Philip Halpern is on Casanova's case. Keep in mind, this is only speculation on my part. Be that as it may, it's not looking good.
Now, I am no expert, however, this judge is not messing around. Rightfully so. If Casanova did what he is accused of, it's a done deal. These RICO charges often come with hefty sentences.
Check out the video above for more details.
Hip Hop News Uncensored. It's the Leader in Hip Hop content on YouTube