Deion Sanders Changing Teams?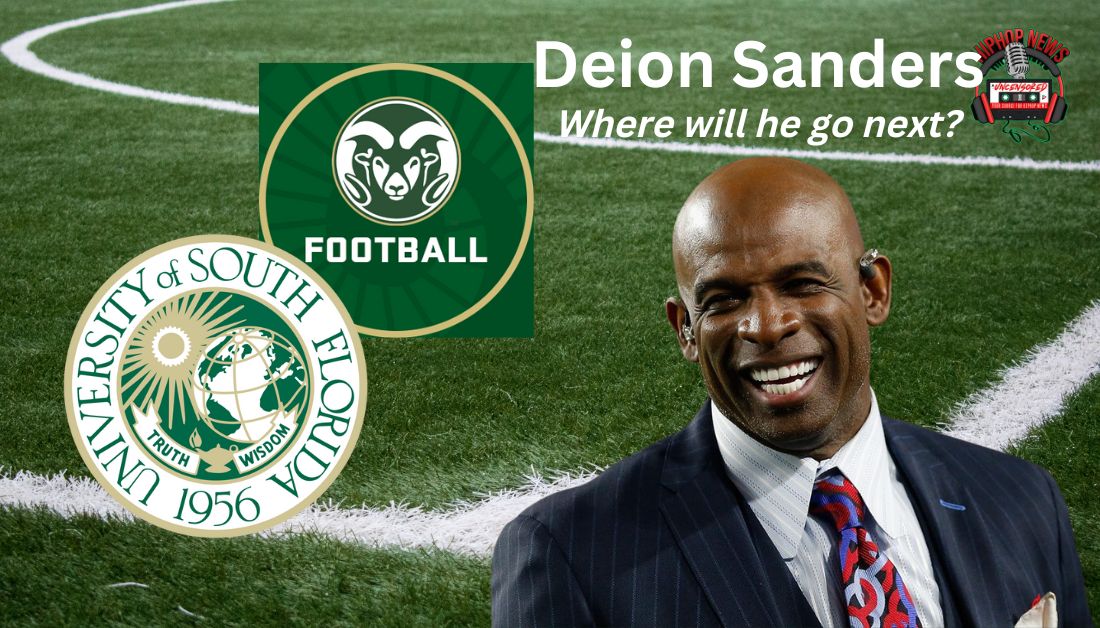 Deion Sanders changing his coaching job may be in the near future. The football great has several options to choose from.
Deion Sanders Pondering Several Coaching Gigs
Deion Sanders changing coaching gigs is a real possibility, as he is in talks with several college football teams.
There's a coaching vacancy at both Colorado State and South Florida.
According to 247Sports, the Jackson State coach is considering a move.
Sources: Deion Sanders in talks with Colorado and South Florida about head coaching job.

🔥 scoop from @CoachReedLivehttps://t.co/wzmPELC7Y6 pic.twitter.com/mAgRWapMGQ

— 247Sports (@247Sports) November 21, 2022
The 55-year-old football legend has been contacted by both schools concerning their open head coaching jobs.
Also, Black Enterprise reports that he may also be considering TCU, as he is a top contender.
Over the past three years, Deion Sanders has led Jackson State to 23 wins.
Additionally, he won two Superbowls and appeared in the 1992 World Series.
That feat makes him the first athlete to play in both events.
Speaking about Sanders, Larry Brown Sports has this to say about Deion –
"Sanders has Jackson State at 11-0 and has proven his credentials at that level. He has said he is in no hurry to leave, but is also willing to listen to interested parties. For now, it appears he is doing just that, but he can be picky about which opportunities he might want to take."
Meanwhile, Sanders actually responded via 93.7 to reports about him finalizing a deal with Nebraska.
Check this out –
Deion Sanders to the #huskers?@EStrick20 texted Deion during "the crossover" today and heard back from him with the truth on the rumor…@937TheTicket | @RadioRicoAC | @NathanB1011 pic.twitter.com/vXgjaSYR0z

— Nick Sehnert (@nick_sehnert) November 11, 2022
Which team do you think he should consider?
Want more on Deion Sanders and other sports stories … hit us up.
Hip Hop News Uncensored. It's the Leader in Hip Hop content on YouTube!