Could LeBron Play For Ohio State?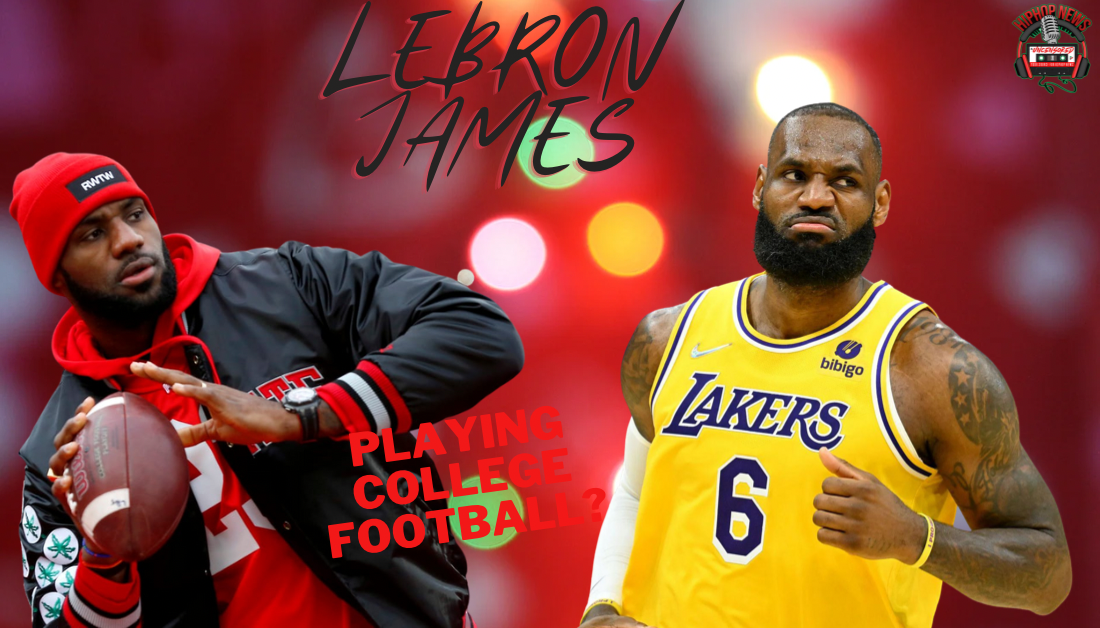 Could LeBron Play For Ohio State? LeBron James is arguably the greatest basketball player we've seen over the past 30 years. But did you know he's a beast in football also?
LeBron And Ohio State Football
Could LeBron Play For Ohio State? As you know, LeBron joined the pros straight out of high school in the 2003 draft class.
Since then, he's set and broken multiple records. For example, the Akron native recently surpassed Karl Malone on the all time scoring list. Of course, this leaves him second to the legendary Kareem Abdul-Jabbar.
Importantly, King James has less than 2000 points to attain in order to take the crown as number one.
The longtime Forward is 3 months shy of his 38th birthday. So, can he take the number one spot before retiring?
Either way, James has an interesting inquiry. Does he still have a shot at playing college football?
He took to social media to hype the Ohio State Buckeyes' new uniforms. But didn't hesitate to express interest in joining their roster.
He said via Twitter:
"Do I have college eligibility if I went to play another sport besides basketball? How does that rule work?"
LBJ Football Skills
Interestingly, LBJ was a standout wide receiver during his tenure at St. Vincent-St. Mary. In fact, he was first-team all-state and ran for more than 2000 yards.
Additionally, he boasts a whopping 23 touchdowns. Without a doubt, if he'd played college football it would have been for the Buckeyes. So, could the father of three suit up for old times' sake?
Well, here's a reply from the teams' athletic director Gene Smith:
"If you never enrolled full-time in college and didn't compete in the sport that you want to play after HS graduation, you could have eligibility remaining. If you professionalize in one sport, you can still be considered an amateur in another. Would love to help you!"
Not to mention, his oldest son Bronny James just entered his Senior year at Sierra Canyon. Interestingly, he's toyed with the idea of playing basketball for the Buckeyes after graduation.
Frankly, if his former Cavalier teammate J.R. Smith can play a college sport. Why not?
Recently, the kid from Akron extended his contract with the Lakers. However, it's cool to think about him and young Bronny taking over sports together.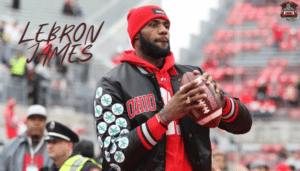 Hip Hop News Uncensored. It's the Leader in Hip Hop content on YouTube!