Lebron Wears Fake MAGA Hat!!!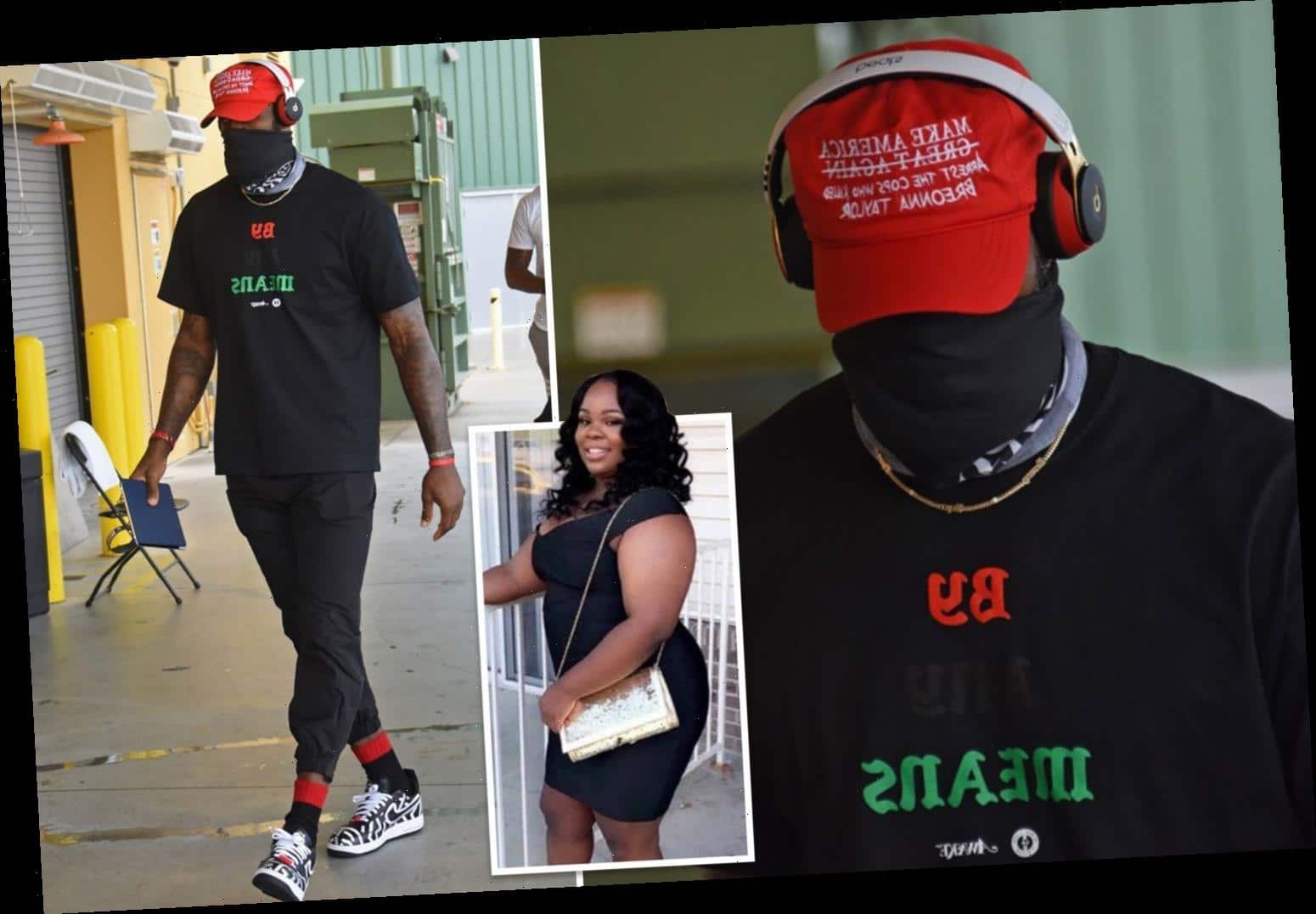 Lebron Wears Fake MAGA Hat. The Los Angeles Lakers show support to Breonna Taylor. In addition, other Lakers wore the hat, as well.
Lebron James sends a powerful message
Lebron wears fake MAGA hat. The NBA star was seen wearing the hat before the game. The playoff game between the Lakers and Trail Blazers was about to start. And, Lebron continues to make a stand for injustice by wearing a president Trump infamous (Make America Great Again hat), as reported by CNN.
However, this time Lebron choose to focus on Breonna Taylor's murder. The writing on the hat said, "Make America Great Again "with  a line through the words. Then the red hat said,"Arrest the cops who killed Breonna Taylor."
Unfortunately, there has not been any arrest in Breonna's murder. I find it horrifying that these police officers have not been charged. How is it that Breonna Taylor does not have justice yet? Let me refresh your memories, Breonna was sleep in her own bed. The police barged in her home and killed her. The most horrific part was Breonna was not woke. I am sure she never knew what hit her.
According to police reports, Breonna was killed during a raid. Unfortunately, some reports say that Breonna's apartment was the wrong one. It is still not clear what happened on March 13, 2020. When the smoke cleared an innocent young woman was dead.
Needless to say, we were all shocked. Especially, since no officer was arrested. To make matters worst the officers are still not behind bars. I am glad that Lebron and others have not given up on getting justice for Breonna.
The statement Lebron made by wearing the MAGA hat is important. Thank you Lebron for keeping the momentum up. We want justice for Breonna Taylor.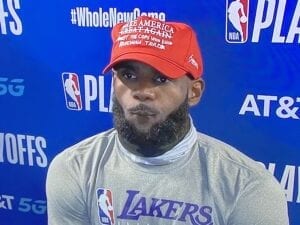 For more Hip Hop Entertainment News check us out at Hip Hop News Uncensored. It's the best YouTube channel for Hip Hop.