Bronny James Goes USC Trojans!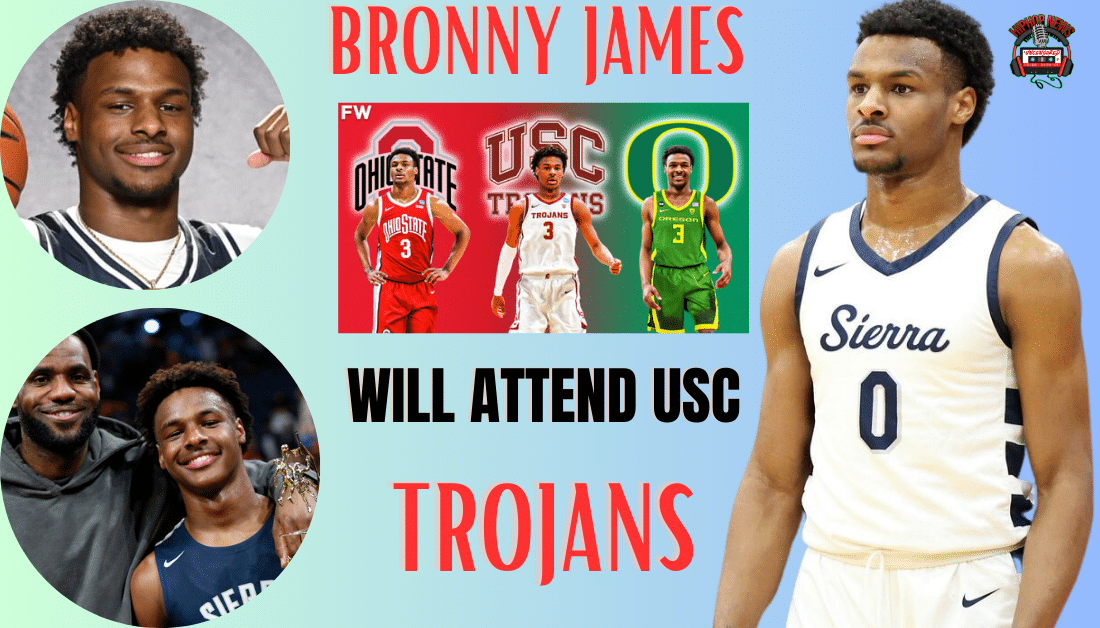 Bronny James Goes USC Trojans! It's official – Bronny James, the son of NBA superstar LeBron James, is now a member of the USC Trojans!
Bronny James Joins University Of Southern California
Bronny James Goes USC Trojans!
The 18-year-old basketball prodigy announced his commitment to USC on social media.
And it caused a frenzy among college hoops fans.
Bronny's decision to join the USC Trojans has sent shockwaves through the college hoops landscape.
Especially since Bronny James had at least nine colleges to choose from.
The top contenders bidding for Bronny were Michigan, Ohio, and Memphis.
As the son of one of the greatest NBA players of all time, he's been in the spotlight since he was a young boy.
Bronny James FULL 2022-23 Season Highlights | USC COMMIT

But now, he's ready to make a name for himself on the court at USC.
Fans are already buzzing about his potential impact on the team.
Many predict he'll be a game-changer for the Trojans.
As one of the most highly-anticipated recruits in recent years, Bronny is expected to shake things up in college basketball.
ESPN, reports, Bronny will fit their basketball program well.
USC has a rich basketball history and is known for producing top NBA talent.
Therefore, Bronny will add to the mix his talent and leadership skills.
USC can look forward to winning a season with Bronny in the mix.
At the same time, will Bronny live up to their expectations?
Truthfully, I don't think Bronny will let them down.
To begin with, the Trojans have an impressive roster, as stated by USA Today.
Perhaps, they will win an NCAA tournament this year.
Now, that they have Bronny's talent and leadership, there's no telling how far they can go.
After all, Bronny is the son of NBA Lakers star LeBron James.
Hip Hop News Uncensored. It's the Leader in Hip Hop content on YouTube.