Tay-K Feels Like A Rodent In Jail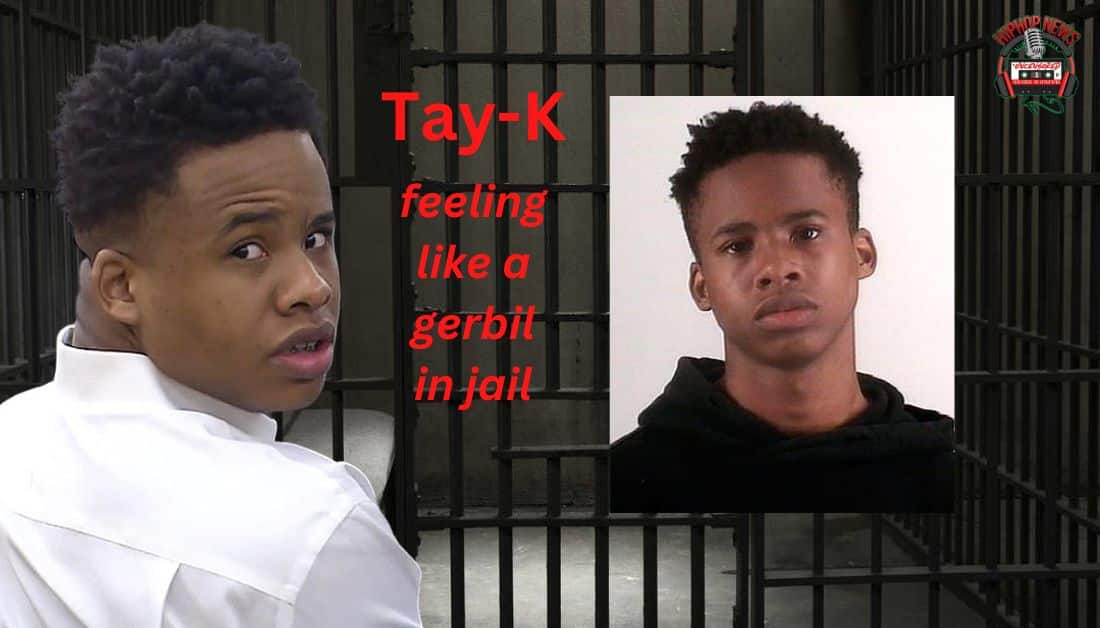 Tay-K feels the heat in lock up. Sending out several social media post, he likens himself to a small rodent.
Tay-K Feels Confined While Locked Up, Opening Up On Social Media
Tay-K feels like a small animal while confined to a jail cell.
In fact, he likens himself to a very small rodent.
He pushed out this tweet about being at war behind those walls –
im @ war within

— RUGR@ (@tayk) January 18, 2023
Less than an hour later, the rapper posted another message about his living arrangements –
I feel like a hamster in here

— RUGR@ (@tayk) January 18, 2023
The 22-year-old rapper – real name Taymor Travon McIntyre – didn't stop there.
Just a minute later, he added this –
they're literally treating me like a ferret in here rn

— RUGR@ (@tayk) January 18, 2023
Tay-K is currently serving a murder sentence of 55 years.
However, a year ago he wrote, "I need a new appeal lawyer."
I need a new appeal lawyer

— RUGR@ (@tayk) December 28, 2021
Not sure if he ever got one or not, but it didn't change his fate.
He was charged with shooting and killing 23-year-old Mark Anthony Saldivar during a robbery.
This all went down in April of 2017 when Tay-K was just 16 years old.
If that wasn't enough, the rapper allegedly stabs a guard while in prison.
If convicted of that charge, he will get more time added to his 55-year sentence.
When Tay turned 21, he said on IG Live from jail that he was making new music.
So far, nothing is materializing.
Additionally, he had high hopes of being released on an appeal bond.
I'm not exactly sure if he realizes how serious a situation he is in.
He may as well get used to spinning that hamster wheel for a pretty long time.
Hip Hop News Uncensored. It's the Leader in Hip Hop content on YouTube!