Questlove Wins An Oscar For His Documentary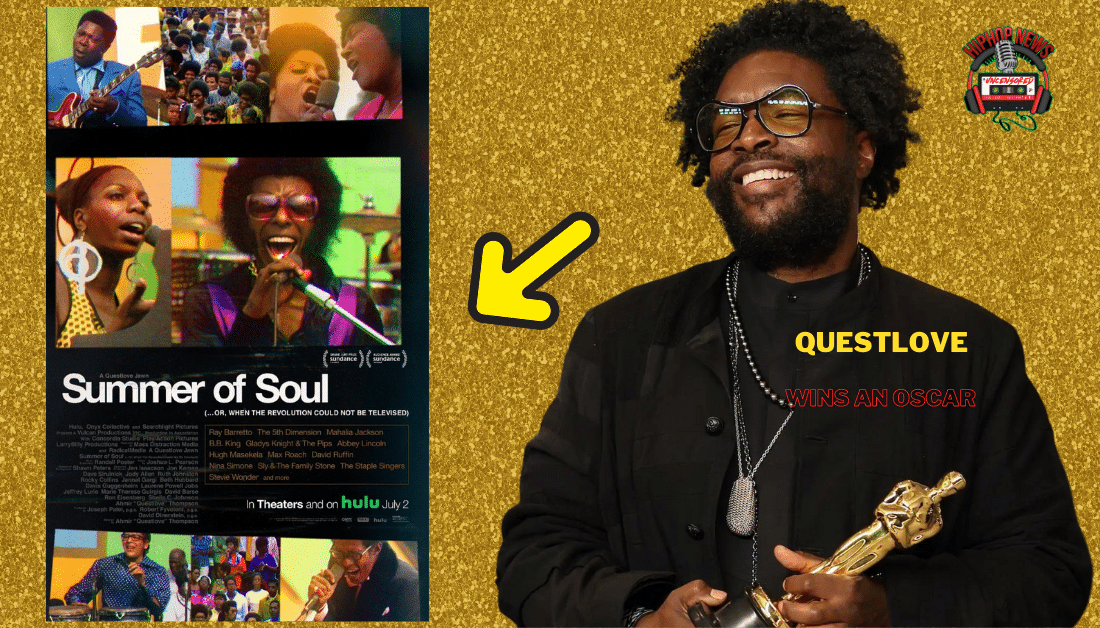 Questlove Wins An Oscar For His Documentary. However, his win was overshadowed by Chris & Will's debacle. And, that was such a shame.
Questlove's Historic Win For "Summer Of Soul"
Questlove Wins An Oscar For His Documentary. By now people all over the globe are talking about Chris Rock and Will Smith. And, it appears that Will allegedly smacked Chris.
Of course, there are differing views on what actually happened. But I am not here to debate either way. Certainly, I don't want to highlight it. For this reason, I digress.
First off, it was truly amazing to watch two Philadelphia-born black men win Oscars. Secondly, it was great to see movie director Will Packer produce the entire award show.
Having said this, I would like to focus on Questlove from the legendary Neo-Soul group, "The Roots" win. During the Oscar, a monumental moment was missed.
Drummer Ahmir"Questlove" Thompson took home the coveted Oscar Trophy. The Philadelphia-born musician won for the documentary "Summer Soul" (…Or, When the Revolution Could Not Be Televised).
Summer Soul was a documentary based on the 1969 Harlem Cultural Festival that featured Sly and the Family Stone, Nina Simone, Mahalia Jackson, and Stevie Wonder, among others.
When Questlove started the project it was in the middle of the Pandemic. Therefore, he had to shift his mindset to meet the challenge.
Summer Of Soul | A Questlove Jawn | Trailer | Hulu
Questlove decided to highlight the music artists who were socially conscience in the documentary.
In addition, Questlove presented the documentary from a  musician's perspective. In doing so, we got to see a masterpiece from "The Tonight Show" musical director.
If you get a chance to watch Summer of Soul you will get my point. Also, you will gain a greater awareness of music festivals in the era.
More importantly, we got to see what the political and social climate was like during the festival. Especially, as it relates to Blacks. During his very emotional speech, after winning the Oscar, Questlove shared this,
"This is about marginalized people in Harlem that needed to heal from pain,"
Both Questlove and Will Smith Made History
Ironically, both Will and Questlove are from West Philadelphia. Not only that, but both men started their careers as musicians.
So, for both of them to win Oscars on the same night was phenomenal. Unfortunately, Will may be facing difficulty after his debacle with Chris.
SUMMER OF SOUL Accepts the Oscar for Documentary Feature
On the other hand, Questlove's win may have opened many more opportunities. Lastly, Questlove was reluctant to direct Summer of Soul.
Primarily, because of the magnitude of the responsibility to present a great body of work, as reported by The Philadelphia Inquirer.
In this case, I am glad Questlove decided to create this masterpiece. Congratulations to both Will and Questlove.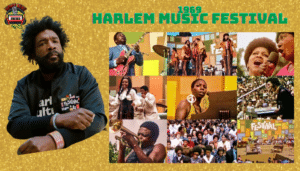 Hip Hop News Uncensored. It's the Leader in Hip Hop content on YouTube!