Davido's Generosity: $300K for 400 Nigerian Orphanages!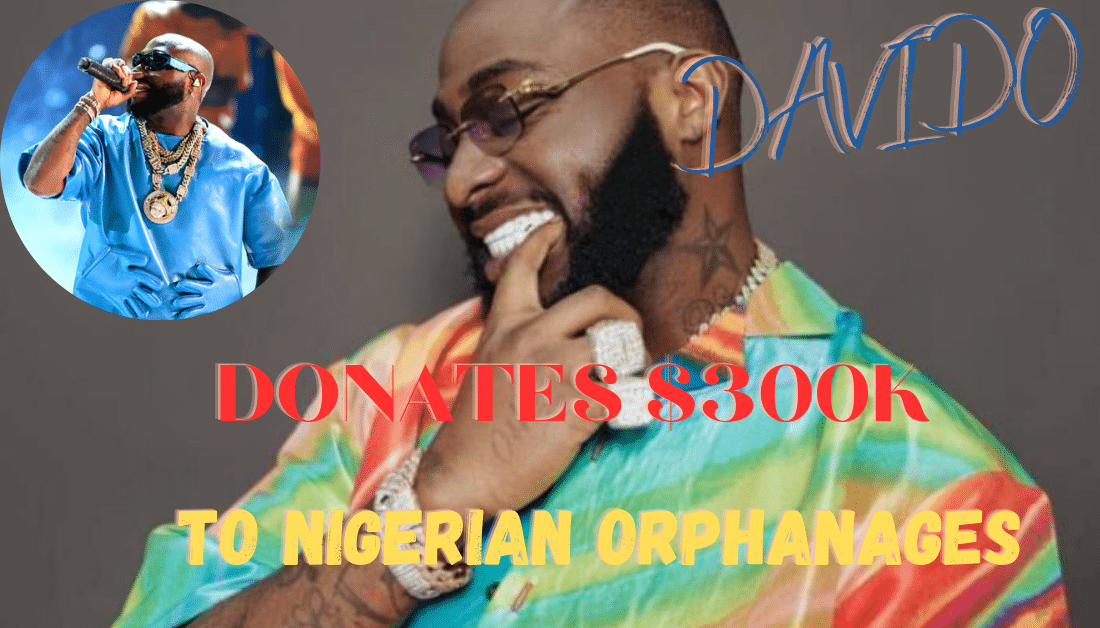 Davido's Generosity: $300K for 400 Nigerian Orphanages! Superstar Nigerian musician, Davido, has once again shown his immense Generosity. This time he has donated a whopping $300,000. To support 400 orphanages across Nigeria. This incredible act of kindness has not only brought joy and hope to the lives of countless Nigerian orphans. But it has also inspired others to contribute to the welfare of these vulnerable children. This heartwarming story explores how Davido's Generosity is making a significant impact on the lives of these young ones.
Davido donates $300K to support 400 Nigerian orphanages!
Davido's Generosity: $300K for 400 Nigerian Orphanages!
In a remarkable display of Generosity, Davido endeavors to help less fortunate children in Nigeria.
The music sensation, known for his philanthropic efforts, has once again proven that he has a heart of gold.
This substantial amount will go a long way in providing essential resources and education.
Also, the children at these 418 orphanages will be provided quality healthcare.
View this post on Instagram

Enabling them to create a nurturing and safe environment for the children in their care.
Davido's commitment to making a difference in Nigerian orphans' lives is commendable.
His organization started this initiative in 2020, as stated by Black Enterprise.
The partnership with Mrs. Titi Adebayo has assisted over 13,818 children in need.
At the same time, Davido uplifts and empowers these children's spirits.
This act of kindness will undoubtedly have a lasting impact on the lives of vulnerable children.
All while offering them hope for a brighter future.
Davido's unwavering commitment to positively impacting society.
Has once again been demonstrated through his generous donation to Nigerian orphanages.
It also serves as a reminder that these children are not alone,
And that there are some people who genuinely care about their well-being.
By bringing hope and joy to the lives of these vulnerable children.
He sets an extraordinary example for others to follow.
Hopefully, Davido's generosity and kindes will continue to create a ripple effect.
The Hip Hop News Uncensored. It's the Leader in Hip Hop content on YouTube.