Megan Thee Stallion Celebrates Graduating From College!!!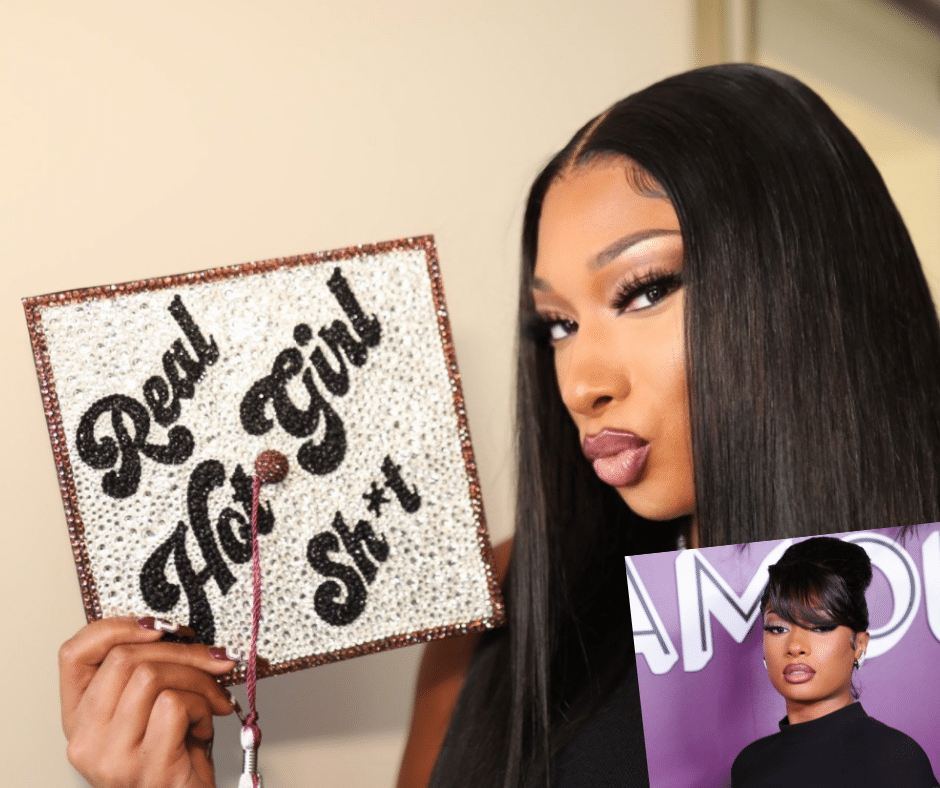 Megan has had a stellar year. Her music career is booming. And now Megan can celebrate graduating from college. In addition, to graduating college, Megan received the Texas Hero Award.
Megan Graduates from Texas Southern University
The three-time Grammy award winner has a lot to celebrate. Megan graduated with a Bachelor of Science degree in health administration from TSU. Megan shared her graduation with her 34 million Twitter and Instagram followers, as reported by USA Today.
Megan wrote these words in her caption, "Hotties you can watch me graduate today starting at 12:00 here. Also, she posted her senior pictures. As Megan walked up to accept her diploma from the university president Dr. Lesia Crumpton-Young she shook hands with the faculty and took pictures.
In addition, Megan posed for photos with Nike earlier in the week. In one of the captions Megan wrote, "I'll be graduating from HBCU TEXAS SOUTHERN UNIVERSITY this Saturday!! I want y'all to. Remember that you can do whatever you wanna do and be whoever you wanna be, cause look at me!"
 Megan spoke with People previously about her goals for college. She admitted that she was inspired by her late mother Holly Thomas. Unfortunately, Megan's mother died in March 2019 after suffering from brain cancer. Despite losing her mother, Megan wanted to accomplish something her mother would be proud of her doing. And getting her degree is the icing on the cake.
Megan also admitted that the late grandmother wanted her to finish college. But it was her grandmother who was a teacher that kept after her to finish. She then mentioned it was a goal for her, as well. This is great news for young women who want to pursue their dreams. Megan is setting trends that young people can follow.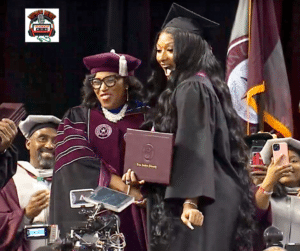 For more Hip Hop Entertainment Music News check us out at Hip Hop News Uncensored. It's the leader in Hip Hop YouTube Commentary.