2Pac Makaveli Image Update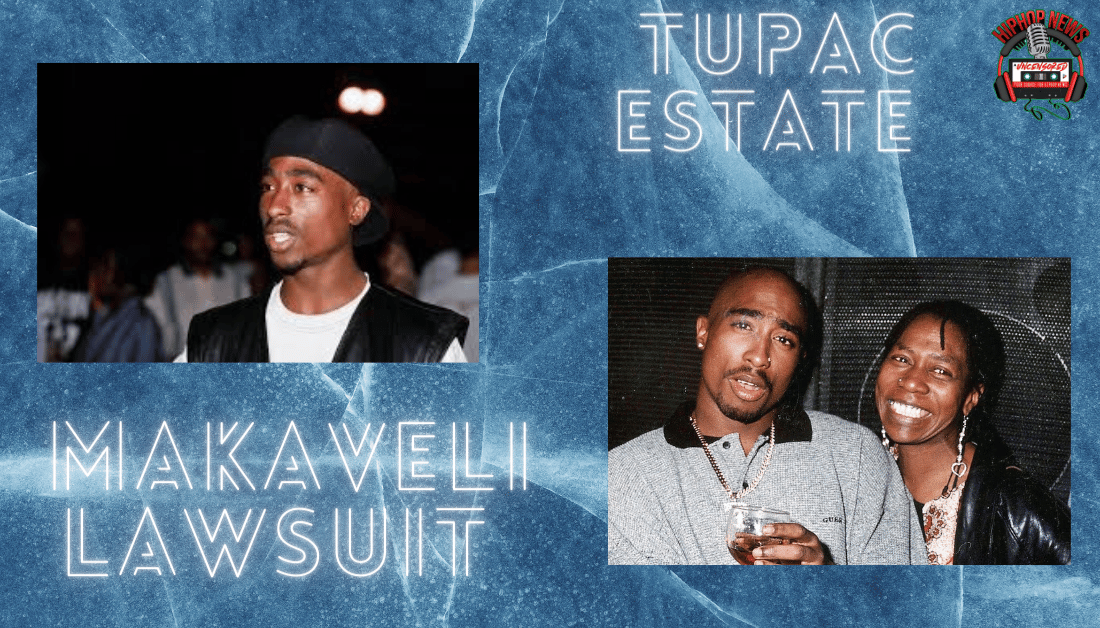 2Pac Makaveli Image Update. Recently, 2pac's estate won a legal battle surrounding a Makaveli image. Let's get into the details.
Estate Wins in 2Pac Makaveli Image Dispute
2Pac Makaveli Image Update. According to HipHopDX, the Estate of rapper 2pac just won a major battle.
Particularly, the entertainment company that owns his catalog and content conquered the likeness to his Makaveli cover art. Per documents, United States District Judge Jane J. Boyle dismissed a lawsuit against the estate and Amaru Entertainment by Leslie Ware and others.
Interestingly, the suit requested that the courts declare Ware legal owner of the image. It was featured on his posthumous album The Don Killuminati: The 7 Day Theory.
According to the plaintiffs, the man won the painting in an auction organized by the Zelus Group.
And the Zelus Group acquired the painting from a third party. All who are a part of said lawsuit.
Of course, Amaru Entertainment countered the chain of ownership.
"By contrast, Amaru contends that Brent never 'owned' the Makaveli painting or image to begin with," the ruling read. "Rather, because Brent was an employee for [Death Row Records], Amaru alleges that ownership of the painting and image stayed with DRR."
Amaru Entertainment Wins
Certainly, this sounds more like affiliation than ownership.
Judge Boyle continues:
"Then, in 2013, Amaru, along with Tupac's late mother, Afeni Shakur, filed an action to recover Tupac's DRR recordings and related material, including album artwork," Judge Boyle continued. "Ultimately, according to Amaru, the purported holder of the DRR materials quitclaimed and assigned the recordings and artwork to Amaru on January 1, 2022."
Ultimately, the judge concluded that the case's out of her jurisdiction. Never fully addressing the ownership rights.
"Plaintiffs seek to hale Amaru to the Northern District of Texas for declaration as to the ownership and copyright of the Painting and Image, and their action is against Amaru directly and personally," Judge Boyle wrote. "To conclude that the Court could assert jurisdiction over Amaru merely because of the painting's presence in Texas would place ancient forms over modern notions of due process."
Initially, Amaru Ent. filed a lawsuit after the image was included in an online auction.
Ultimately, the 2Pac estate approved the sale at auction of a collection of previously unreleased photos of the late rapper/actor as NFTs. The photos of 'Pac performing at Prince's Glam Slam West nightclub in Minneapolis, started on February 23, 2023.
Well, a win is a win. Stay tuned for updates!