Fashion Diva's Of 2021!!!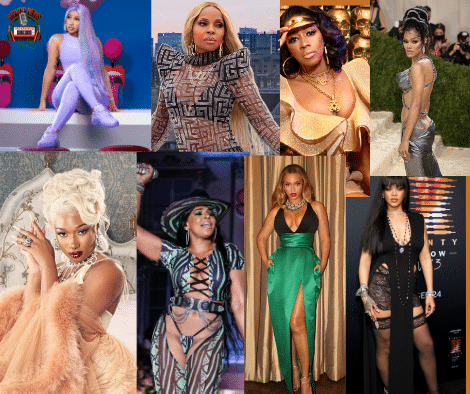 As we take a look back at fashion in 2021 here are some of the hip-hop Divas we love. Of course, there are many women in hip-hop who know how to wear clothing that pops. However, these are some that really stood out in 2021.
Hip-Hop Fashionistas Steal The Show
Cardi B – The New York rapper has come a long way since her days in reality TV. In fact, Cardi is a fashionista. Cardi pushes the envelope when it comes to fashion. We have seen her masked, gloved, and almost naked. But no one can say that Cardi does not know the style, as reported by CNN. Cardi does it her way. It was during the American Music Awards Cardi really got to show off her style.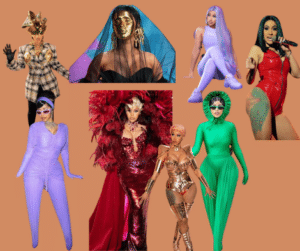 Rihanna – When it comes to the fashion elite, Rihanna fits the bill. And, it is safe to say that she is one of the leading fashion icons in the industry. Rihanna appears to love bright colors. And she experiments with different looks. Her beauty and grace exude in almost everything she wears. As the founder of her own clothing brand "Savage X Fenty, she is the leader in fashion. Rihanna's clothing brand celebrates the voluptuous woman. And, that gives her the appeal for the "every day average size woman." You hardly ever see RiRi in anything that is not short of fabolous.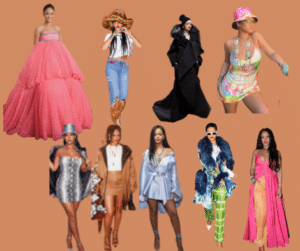 Beyonce – is a trailblazer, she has the Midas touch. We have watched Beyonce grace the cover of Essence, Vogue, and many other fashion magazines. Queen Bey leads the fashion industry. Not to mention, Queen Bey is the quintessential celebrity entertainer. She has dominated the music industry with the most-nominated female artist in Grammy history, as reported by Essence. Normally, Queen Bey shoots for the entire ensemble. She is another person who likes colors. So, she experiments with bright colors like Rihanna.
Ashanti – is an award-winning multi-platinum music artist. Also, Ashanti is another fashion icon. Ashanti has graced the red carpet for many years. Recently, we got to see firsthand how Ashanti knows how to put a look together. She is never afraid to wear whatever she wants, as reported by Vibe. Ashanti is one of the best-dressed celebrities in the industry today. One of the most memorable ensembles Ashanti wore, was at the 2021 Soul Train Awards. Ashanti was honored as "Lady Of Soul." In addition, Ashanti will be receiving a star on the "Hollywood Walk Of Fame", later this year.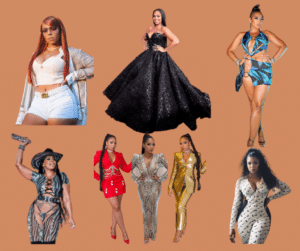 Teyana – This hip-hop Diva is setting new trends. Many took notice of Teyana when she appeared in Kanye West's video"Fade." However, Teyana was doing Reality TV long before that video. And, Teyana was acting, as well. She acted in Tyler Perry's movie "Big Happy Family." Also, she was a star in "Coming 2 America. Teyana has three solo albums. Currently, Teyana and her husband Iman along with their two daughters were models for Kim Kardashian's clothing line. Teyana has a different vibe when it comes to fashion. In a way, the late legendary singer Aliyah. In terms of style sense. However, there is nothing that does not look great on Teyana. She has the body looks amazing in almost anything.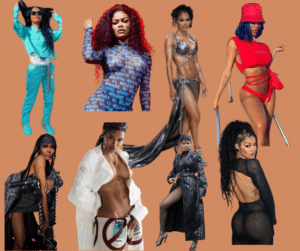 Mary J Blige –  We could call Mary the "The Queen Of Fashion." In my opinion, there is no other hip-hop celebrity with her fashion sense. Mary has been the leader in the fashion game for many years. And, at 50-years-old Mary still can rock the red carpet. With those high boots, short shorts, and blonde hair, it's Mary who dominates fashion. Of course, Mary has been deemed the "Queen Of Hip-Hop Soul." I must say, she has earned that title. Since Mary came on the music scene with her album "What's The 411? she has proven to be the one to beat. I leave you with this concerning Mary, "Its The Everything For Me."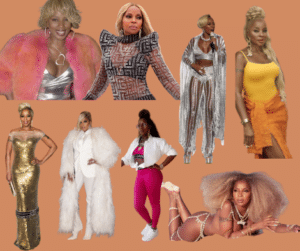 Remy Ma – is one of the badest female rappers today. When it comes to fashion, Remy can hold a candle to the best of them. In her appearance on the BET Award show, Remy's entire outfit was sexy. Especially, the stilettos coupled with the cut-up red dress. Clearly, Remy wanted to shake it up a bit. But it was her body-length black hair that stole the show. Remy is simply fabulous. She can make any outfit look amazing. Remy keeps it classy with a certain edge. That is why she is a fashionista in her own right.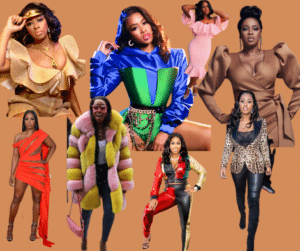 Megan Thee Stallion – Newcomer Megan Thee Stallion is making quite a name for herself in music. In addition, Megan has been known to wear some really cute outfits. Then there are times when Megan wears some very scanty clothes. Some believe Megan is the "Queen of Twerk." Personally, I like to see Megan in more sophisticated clothes. She is a beautiful, talented, educated woman. Overall, Megan is just getting started. I can't wait to see how her career evolves.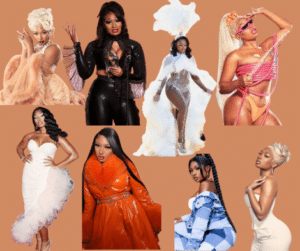 All of the women mentioned are some of the most fashionable hip-hop artists in the game. Certainly, there are others celebrity women that wear fashion well. For the most part, this hip-hop celebrities had the game on lock last year.
For more Hip Hop Fashion  News check us out at Hip Hop News Uncensored. It's the leader in Hip Hop YouTube Commentary.