Young Thug Dissed Andre 3000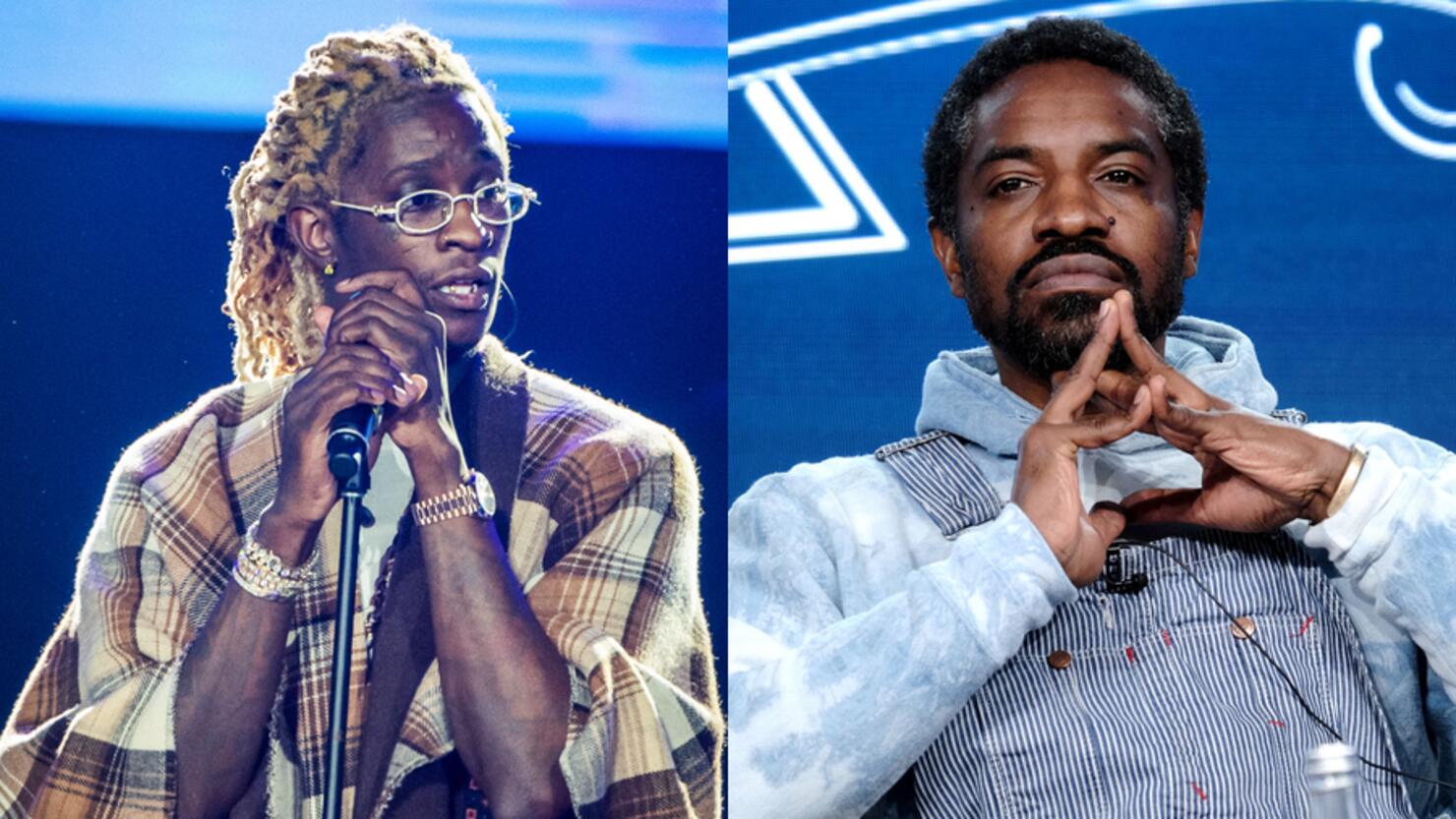 Young Thug Dissed Andre 3000. Was Young Thug out of order? Would it have hurt Young Thug to give Andre his props?
Young Thug receives backlash for his comments
Young Thug dissed Andre 3000. Someone help me understand why some young rappers have issues with their predecessors. In other words, don't young rappers know someone else paved the way.
Personally, I can understand why Young Thug is receiving so much backlash from fans, as reported by IHeart Radio. Especially, since Andre is well respected in the South. The story unfolded over the weekend. Apparently, Young Thug was on T.I. Podcast show "Expeditiously" when he made a negative comment about Andre.
In fact, Young Thug downplayed Andre's contribution to hip hop music. In addition, Young Thug implied that Andre was "stuck up." For this reason, Young Thug got dragged on social media. Can you blame fans?
Here's the thing, whether you agree with Andre's impact on hip hop or not, it is truth. Before Andre and Big Boi there was not a lot of recognition for Southern music artist. The style of music Andre and Big Boi put out was very unique and different than other rappers from the south.
There is no way anyone could deny their contribution to rap. However, Young Thug seems to think differently. Of course, Young Thug is entitled to his opinion. But know this, his opinion did not go over well with fans. It sounds like Young Thug let his ego get him into trouble. What are your thoughts???
Check out the video above for more details
For more Hip Hop Entertainment News check us out at Hip Hop News Uncensored. It's the best YouTube channel for Hip Hop.