What Rappers Should Be Immortalized On Hip-Hop Mt. Rushmore?!?!?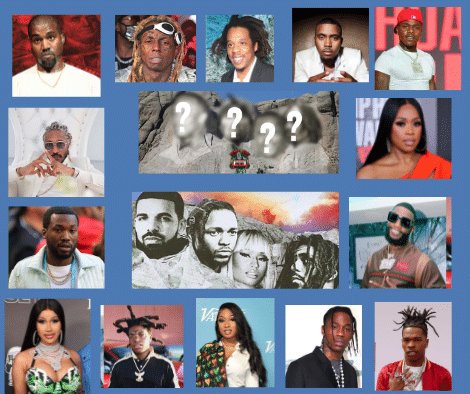 We all know that Mt Rushmore has the faces of presidents as murals. But did you know that there are rappers who are being immortalized in the same way?
Who Decides What Rappers Get The Mt. Rushmore Mural?
Some believe that Drake, Kendrick Lamar, J.Cole, and Nicki Minaj have earned the coveted mural. However, there is a debate within the hip-hop community on who should be immortalized or not? According to Hip Hop DX, people say the rappers whose names I have mentioned are the "Big Four." Therefore, we should check out the reasoning behind the four choices.
This may quite well be true. But what about other hip-hop rappers such as Future, Lil Wayne, and Kanye West. Don't they deserve a mural? Also, what about Jay-Z, Nas, Will Smith, Ice Cube, Tupac, Biggie Smalls, and the list goes on. Furthermore, who gets to determine any of this?
It appears that Spotify's Rap Caviar attempted to settle the debate. Rap Caviar has taken their idea and commissioned murals across North America with the "Big Four." in June, they crowned Drake, Kendrick Lamar, J. Cole, and Nicki Minaj as the four best MCs of the decade. The murals of Nicki Minaj have been erected in New York by artist Anderson Blue. And, in Toronto, Canada, artist Luke Pollard painted a mural with Drake's likeness.
Another artist Jacob Rochester created a mural for Kendrick. Also, JEKS ONE did the same for rapper J.Cole in Raleigh, NC, near Fayetteville, NC. Here is the actual picture of the Mt Rushmore murals in Raleigh, NC,
View this post on Instagram
Who Would Be Your Choice?
Having said this, Nas weighed in with his opinion. According to Nas, "Me, Jay and Frank White are like Cole, Drizzy, and Kenny," the Queensbridge veteran declared on ." In a way, Nas was echoing Rap Caviar's sentiments. However, many think the rapper  Future should have been included in the murals.
If we are talking about today's rappers, I might agree with some choices. Although, I would argue that no east coast rappers were on the list. What about Meek Mill, Remy Ma, Cardi B, DaBaby, Lil Baby, Lil Durk, Travis Scott, 2Chains, Gucci Mane, Megan Thee Stallion, and Kodak Black. What were the criteria for the choices?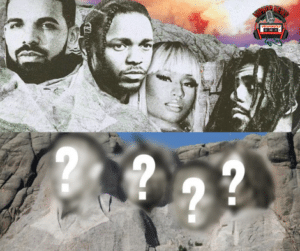 For more Hip Hop Business  News, check us out at Hip Hop News Uncensored. It's the leader in Hip Hop YouTube Commentary.