Wack 100 Disrespects The Death of Xxxtentacion Did He Cross The Line?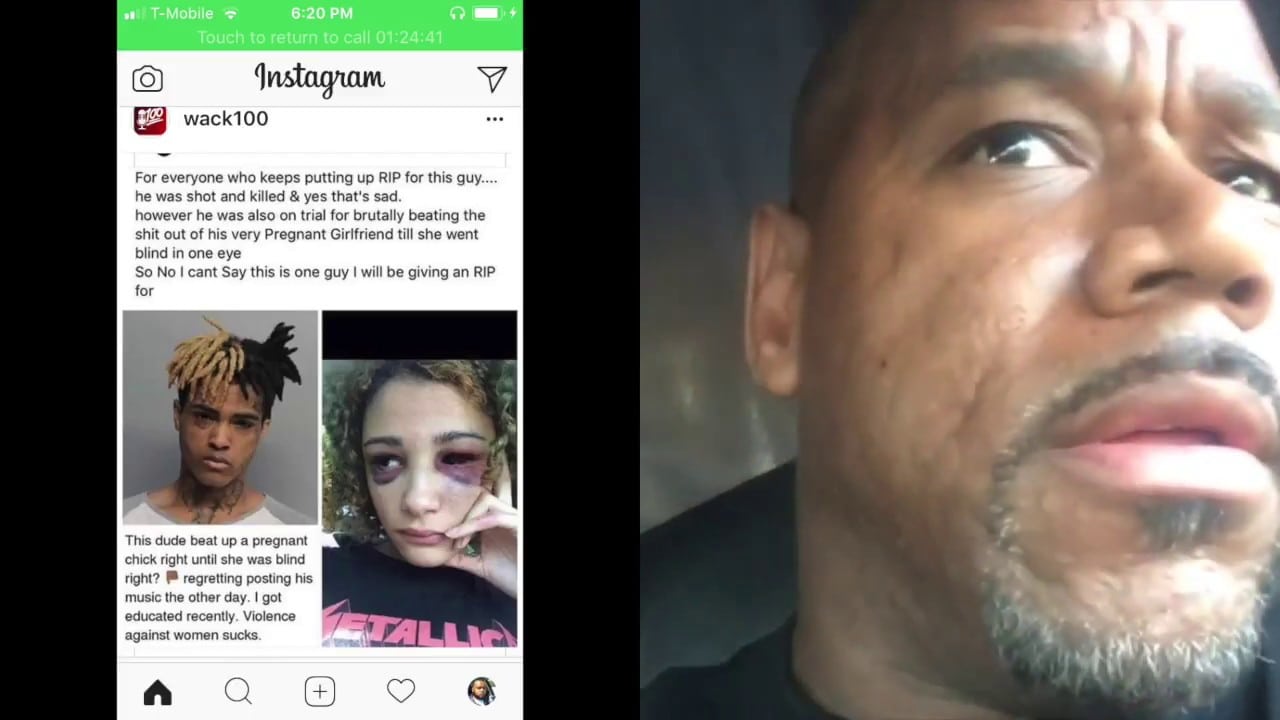 Wack 100 disrespects the death of XXXTentacion, did he cross the line?
Some would be appalled by what wack said about deceased rapper, XXXTentacion. Wack's words seemed to be really harsh. Wack 100 took to social media and he appeared to trash XXXTentacion. Wack said, he would not be saying R.I.P.(Rest in Peace) to XXXTentacion because the rapper was not worthy of it.
Wack has been known to speak his mind and make very controversial comments. However, he may have taken it too far this time. Whether he agrees with the young rappers lifestyle is neither here nor there, a young promising man was gunned down in a robbery. Certainly, that is a very tragic way to die, to say the least.
In case you don't remember, Wack 100 is rapper The Game's manager and self-made businessman. Wack is on social media a lot. Wack has beef with a lot of different people in the hip hip community. He has dissed Suge Knight, 6ix9ine and countless others.
XXXTentacion was facing charges after he allegedly assaulted his ex-girlfriend, Geneva Ayala. In 2016,XXXTentacion was arrested for aggravated battery on Ayala who at the time was  pregnant with his child.
After the alleged assault, Ayala set up a GoFundMe page to pay for medical expenses she claims occurred as a result of the beating by XXXTentacion. The page was taken down claiming Ayala was a fraud. However, recently the page was put back up and donations have been pouring in. Originally, Ayala asked for donations of $25,000 but she now has more than $36,000.
If Wack really wanted to help the young lady he should have talked about her GoFundMe page. Especially since he seems to mad at the rapper XXXTentacion for assaulting Ayala.What do you all think?
For more Hip Hop Entertainment News go to our YouTube channel, Hip Hop News Uncensored