Twitter Drags Drake in Response to Rihanna's Pregnancy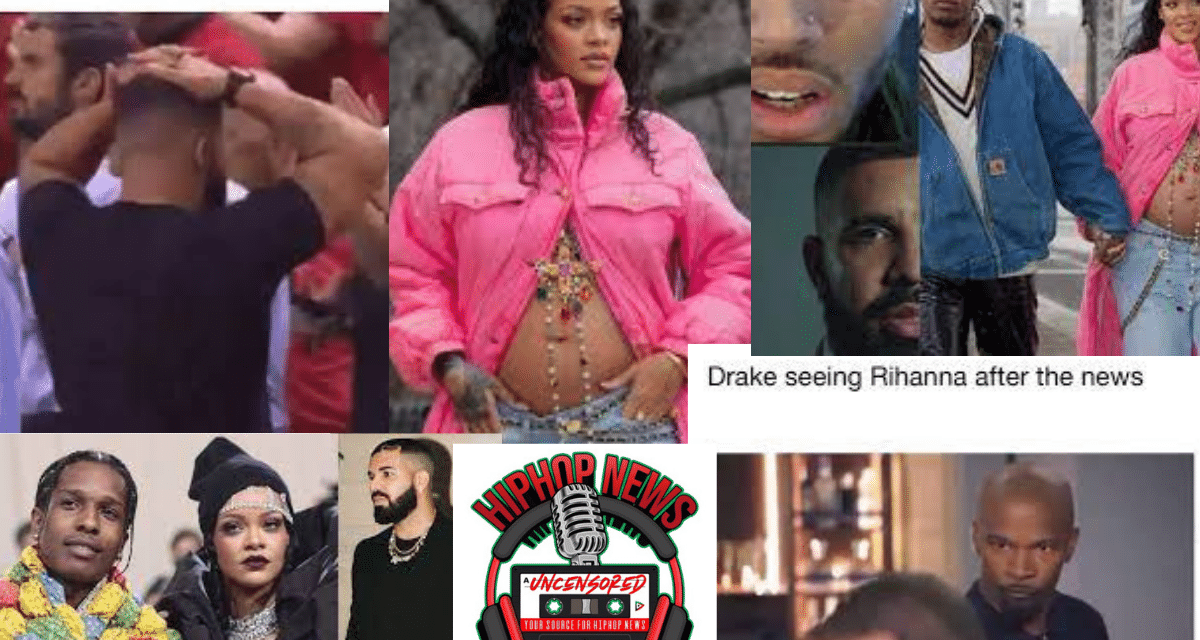 Twitter is showing Drake no mercy upon hearing the news of his ex Rihanna being pregnant by A$ap Rocky. The memes are merciless and hilarious.
On the morning of January 31, Rihanna revealed her pregnancy with her and A$ap Rocky's first child. The two quickly began trending all over social media worldwide.
Riri, Do You Love Me? Are You Riding?
People are poking fun at Drake, but not so much Chris Brown who is also her ex, or what was rumored about Jay-Z's alleged forbidden affections for her.
Strangely enough, Drake and Rihanna first met in 2005. Dating rumors about the two began floating around circa 2009. In June of 2010 Drake alleged that he was used by her. Imagine that, a known womanizer who snickers about putting hotsauce in a condom feeling used by Rihanna according to the New York Times.
Rihanna: The One That Got Away
Although this is where it started, the great culmination of the two as a couple hit us hard in the video "Work" by Drake and Rihanna, and the fans were loving it. We were sure they were the second coming of Jay-Z and Beyonce'. They even got matching tattoos.
Indicating that marriage was the intention.
How Drake Lost His Big Chance With Rihanna
During that time Drake was rumored to have been with several women. Also, getting a porn star pregnant with his son Adonis. The aftermath of all of his decisions was Rihanna dabbing on him when he tried to kiss her in front of the world. The awarding of the MTV Video Vanguard Award by Drake to Rihanna.
Drake Memes Won't Stop Amid News of Rihanna's Pregnancy
Rihanna is quite the ingenue. We never know what is going to come out of her mouth, nor what her reactions will be. We only know that whatever it is, it is going to be genuine. Rihanna was having none of this and left the rapper. She covered up the matching shark tattoo and moved on.
In a Vogue interview, Rihanna said she and Drake are neither friends nor enemies. It looks like Drake unfollowed her between then and the news of her baby bump.