We Celebrate Pioneer Rapper & Producer Rakim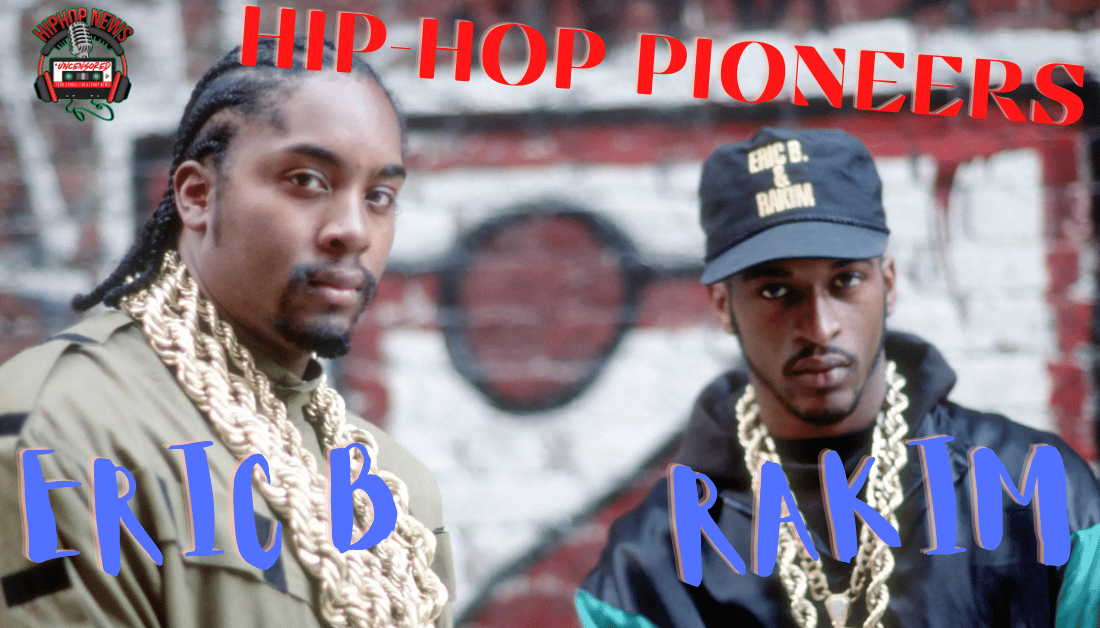 We Celebrate Pioneer Rapper & Producer Rakim. Rakim created music with Eric B. The recognized as DJ/MC  in the 8os.
Rakim And Eric B Were Pioneers In Hip-Hop
We Celebrate Pioneer Rapper & Producer Rakim. Rolling Stones named the duo, No.5 on the list of top hip-hop 20.
It has been 50 years since hip-hop music arrived. And, we are taking a closer look at those pioneers in rap.
There is no way we can leave out Rakim. After all, Rakim and Eric B were instrumental in changing rap forever.
William Griffin Jr. started writing rhymes as a teen.
Meanwhile, Eric B was playing the trumpet and drums, as reported by Wiki.
The two would meet up and create music. Marley Marl, another pioneer in rap, became their mentor.
As they began to infuse their sound, 'Paid in Full' was the result. It was their debut album.
Paid in Full was inspired by real live gangsta's ( OG 50 Cent, Killer Ben, Kool G Rap, and Freddie Foxx).
Needless to say, 'Paid in Full' was quite successful. People began to notice the dynamic rap duo.
 
As you can see, Rakim and Eric B were created magic.
"Ben Ratliff wrote, Rakim's unblustery rapping developed the form beyond the flat-footed rhythms of schoolyard rhymes. While many rappers developed their technique through improvisation, Rakim was on of the first to demonstrate advantages of a writerly style, as with for instance his pioneering use of internal rhymes, ad multisyllabic rhythms."
I could not have said it better myself. On the next album'Follow the Leader', they duo switched it up a little. In fact, comedian Chris Rock said,
"Fury, was the best lyrically song ever done, in his opinion. Rock listed it as the 12th on his Vibe magazine's list of Top 25 Hip-Hop Albums of All -Time."
Keep in mind, Rakim's style was innovative. When he and Eric Be created music it set the tone.
Rakim Writes And Produces
According to Rock The Bells web, Rakim produced a song for the movie "Juice." This movie became a cult classic.
A few famous faces appeared in 'Juice'. Rapper Tupac Shakur, Omar Epps, and Khalil Kain.
Surprisingly, Rakim played drums on the song 'Know The Ledge.' He admitted he attended a private screening for the movie.
Afterward, he was asked to create a song. However, it was not the title track. Nevertheless, Rakim agreed.
Nowadays, Rakim has worked with J.Period. They performed a live mixtape shot in Brooklyn, NY.
In addition, he has toured with Eric B, as reported by Hip Hop DX.
By the way, here are a list of Eric B & Rakim's songs:
I Aint No Joke
I Know You Got Soul
Paid In Full
Eric B Is President
Follow The Leader
Let The Rhythm Hit Em
Microphone Fiend
Don't Sweat The Technique
In The Ghetto
Know The Ledge
My Melody
Lyrics of Fury
What's On Your Mind?
So, there you have it.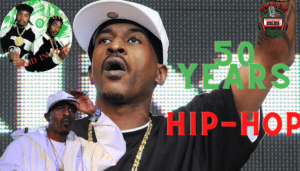 The Hip Hop News Uncensored. It's the Leader in Hip Hop content on YouTube