"Family Legacy" MTV Docuseries!!!!!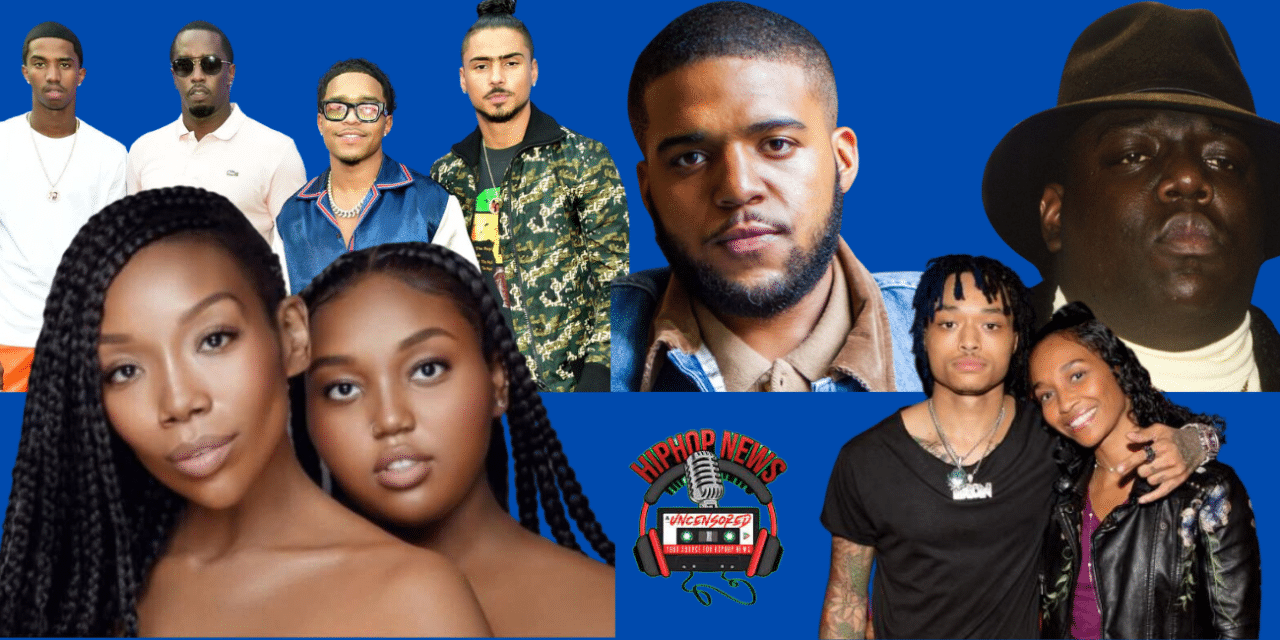 "Family Legacy" MTV Docuseries!!!!! A brand new TV docuseries that will show the children of Rap and R&B stars will premiere on MTV and Paramount Plus.
"Family Legacy": A TV Show Starring Rap and R&B Offspring- What's The Show About?????
Firstly, according to Vibe, MTV and Paramount+ has unveiled the trailer from its upcoming docuseries.
The five episode will look into the lives of of some of music's biggest artists through the eyes of their children.
In the 30 second trailer, Notorious B.I.G.'s son C.J. Wallace is heard saying his late dad is,
"The greatest rapper of all time"
Chilli of TLC and mega producer Dallas Austin's son Tron says
"There is just some things you can't repeat"
Secondly, Sy-Rai Smith, Brandy's only child is also set to appear on the docuseries. Sy'Rai told Vibe,
When you have such a legacy, you do feel a lot more pressure than an upcoming artist that doesn't.

God has blessed me with a platform where people can be like, Okay Brandy's daughter came out with music. I wanna go see what that's about.

She added,

But also, there's another side of where it's like, Well she doesn't sound as good as her mom, or her music is not that good compared to her mom. That pressure, it scares me.

I just really want people to understand that there is a difference. I am me and my mom is my mom.

I love when people do compare me to her because I mean, who wouldn't wanna be compared to my mom.
Thirdly, The series will feature exclusive footage and interviews with the children of Boyz II Men's Nathan Morris, Diddy, and more.
"A Family Legacy" docuseries on MTV will be narrated by Quincy Brown, the son of Al B. Sure, Diddy, and the late Kim Porter.
For More Entertainment, Movies, Music, And TV Shows News, Go To The YouTube Channel, Hip Hop News Uncensored. It's The Best Channel For Hip Hop!!!!!