The Truth About Why 2 Pac And Biggie Were Murdered | And Who Killed Them| Throwback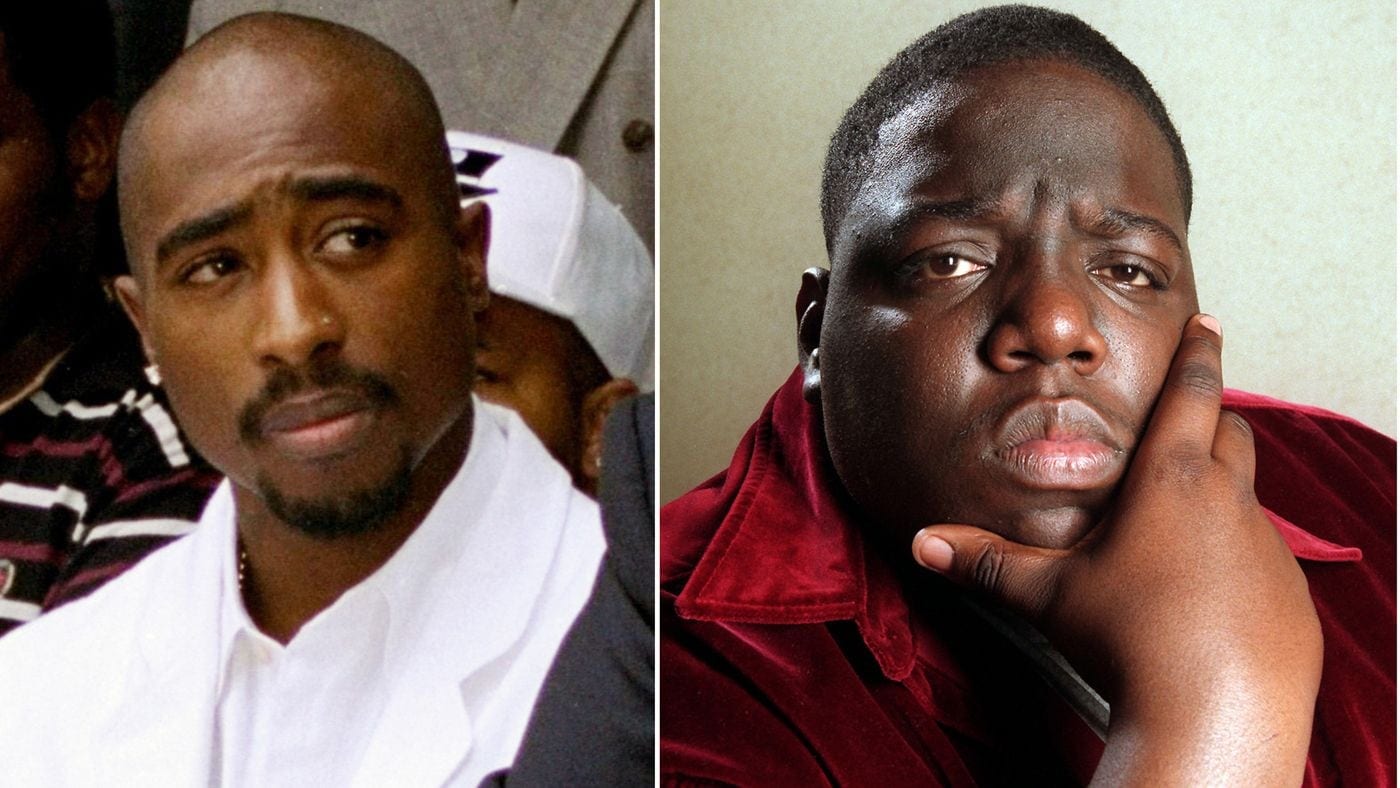 There is still controversy over who murder rap legends Tupac Shakur and Christopher Wallace better known as Biggie Smalls. Some believed that someone from Shakur camp killed Wallace. It has been more than 20 years since their death. Was the government behind their death?
Life After Death: Who killed Tupac and Biggie?
US crime series Unsolved did an investigative report on the death of the legendary rappers. The show was televised in March and many watched the events that led up to the death of each rapper. It appeared that there could have been an connection between their deaths but nothing or no one has ever been charged in either case. Here is some of what Frieze website had to say about the deaths of Shakur and Williams:
"That spring day in 1997 should have been one of celebration for Combs and Wallace, since it would see the release of his exceptional double-album, Life After Death. It was widely remarked at the time that the record – released posthumously – was eerily titled, presaging, as it did, the unsolved shooting of Biggie in plain sight in Los Angeles."
Instead Smalls life was cut short. Just a year before Shakur was gunned down in a similar fashion in Las Vegas. Many believe that their deaths were not coincidental.
"Tupac Shakur, who was fatally shot the year before, in September of 1996, in Las Vegas. In the mid-'90s, conspiracy theories abounded as to the connection between the two deaths, though many put the murders down to a gang-related spill-over from the 'East Coast v. West Coast' rivalry that dominated rap music at the time."
The saddest thing was both of these rap legends had made a name for themselves in hip hop music. Both were loved by their fans. Such a tragedy for their lives to end before they could reach 30 years old. R.I.P. Notorious BIG and Tupac aka Makaveli.
For more Hip Hop Throwbacks go to our YouTube channel, Hip Hop News Uncensored