Katt Williams Alleges Jamie Foxx Got Him Blackballed!! | Throwback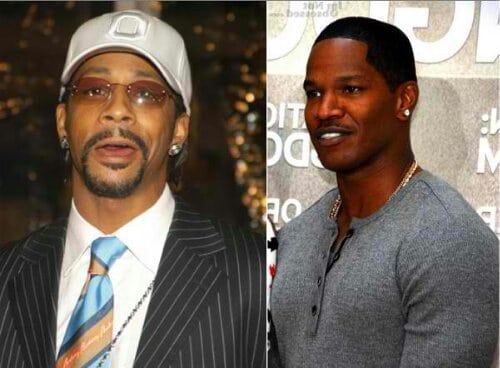 Comedian Katt Williams is all bent out of shape because he believes Comedian Jamie Foxx has it out for him.  Apparently, Williams talked about Foxx during his stand up routine. Williams claims that allegedly Foxx is secretly gay. He also suggest that Foxx should not have taken the role in the racially – charged movie Django Unchained.
While performing at a show in Los Angeles Williams told the crowd that Foxx is gay, according to RumorFix. "Who's gay? Jamie Foxx," said the comedian. "I can even tell you the name of the dude he f**ked. His name is Marcus Anthony; he's the only dude signed to Jamie Foxx's label."

Williams continued with a tirade against Foxx. "F**k Jamie Foxx and the 'Django Unchained' check he cashed," he said. Adding, "They offered me the script and I said, 'Any n***a that do this deserves to die. And the next thing I heard, Jamie Foxx was in makeup."
Why does Williams thinks Foxx has it in for him?
Supposedly, Foxx and Williams issues began after Foxx instigated a fight between Comedian Steve Harvey. Foxx went on his show which airs on Sirius XM FoxxHole radio on Dec. 19, 2012 and talked about why  Katt would lose the fight in a battle with the legendary Comedian Steve Harvey.  The battle between Harvey and Williams was suppose to take place on this Dec. 31 but what many don't know is that Harvey never agreed to battle Williams on stage.
Check out what Williams had to say about Foxx in the video below!
For more Hip Hop Throwback News go to our YouTube channel, Hip Hop News Uncensored