The Kendall Jenner Photoshoot That Gave… Absolutely Nothing?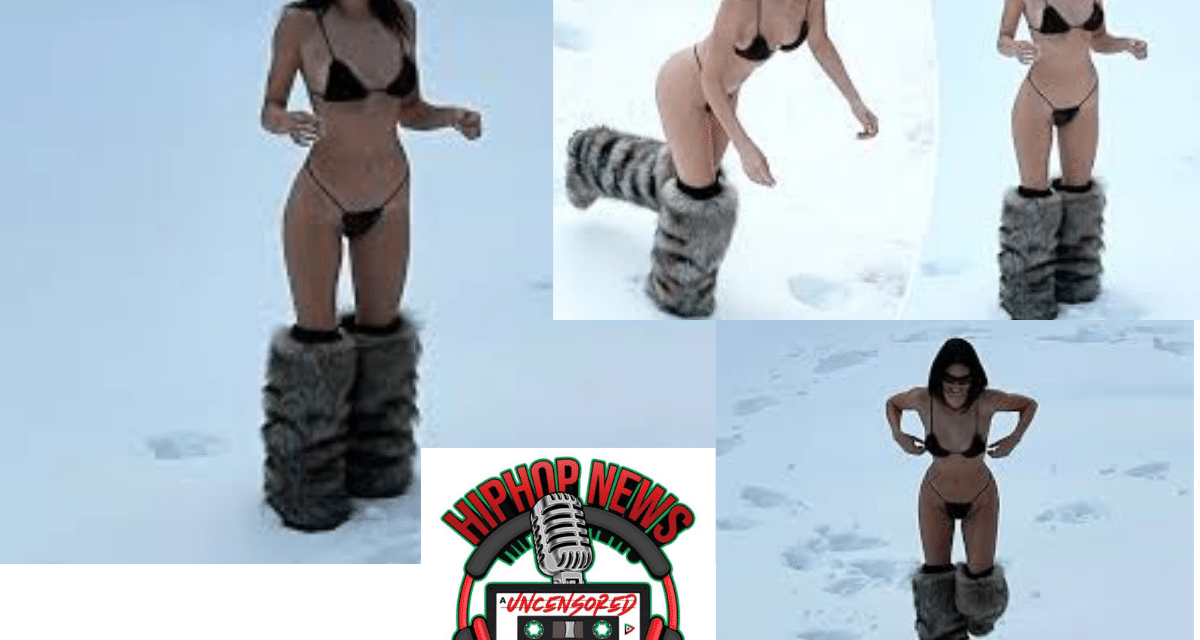 Kendall Jenner goes viral being mocked and dragged all over the internet for a photoshoot that "gave nothing". The fashionistas and fellow models are not having it. Photos of Jenner in the snow read less as a supermodel, and more as a girl in the snow doing the "A hoe never gets cold" Cardi B social media trend from a few years back.
The model is the second to youngest sister in the Kardashian-Jenner clan. Model peers are specifically upset because Kendall Jenner is the most highly paid model to date. In other words, it costs more to film and snap photos of her than any other model in the world. If you want her on your runway, you are paying more than you would for even the classics like Naomi Cambell.
Kendall Jenner is the World's Highest-Paid Model. Why?
Her photos however are hardly giving the depth of a Cindy Crawford photo shoot. She does not have a walk like Iman, nor the grace of Gizelle. So why pay so much?
Some are complaining that her entire career smacks of nepotism. That in reality, her only real claim to fame is being a Kar-Jenner. Her famous sisters bolster her career, or at least that is the accusation.
The Jenner sisters have joked between themselves on their Keeping Up With The Kardashians Show, about Kylie having the better runway walk between the two Jenner sisters. Kylie is not a trained professional in that area, at least not in the way her supermodel sister is. If a rookie can outdo you at your job, then where is the talent?
What We Learned From Tyra Banks' ANTM
Tyra Banks' show, America's Next Top Model gave a horrific glimpse into the lives of professional models. She put a group of girls through what professional models go through, every season. Tyra Banks is being dragged for the things she said and did on that show and rightfully so, but the point is, models are the furthest thing from being just a pretty face on a narrow body.
Models pay the cost of dieting on nothing but chicken noodle soup, water, and coffee. Some give up and smoke cigarettes or use chewing gum to stave off hunger. Others commit further to their careers by killing their hunger with cocaine just to stay unnaturally thin and energized so that they can be cast in the highest fashion runway shows.
Is Nepotism The Reason Kendall Jenner is The World's Highest-Paid Model?
Models are typically contorted into unnatural positions to convey the art and intention of the photographer and/or designer of the clothes they are modeling. Many emerge from photoshoots bruised and bleeding, literally. Some models are bidden to pose with animals they are afraid of, in locations they are unsure of, but they commit as professionals.
Needless to say, to have someone trod in over the blood, sweat, and tears, that go into modeling due to nepotism is hardly amusing or fair. Some may say fellow models and social media users are just jealous of Kendall Jenner, but it seems they may have a valid issue. What do you think? Comment below!