The Grammy Nominations Are In!!!!!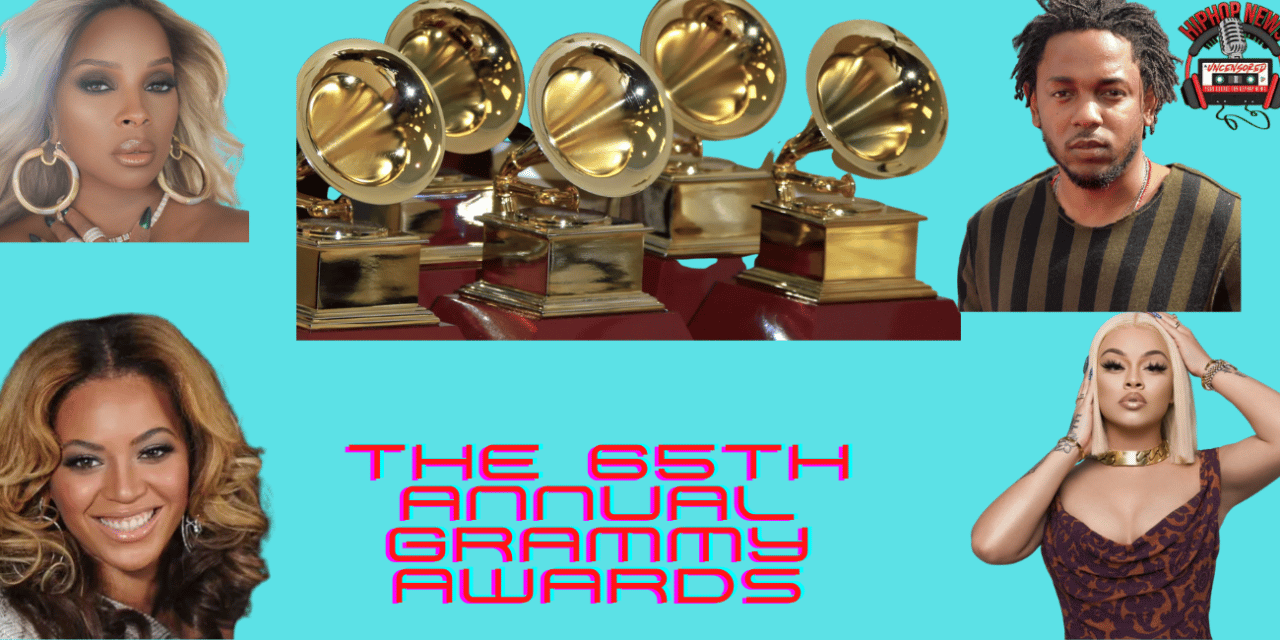 The Grammy Nominations Are In!!!!! The 65th Annual Grammy Nominations are in. There are some surprises as well as snubs.
The 65th Grammy Nominations!!!!! The Latest!!!!!
According to rollingstone.com, The 65th Annual Grammy nominations are in and there are records broken, brand new categories and of course some Grammy nominations snubs.
Firstly, R&B superstar Beyonce is leading all the nominations with 9, therefore breaking the record for the most nominated Grammy artist.
Compton rapper Kendrick Lamar is behind Beyonce with 8 nominations.
Mary J Blige has had a great year. She performed at the Super Bowl with Dr. Dre, Eminem, Snoop Dogg, and 50 Cent.
Secondly, she put out on of her great CD's, "Good Morning Gorgeous" and had a tour of the same name.
Now, she is nominated for 5 Grammys, including, Album Of The Year, Best R&B Album, and Best R&B Song.
The "Best New Artist" category has nominees like Muni Long, Toby Nwigwe, and former "The Rap Game" winner, and fan favorite, Latto.
Thirdly, when Latto heard of her 2 nominations, one for "Best Melodic Rap Performance" and "Best New Artist".
Latto emotionally tweeted,
I'm crying so bad right now y'all!!!!! Never give up on your dreams y'all!!!!! [email protected]@t gonna get rough y'all but don't give up. One Thing About God!!!!!
One of the biggest snubs was Nicki Minaj as she was not nominated for a single category this year.
This year, the Grammys announced some new categories such as Songwriter Of The Year (Non Classical), Best Score Soundtrack for Video Games, among others.
The Grammy will be televised on February 5, 2023, so make sure you watch and see if your favorite artist will win.
For More Entertainment, TV Shows, And Music News, Go To The YouTube Channel, Hip Hop News Uncensored. It's The Best Channel For Hip Hop!!!!!