Soulful Serenade: YK Osiris Unveils Heartfelt 'Dear Fans' Music Video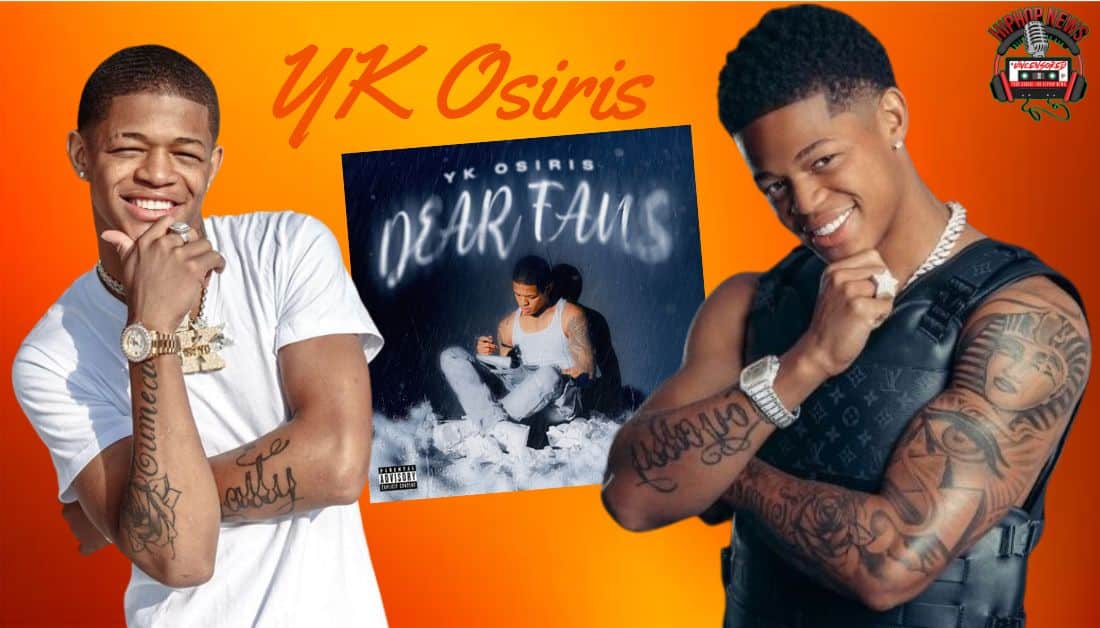 YK Osiris' Dear Fans Ode is a hit. Never one to disappoint, his many fans are singing his praises at his latest release.
YK Osiris' Dear Fans Ode is a Hit With His Fans
In the realm of music, there are artists who merely entertain, and then there are those who touch the souls of their listeners. YK Osiris, the talented young singer-songwriter, falls into the latter category. With his latest release, the music video for "Dear Fans," Osiris offers a heartfelt ode to his beloved supporters. The emotionally charged visuals and powerful lyrics create a melodic reverie that resonates deeply with his audience.
A Melodic Reverie: A Heartfelt Ode to His Beloved Fans
YK Osiris has always been known for his ability to connect with his fans on a personal level. With "Dear Fans," he takes this connection to new heights. The song itself is a beautiful composition, showcasing Osiris' soulful vocals and heartfelt lyrics. As the music video unfolds, it becomes clear that this is more than just another release. It's a genuine expression of gratitude to the people who have supported him throughout his journey.
With mesmerizing visuals and a captivating storyline, the music video for "Dear Fans" transports viewers into Osiris' world. The heartfelt connection between Osiris and his fans is palpable. It serves as a reminder of the power of music to bring people together and touch their souls.
You can see the video below.
Unveiling the Soulful Journey of YK Osiris' Inspiring 'Dear Fans' Music Video
"Dear Fans" serves as a testament to YK Osiris' growth as an artist and the deep bond he shares with his fanbase. Through the music video, he invites viewers on a soul-stirring journey. Vulnerability and appreciation intertwine. The lyrics of the song speak directly to his fans. He's expressing his gratitude for their unwavering support and the impact they have had on his life.
Through his music, Osiris inspires his fans to pursue their own passions. Additionally, he is reminding them that they are not alone in their struggles.
Check out the official music video now –
YK Osiris' "Dear Fans" music video is a testament to the power of music to touch the hearts and souls of listeners. With his heartfelt ode, Osiris not only showcases his incredible talent as a singer-songwriter. He also reminds us of the profound impact that artists can have on their fans. Through his melodic reverie, Osiris invites us to embrace vulnerability, appreciate our supporters, and embark on our own inspiring journeys.
Want more on YK Osiris… hit us up!
Hip Hop News Uncensored. It's the Leader in Hip Hop content on YouTube!