T.I. Put Tupac Over Jay Z As The GOAT!!!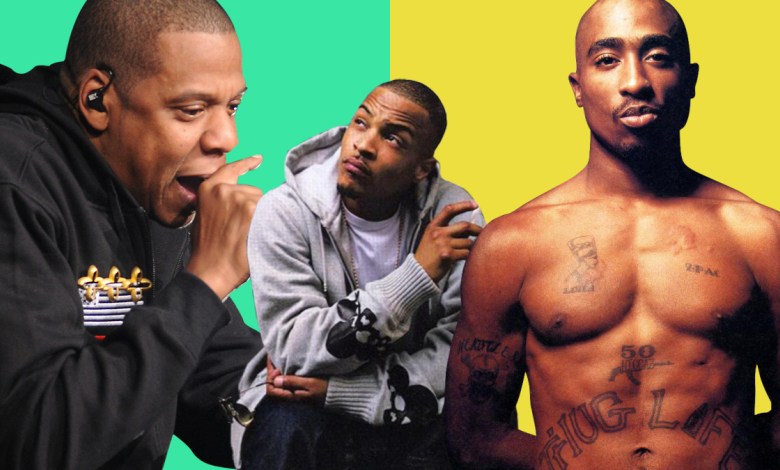 T.I. Put Tupac Over Jay Z As The GOAT. In a recent interview T.I. mentioned to Charlamagne Tha God his top 50 rapper. And, T.I. gave Jay Z the #2 spot. Not the #1 spot. Meanwhile, there has been an ongoing debate within the hip hop community of who fits the bill for the GOAT(Greatest of all time). Of course answers vary within the hip hop community. And, T.I. was not shy about his thoughts on the matter.
What is the criteria for the GOAT?
T.I. is very clear about who he thinks gets the coveted spot of the GOAT. In T.I.'s estimation Tupac is the GOAT. Well, Jay Z called T.I. out. During the conversation between T.I. and Jay some very significant points were made. Why did T.I. put Tupac over Jay as the GOAT? In fact, T.I. placed Jay Z in the number #2 spot.  Here is some of the conversation that T.I. spoke about with Jay Z, "We were talking about something completely unrelated, and he said "oh, by the way," laughs T.I. "You really believe that?"
"Also, T.I. let Jay Z know "he is the greatest rapper alive" Over time, he's eventually going to assume that position." T.I. compared Tupac to the "hip – hop Michael Jackson, "due to him being know worldwide and recognizable in different parts of the world, as reported by Worldwide Entertainment TV."
So, according to T.I. the criteria for the GOAT should be the rap artist ability to reach people all over the world, to be consistent, diversity within music genres, business and other opportunities. In addition, the rap artist should have a similar appeal with audiences everywhere. Which was similar to what the late great musical genius, Michael Jackson was able to accomplish. More than likely, T.I. thinks Tupac is the GOAT because he feels his music is similar.
On the other hand, T.I. does admit that Jay Z will have the honor of being the GOAT soon enough. Some would beg to differ with T.I. Especially, because no other rap artist has achieved the success that Jay has. Equally important to note, Tupac did not have time to reach his full potential. Therefore, making comparisons to Tupac and Jay Z should not be done at all.
Personally, I think that Tupac had great potential. Who really knows how far his career would have gone if he had lived? Truthfully, I don't really know if Jay Z is the GOAT or not. In reality, if you can manage to have a long successful career as Jay has, then you should be considered the GOAT.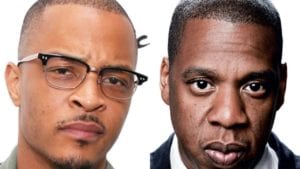 Check out the video above for more details
For more Hip Hop Entertainment News check us out at Hip Hop News Uncensored. It's the best YouTube channel for Hip Hop.