Snoop Dogg Character Playable On 'The Call Of Duty' Game!!!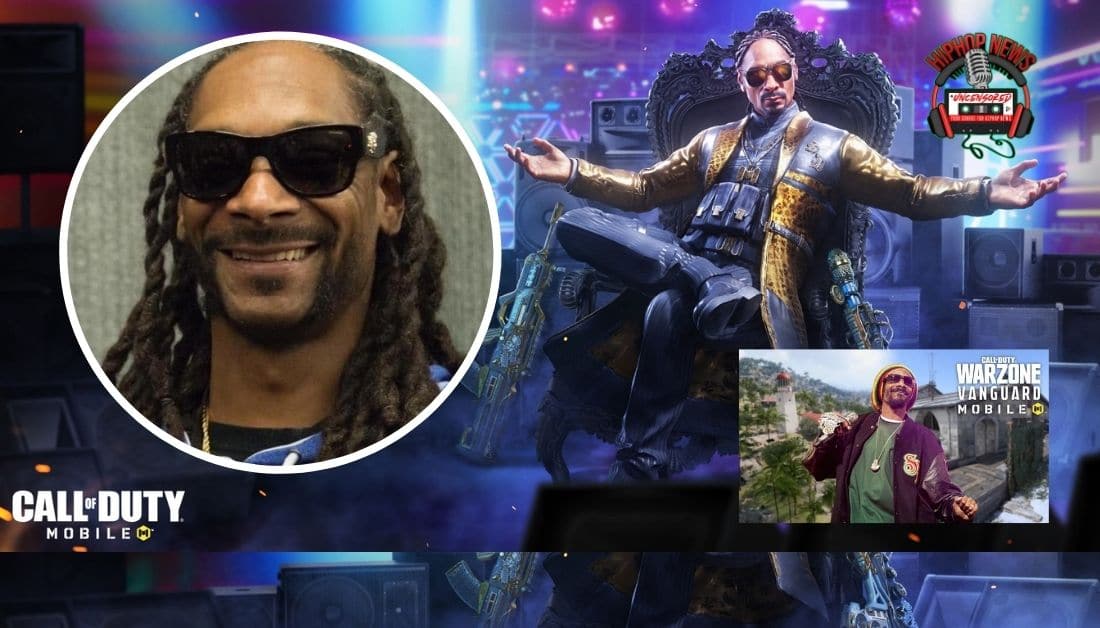 Snoop Dogg is set to become a playable character on the video game, Call Of Duty. As such he is the latest rapper to lend his likeness to a video game franchise.
Snoop Dogg Playable On The Call Of Duty Game
Snoop Dogg is set to join the Call Of Duty Game as a new Operator.
Ever imagine yourself as Snoop Dogg himself?
Well now is your chance, as the Hip Hop legend is set to become a playable character on the Call Of Duty video game franchise.
And reportedly it is set to be first available in Season 3 of Call Of Duty Mobile.
Initially, Snoop was an optional announcer in a voiceover pack in Call Of Duty: Ghost DLC.
Even though fans may have enjoyed hearing his voice in that game, they can now be an actual interactive character.
However, there is a catch, as there are only two ways to get this character according to the Call Of Duty website –
"With two chances to get Snoop Dogg in Call of Dogg in Call of Duty® – a special Call of Duty: Mobile Lucky Draw and a Snoop Dogg Operator Bundle in Warzone and Vanguard – we're about to enter a Doggy Dogg World this April."
Here's What You Can Expect From The Lucky Draw
Snoop Dogg Operator for Call Of Duty: Mobile (with him in 24K gold embroidered outfit)
new signature weapon (based on fast-firing Legendary SMG complete with diamond-encrusted and gold-plated SMG)
light up your enemies under the lights of a mini-concert with the weapons death effect
see your iced-0ut weapon get even flashier as you earn eliminations
Not only is the Call of Duty Mobile available on April 19th, but additionally, the Snoop Dogg Operator Bundle will be available in 2 other versions.
Call of Duty: Warzone and Call of Duty: Vanguard will include ten items (including 3 exclusive to Vanguard).
Additionally, there is a full Operator progression track, including items such as Weapon XP for Snoop's weapon, 3 alternate outfits, and other cosmetic items.
And this is what Snoop had to say about the venture –
"The D O Doube G is back in Call of Duty and this time I'm in the freakin' game! Excited to be working with the COD team to bring some fly features for you all to enjoy. It's dope….. y'all can play as me and get these sick items that have Snoop written all over them. Check it out."
Incidentally, other rappers have their likeness attached to a video game.
As of this February, Quavo (Migos member) is now a playable character in NBA 2K22.
Let the games begin!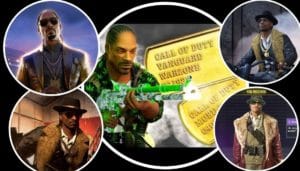 Hip Hop News Uncensored. It's the Leader in Hip Hop content on YouTube!