Snoop Dogg Blast Tekashi 69 For Snitching On His Crew!!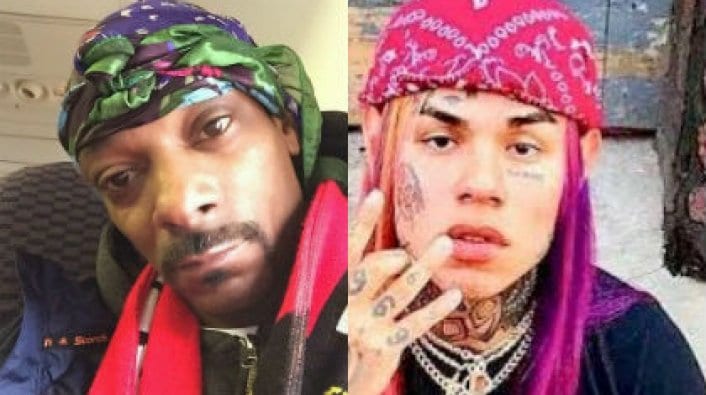 Snoop Dogg blasts Tekashi 69 for snitching on his crew. Veteran rapper Calvin Broadus aka Snoop Dogg took to social media some with advice for Tekashi. Snoop lives by the code of no snitching on your crew but Tekashi obviously does not.
Did Tekashi 69 break street rules of no snitching ever?
It is now public knowledge that rapper Tekashi 69 has ratted out his Nine Trey Blood Gang. However, not everyone agrees with his decision. Legendary rapper Snoop Dogg took to his social media and completely blasted Tekashi 69 for snitching, according to Complex. Snoop was once a member of the notorious California Cripps Gang. Snoop admits he would have never snitched on his crew. It's a matter of street code. You just don't snitch. Here is some of what Snoop Dogg has to say:
"N*ggas is bustas, man, "he said on Instagram."The era I come from, you couldn't tell on a n*gga." Also, he said," I look like your auntie. "But that n*gga out there acting like your auntie telling on n*ggas. You're snitching, working with the government. After the government shutdown, the n*gga decides to work with the government."
How does Snoop Dogg really feel about Tekashi 69?
Although, Snoop was smiling and laughing about the situation, his message was very clear. It is a huge no no to snitch under any circumstances. Tekashi 69 does not really understand the magnitude in which snitching on his crew will mean for him in the long run.
Check out the video above for more details
For more Hip Hop Entertainment News check us out at Hip Hop News Uncensored. It's the best YouTube channel for Hip Hop.