Revelations On Cops Targeting 10 Rappers In 2018
Here are some revelations on cops targeting at least 10 rapper in 2018. It is very interesting that out of all the names of these mentioned most were targeted in the state of Georgia. Some of the allegations seem very suspect as well.
Rappers targeted by the Hip Hop Police Hood
Number 10 on the list is rapper turned actor Tracy Marrow better known as Ice T. Marrow was stopped in October this year because allegedly he failed to pay a bridge toll.  Marrow was about to cross the George Washington bridge which leads back to New York from New Jersey when police stopped him. Marrow forgot he did not have his EZ Pass and attempted to go through the toll, allegedly. Also, police charged Marrow with not having license or registration for the new McLaren sports car. Here is some of what Marrow said on twitter, according to TMZ:
"Cops went a little extra. Coulda just wrote a ticket. In and out…Moovin."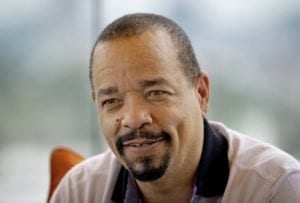 Number 9 on the list is  rapper and businessman Joseph Jones 2 aka Jim Jones. Jones was arrested in Georgia for gun and drug possession following a brief pursuit by police. Jones was pulled over after a Coweta County Sheriff followed a gray Mercedes SUV traveling on Interstate 85 that drifted into the emergency lane several times. Apparently, marijuana smoke filled the car. Before officers could get out of their vehicle the woman driving took off. Fortunately, the officer pulled their car in front of the car Jones was in, according to Variety.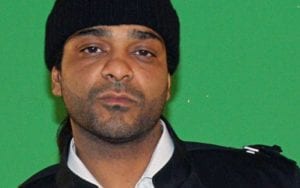 Number 8 on the list is music mogul, actor and  rapper Clifford Harris Jr. better known as Tip Harris was having difficulty entering his home in a gated community in Henry County, a suburb of Atlanta Georgia. Apparently, in May 2018 Harris was falsely arrested when he could not find his keys to get in. Harris woke the security guard at the gate for assistance, Euwan James. James was sleeping on his post. Harris and James had words but James did eventually opened the gate. Harris was arrested but later released.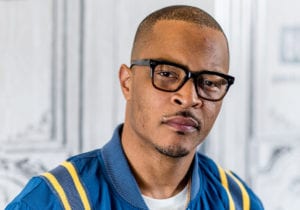 Number 7 on the list is rap trio super star from Migos Offset. Kiari Cephus aka Offset was arrested in Atlanta when his vehicle was pulled over by police on July 20, 2018. Apparently, Cephus was riding in a vehicle with tinted windows, according to Rolling Stones. When the vehicle was searched the police found a gun and some marijuana. Cephus was arrested and charged with two felonies, possession of a weapon and firearm by a felon.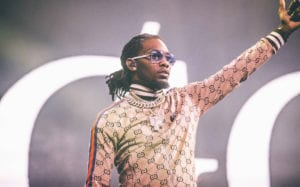 Number 6 on the list is rapper Young Thug. Jeffrey Williams aka Young Thug was arrested in Georgia on drug possession – related charges. Apparently, the charges stemmed from an earlier arrest in 2017. Williams was arrested for intent to distribute meth, hydrocodone and marijuana and possession of a firearm. Williams was hosting a listening part in Los Angeles on August 17, 2018 and celebrating his birthday when he was arrested around midnight and held until morning. Williams posted bond of $35,000 and was released, according to Complex.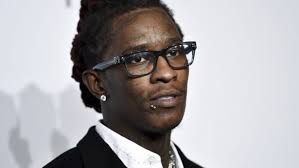 Number 5 on the list is  rapper Ralo. Terrell Davis better known as Ralo was charged with possession with the intent to distribute. Apparently, Davis rented out several apartments in Atlanta where he and some of his associates sell drugs out of. In fact, police believe that Davis is part of a gang Famerica. Allegedly, Famerica traveled from California twice to retrieve 964 pounds of marijuana worth at least $2 million. Davis was arrested on April 15, 2018 at Dekalb – Peachtree Airport.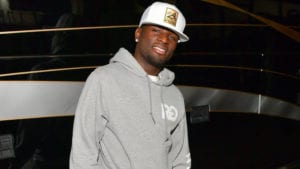 Number 4 on the list is Kodak Black. Dieuson Octave aka Kodak Black was arrested in January 2018. Police raided his Pembroke Pines home after an Instagram video revealed marijuana. Octave went to jail for possession, child neglect and grand theft of a firearm by a convicted felon. Octave served 7 months and was released in July, 2018.
Number 3 on the list is Philly born rapper Meek Mill. Robert Rihmeek Williams was originally arrested in January 2007 for assault, drug and gun possession. He was then arrested in August 2008 for simple assault, possession of a controlled substance with intent to deliver, possession of a loaded weapon. In January 2009 Williams was sentenced to 11-23 months behind bars and seven years probation. Judge Genece Brinkley who was assigned to his case said the term was " considerably shorter" than it could have been.
In 2012, on multiple occasions he tested positive for marijuana and opioid us but was not in violation of terms of his release.  He was not jailed. After various violations of his probation Williams was arrested in November 2017.
There was a huge campaign for Williams released that went viral. Long story short, Williams was released from prison and is awaiting for a decision on his appeal. Williams had the support of the Philadelphia 76ers president and many celebrities rallied support for his release including comedian and actor Kevin Hart, according to ABC News.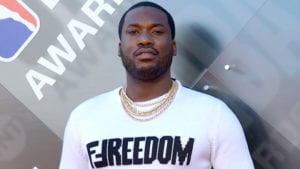 Number 2 on the list is another Philly born rapper Ar Ab. Abdul West aka Ar Ab was arrested for being part of an alleged drug trafficking ring in Philadelphia. The charges include conspiracy to distribute five kilograms or more of cocaine, over 280 grams of crack, over 50 methamphetamine and 100 grams or more of heroin and related firearm possession. Allegedly, this all took place between March and June of 2018. West and nine other men were indicted by the FBI investigation, according to The Source.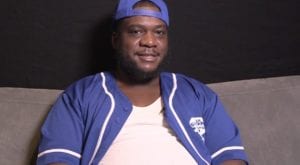 Number 1 on the list is New York born rapper Tekashi 69. Daniel Hernandez aka Tekashi 69 was busted by the Feds for racketeering on November 8th, 2018. Hernandez is facing a slew of crimes, including drug deals, armed robberies and shootings according to federal indictment. Apparently, Feds believe that Hernandez himself pulled an armed robbery on April 3, 2018 along with is ex-manager, Shottie. If convicted Hernandez could spend a lot of time in prison, according to TMZ. So there you have it!!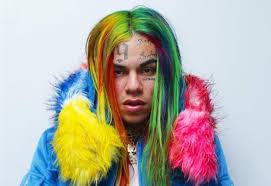 Check out the video above for more details
For more Hip Hip Entertainment News check us out at Hip Hop News Uncensored. It's the best YouTube channel for Hip Hop.