Jamming with the Legend: Bob Marley Biopic Strikes a Chord!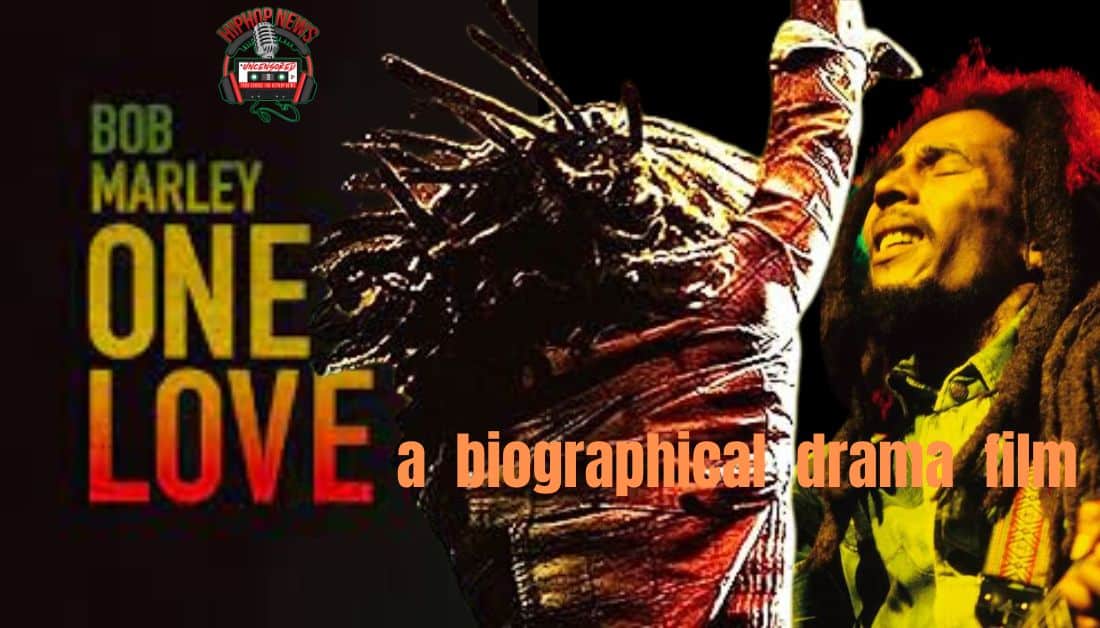 Bob Marley's biopic is set to explore the extraordinary life of the Reggae legend. They can't mess this one up, they've got to do this one right!
Jamming with the Legend: Bob Marley Biopic Strikes a Chord!
Get ready to groove to the rhythm and immerse yourself in the extraordinary life of the legendary reggae icon, Bob Marley! With the release of his long-awaited biopic, fans around the globe are rejoicing. They are ready to embark on a musical journey that captures the essence of Marley's spirit and his profound impact on the world. From his humble beginnings in Jamaica to his rise to international fame, this film promises to be a celebration of Bob Marley's timeless music. To be done right, this one has got to capture his unwavering spirit and his enduring message of love and unity.
A Musical Journey: Bob Marley's Life on the Big Screen!
Step into the vibrant world of Bob Marley as his remarkable life unfolds on the big screen. This biopic takes us back to the streets of Kingston, Jamaica. That's where Marley's musical journey began. From his early days with The Wailers to his groundbreaking solo career, the film captures the raw energy and passion that defined Marley as an artist. Through powerful performances and authentic portrayals, viewers are transported to the heart of the reggae movement. Get ready to experience the magic of Marley's music firsthand.
But this biopic is not only about the music. It also delves deep into Marley's personal life. Fans get to explore the challenges he faced and the battles he fought. From his struggles with poverty and racism to his unwavering commitment to his Rastafarian beliefs. The film paints a poignant picture of Marley's resilience and determination. It is a testament to his unwavering spirit. His ability to transcend boundaries through his music by spreading a message of love and unity to millions around the world is still felt to this day.
Feel the Rhythm and Spread the Love: Bob Marley's Biopic is Here!
Prepare to be swept away by the infectious rhythms and uplifting lyrics that made Bob Marley a global sensation. This biopic perfectly captures the essence of Marley's music. It is reminding us of the power of music to bring people together regardless of their differences. As we watch Marley overcome obstacles and triumph against all odds, we are reminded that his message of love, peace, and unity. It's as relevant today as it was decades ago.
The film's incredible soundtrack, featuring some of Marley's greatest hits, adds an extra layer of authenticity and nostalgia to the viewing experience. From the iconic "One Love" to the soul-stirring "Redemption Song," each song brings a wave of emotion. They are reminding us why Marley's music continues to resonate with people from all walks of life.
A Musical Legacy Lives On
Check out the official trailer now –
Bob Marley's biopic is a celebration of an extraordinary life that continues to inspire and uplift people across generations. It reminds us of the power of music to transcend boundaries and unite people for a common cause. As we watch this film, we are treated to a glimpse into the life of a musical legend. Additionally, we are also reminded of the enduring legacy he left behind. Bob Marley's music lives on. Through this biopic, his spirit, and message will continue to strike a chord in the hearts of millions around the world. So, grab your popcorn, feel the rhythm, and let the love and music of Bob Marley captivate your soul!
The film stars Kingsley Ben-Adir as Marley. Also, Lashana Lynch is starring as Rita Marley, and Jesse Cilio as Norval Marley.
Look for Bob Marley: One Love to be released by Paramount Pictures in the United States early next year on January 12, 2024.
Hip Hop News Uncensored. It's the Leader in Hip Hop content on YouTube!