NBA Youngboy NOT GUILTY!!!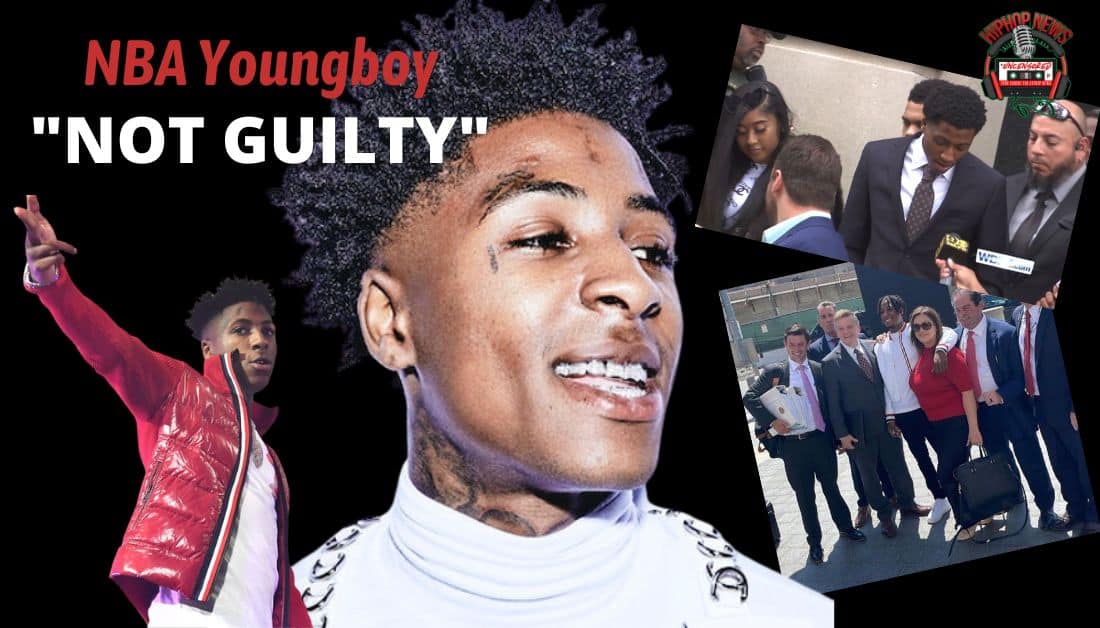 NBA Youngboy is 'NOT GUILTY', the verdict was read in court. The rapper joined fans outside the courthouse to celebrate.
NBA Youngboy Not Guilty Of Gun Charges
NBA Youngboy found 'Not Guilty' in federal court on Friday.
Facing charges of felony possession of a firearm, the 22-year-old rapper/singer/songwriter was seen walking out of a LA courthouse after the verdict was read.
Check out the exact moment fans learn the verdict –
The moment fans outside found out NBA Youngboy was innocent and that he beat the feds. pic.twitter.com/KJUj7AzGpV

— DJ Akademiks (@Akademiks) July 15, 2022
Speaking with Rolling Stone, Youngboy (real name Kentrell DeSean Gaulden) said that he is 'feeling great' and that it is a relief to have this case behind him.
In March 2021, Youngboy found himself in trouble with the law when his Mercedes Mayback was searched.
Authorities discovered an FN FNX .45 caliber pistol in the vehicle.
Records in court show that the firearm was purchased by a close family friend.
Attempting to prove their case against him, prosecutors brought up, among other things, his rap lyrics.
Additionally, they submitted that his fleeing the scene and hiding in a backyard that was close to the arrest scene proved his guilt.
None of that worked.
After the reading of the verdict, fans outside were elevated and eager to celebrate –
Today will be now officially called NBA Youngboy Day. The day kentrell beat the feds. pic.twitter.com/kvZ6vkqw54

— DJ Akademiks (@Akademiks) July 15, 2022
Youngboy joined them and saluted his legal team, which consisted of Andre Belanger, Tanner Woods, Robby Gill, and Andrew Flier.
Though he is no stranger to court proceedings, this time he comes out the victor.
Incidentally, he was arrested on a warrant for another gun case in Louisiana.
So he's not totally free of drama just yet, as that case is yet to be resolved.
Want more stories on NBA Youngboy, hit us up.
Hip Hop News Uncensored. It's the Leader in Hip Hop content on YouTube!