Tink Shares Seductive "Save Your Soul"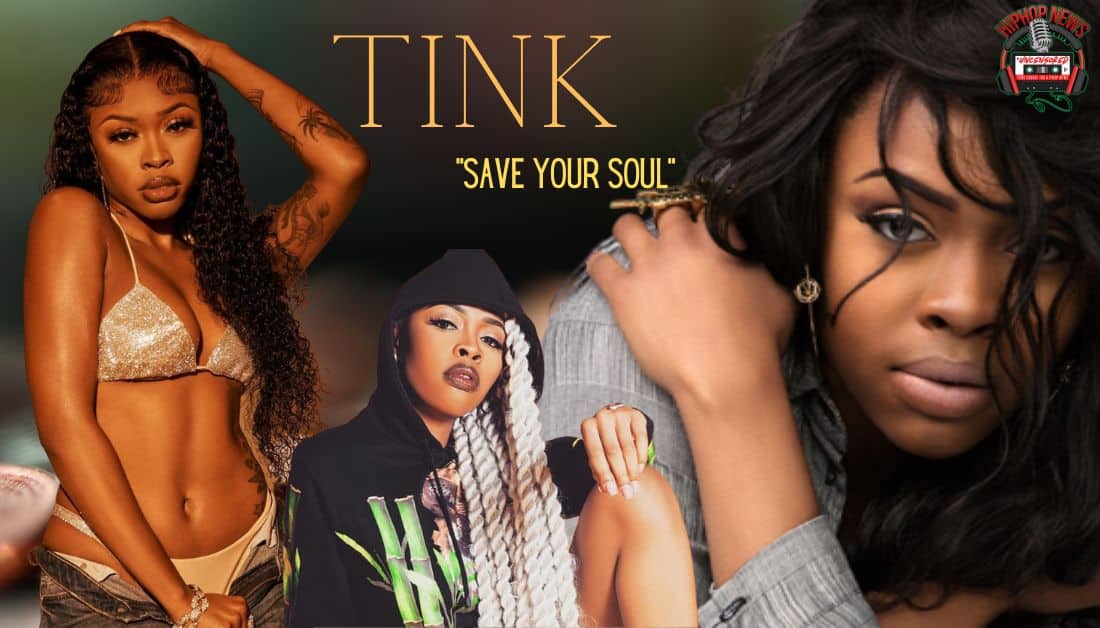 Tink shares the "Save Your Soul" music video with her fans. The cut will be a part of her upcoming "Thanks 4 Everything" tour.
Tink Shares New Vid For "Save Your Soul" Ahead Of Planned Tour
Tink shares a new visual for the track Save Your Soul.
You can see the video below.
The new song is off of her Valentine's Day special release 14-track album, Thanks 4 Everything.
Additionally, the 27-year-old rapper/singer/songwriter is set to go on tour later this month.
She made that announcement via social media last week, telling fans to "get ready."
Fans can catch up with Tink in several cities, including Berkeley,  Houston, and Atlanta.
Her hometown of Chicago is selected as the close-out show to take place on April 23rd.
On Instagram, Tink – real name Trinity Laure'Ale Home – captioned the post –
"Thanks 4 Everything… tour. Real ones. Get ready!!! I'm coming to say thank you [for] everything. Since day one. Presale [tickets]: Thursday, 3/2 at 9 am CT."
Ending her post, she asks –
"Which city will I see you in?"
As for this latest video, Save Your Soul is seductive and sensual.
Here are some of the lyrics, where Tink sets expectations for her future relationships –
"Rule number one, don't speak on no p**sy no boss b**ch gave you/ Rule number two, ain't no n**ga out here gon' save you/ Rule number three, no, these b**ches not me, ain't even in my league (Oh-oh)/ You broke the code (Code), tryna find me in someone else, kissin' and tell (Tell)/ N**ga done f**ked around and played himself, I just be keepin' it G, playin' my role/ B**ches be f**kin' on everybody, h**, save your soul, they don't like it when I'm talkin' like that"
Directed by Samuel McKnight, check out the official music video now –
How was that for you?
Want more on Tink…hit us up.
Hip Hop News Uncensored. It's the Leader in Hip Hop content on YouTube!