Snoop Dogg Talks Death Row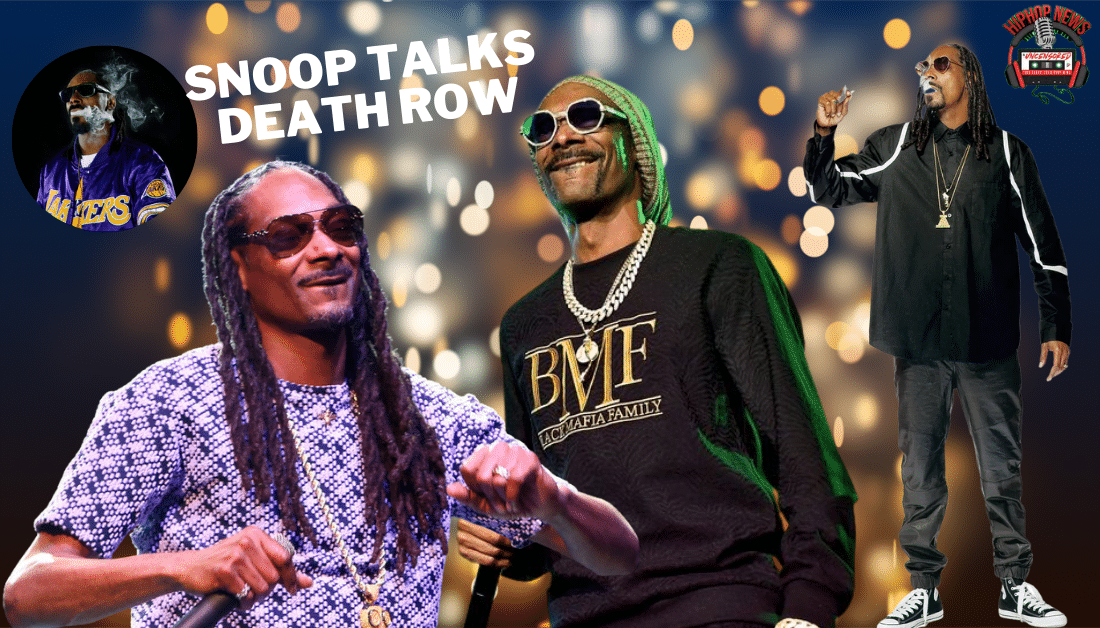 Snoop Dogg Talks Death Row. Snoop Dogg sat down with N.O.R.E at Drink Champs. He had a lot to say about Death Row and addressed any issues with Diddy.
East Coast vs West Coast
Snoop Dogg Talks Death Row. In a recent conversation with Drink Champs, Snoop dropped some gems. Apparently, Dr. Dre wasn't always down to perform at the Superbowl.
Also, Snoop addresses how he nor Dre performed certain records during the halftime show. He mentioned his relationship with 2Pac. As well as the relationship between 2Pac and Biggie.
Furthermore, Snoop confirms the Biggie and 2Pac murders had nothing to do with one another. The East Coast vs West Coast beef of the nineties had the culture down bad.
But Snoop was able to overcome the feud. He even befriended several of the East Coast members. To this day he and Diddy remain friends. When asked about people dying in the midst of the feud he explained:
"People died, but we had nothing to do with it. We were always the peaceful ones," he stated. "That's the epicenter of everything, they tried to get me to not like Puffy and Biggie while in the middle of the Death Row-Bad Boy feud. And I made my choice, I had no issues with them. I said, 'I wanna do a song with them n*ggas."
Not to mention, the Combs kids and Broadus kids are very tight. Snoop and Diddy see each others kids as nieces and nephews.
Uncle Snoop even alluded to a Death Row-Bad Boy collaboration. Something like that would be great for the culture. Especially the generations who lived to witness the controversy.
Uncle Snoop Owns Death Row
Additionally, the South Central icon officially owns Death Row. He intends to ensure people get paid. Snoop reflected on how rappers like Kurupt weren't rightfully compensated. Thus, being grateful that he has the control to now do that.
Subsequently, Uncle Snoop stripped a great deal of the music from streaming platforms. He explained:
"First thing I did was snatch all the music off those platforms traditionally known to people, because those platforms don't pay," he said. "And those platforms get millions of millions of streams, and nobody gets paid other than the record labels. So what I wanted to do is snatch my music off, create a platform similar to Amazon, Netflix, Hulu. It'll be a Death Row app, and the music, in the meantime, will live in the metaverse."
Certainly, this is a win for Snoops' brand. Especially since he told Drink Champs how Entertainment One thought they could "pimp" him into things he was against.
Eventually, the Dr. Dre protege intends to make Death Row an NFT label. As well as, a possible Nuthin' But a 'G' Thang NFT release.
Snoop Dogg On Owning Death Row, Working At Def Jam, East vs. West Coast Beef & More | Drink Champs
Throughout the interview, the Long Beach rapper reminded us how important ownership is. Importantly, acquiring Death Row gives him control of the labels' future. Big things appear to be in store, and we love that for Uncle Snoop!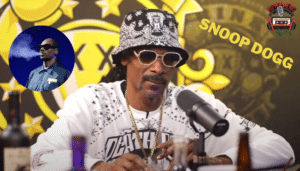 Hip Hop News Uncensored. It's the Leader in Hip Hop content on YouTube!